Celebrating 80 Years: Looking Forward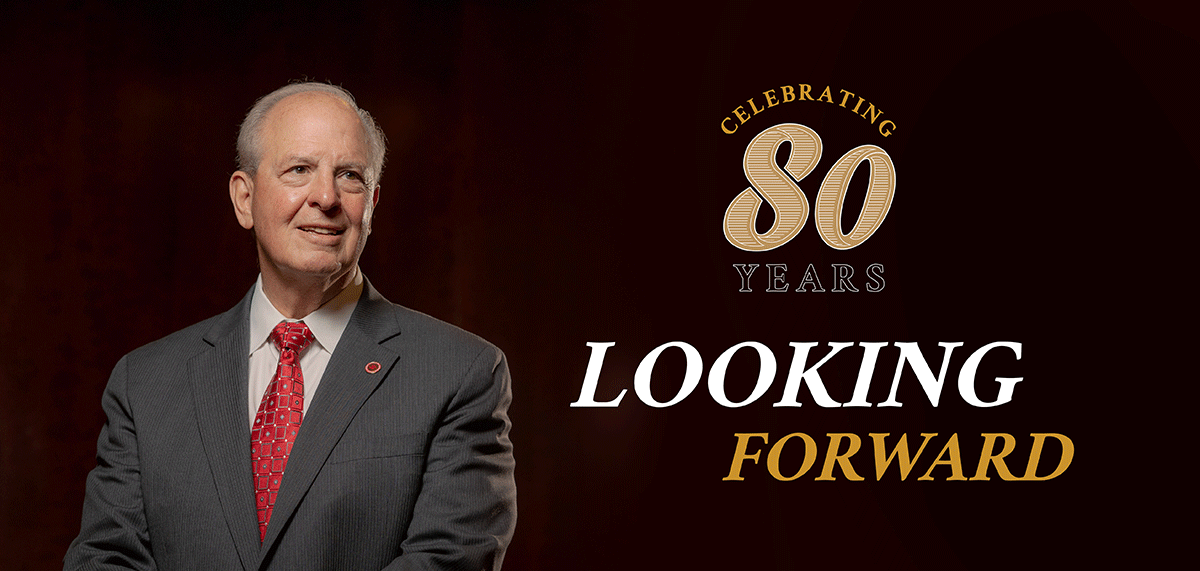 Where are we going and how do we get there?
We spoke with Cullen College leadership to gain their perspective on these ever important questions. Join us as we reflect on the last decade of Dean Joseph Tedesco's tenure and explore ideas for the future.  Read on to see how the College is planning to engineer the future of Houston and beyond. 
---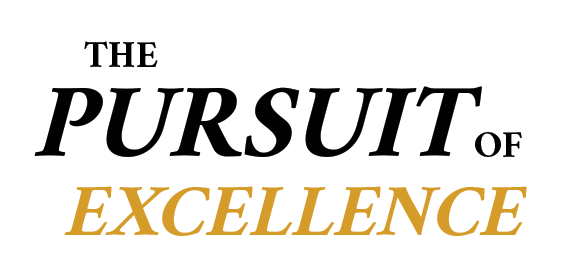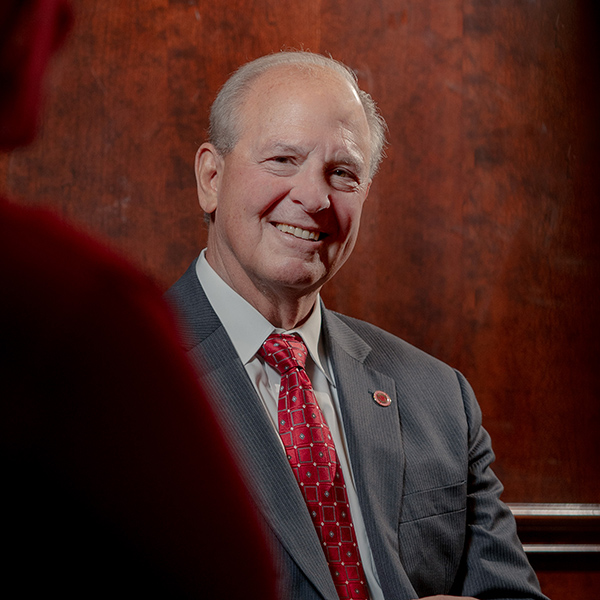 Reflecting on the 13 years he's spent in his current role, Joseph W. Tedesco, Ph.D., Elizabeth D. Rockwell Dean of the UH Cullen College of Engineering, acknowledged that there has been fantastic growth already, but he sees the potential for even more.
"I'm proud that during my tenure, the Cullen College of Engineering has been recognized as a Tier One Research University, undergraduate admission has more than doubled, and we have grown our tenured and tenure-tracked employees by more than 65 percent," he said. "However, I'm excited to take on the next challenges of my role, as we focus on increasing the quality of our research and the range of opportunities for our students, regardless of where they might be physically located."
Tedesco first joined UH in 2008, after successfully leading his Civil and Coastal Engineering Department at the University of Florida to a Top Ten national ranking. While other colleges tried to interview him for openings, it was the potential to build a program that would match the world class city it was in that attracted him to Houston.
"Houston is one of the best cities in the world, and part of that is having a flagship university that can supply the educated, high-quality graduates needed," he said. "Thanks to our location, our graduates have the potential to get a return on their time and financial investment immediately upon graduation, as long as we continue to provide them with the combination of educational bedrocks and practical information they'll need in the field."
The University of Houston was listed as the 7th best public university when it came to return on investment, according to a report from CNBC and PayScale. The Cullen College of Engineering is a large factor in that ranking, with median salaries for entry-level graduates ranging from $55,000 to $99,000, and growth for engineering jobs projected at 11 percent through 2023 — more than 249,000 jobs worldwide, and 14,925 projected jobs in Houston alone.
To be in this position, the College has substantially increased its budget for research and retention of professors during Tedesco's tenure. As of now, there are 141 tenured or tenure-tracked faculty members, a substantial increase from the 91 when Tedesco was hired. In that same time frame, the number of National Academy of Engineering members has increased from five to 15. Annual research funding has increased from $11.5 million in 2007 to more than $35 million in 2020.
"Research strengthens the teaching and learning environment, and invigorates the student body as well," Tedesco said. "Top class undergraduate, masters' and doctoral students need to be engaged in research to reach their full potential, which generates the best results from our professors as well."
The Cullen College of Engineering enrolled more than 3,200 undergraduate students and 1,000 graduate students for the 2020-21 academic year. The numbers will only continue to grow thanks to co-enrollment initiatives with Houston Community College and Dalian Maritime University in China, in addition to the satellite campus in Katy.
However, Tedesco stressed that there must not be a compromise when it came to the quality of the students admitted, or the education given to the student. Undergrad enrollment was 1,374 in Fall 2008 — about a third of the current student body — but SAT standards have increased as well, and the Honors Engineering Program was established in 2010. For students beginning in Fall 2013, the College's six-year graduation rate was 71.4 percent, a record high and within the Top 25 percent of engineering programs nationally.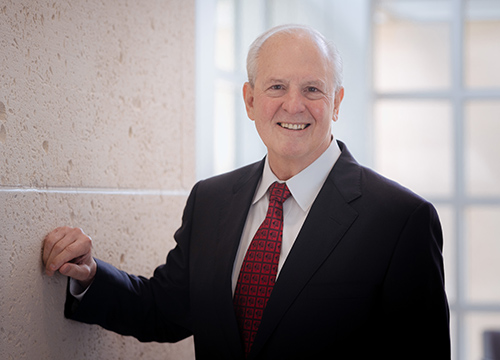 "We have worked diligently to recruit more excellent students into the Cullen College of Engineering programs, and the results have been dramatic," Tedesco said. "Beyond attracting students with great academic records, we've also worked hard to serve a wide range of populations. I'm proud that the College recently finished in the Top 15 for degrees awarded to Hispanic students and underrepresented minorities in the most recent American Society for Engineering Education's Engineering and Engineering Technology by the Numbers report, the standard for reporting colleges."
As the Cullen College of Engineering transitions to a new strategic plan, growth will continue to be an important cornerstone. Tedesco said the push is still on for the College to convert its momentum in recent U.S. News & World Report rankings to a Top 50 status overall.
"We must and will continue to pursue excellence and maintain our unprecedented growth," he said. "The mission of our College remains serving the greater Houston area, advancing the state of knowledge through research and scholarly work, facilitating the transfer of new technology worldwide, playing a key role in the economic development of the region, and benefiting the public by providing the students who will work in industry and staff oversight boards. I'm proud to have been a part of this university for the past 13 years, and I'm excited about the programs that we will continue to develop in the future." 
---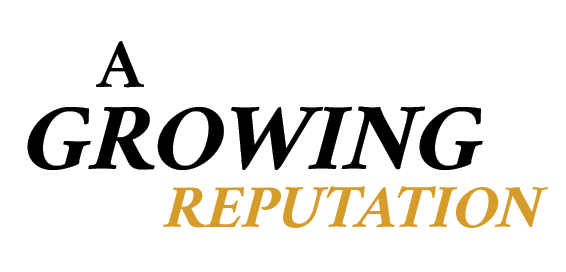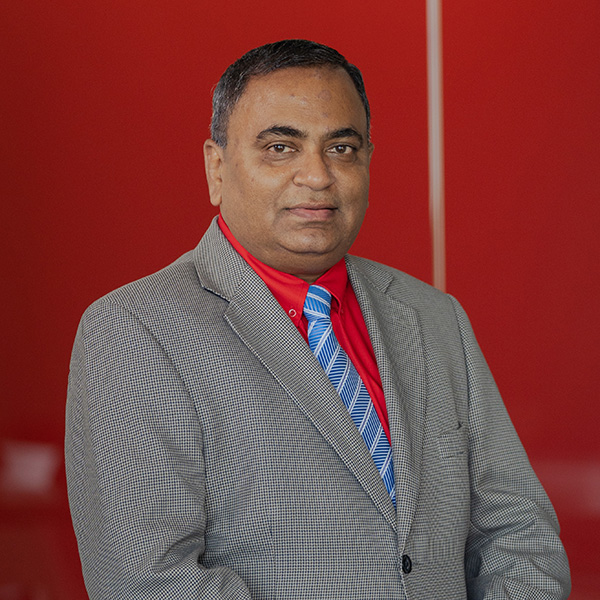 Jagannatha "J.R." Rao, the Associate Dean of Undergraduate Programs and Distance Learning, described himself as a "freshly minted Ph.D." from the University of Michigan when he first joined the faculty of the Cullen College of Engineering in 1980.
"I have been here since then, and I have very much enjoyed my time here — my personal growth and the growth of the college and the university have been exciting and rewarding to experience," he said. "Particularly, I would say in the last 12 to 15 years, I think there has been such tremendous growth in the city and our campus as a whole."
Rao has personally noticed how the reputation of UH has changed in the Houston metro and suburbs.
"I live in Sugar Land, which is in the Fort Bend ISD and has some very nice schools, and at the time of 1990 and 1991, we would occasionally get a highly rated student from the suburban school districts," he said. "Now, we routinely get top, highly accomplished students from all of our suburban districts. That's just a small nugget, but it tells you about the growth that we have had in our Tier One journey."
Rao noted that one shift has been UH positioning itself as more than an inner city, commuter school.
"We are so much more than a residential university," he said. "I believe for the freshman class, close to 75 percent now stay on campus, even though we are very urban school and very friendly to commuters as well. That has been a big change."
This has come with changes to the physical structure of campus as well.
"In the last 10 years, our campus has literally transformed. My alumni from 15 years come to visit, and they almost need a GPS to navigate around the new buildings and new facilities," he said, laughing. "We were always a very pretty campus, with beautiful trees and landscaping, but now the facilities are starting to match that standard as well."
Rao pointed to new majors like Petroleum and Biomedical engineering as being attractive. However, he added that the geography and stature of Houston would always give it an edge on other colleges and universities.
"Every time I get a chance to speak to prospective students or parents, I get to say to them what I would not be able to say to a similar audience at my alma mater at Michigan in Ann Arbor, which is that we have the blessing of geography here. In my view, there is not a sweeter spot for a student to get an engineering degree and start a career than this part of Texas. Houston has long had the energy industry, but now it is much more diversified. And it isn't just after graduation - while they're a student, the internships and co-ops they can do in the summers are substantial."
Rao assumed his first leadership role about 11 years ago.
"Dr. Charles Dalton, who served in various roles including Associate Dean here and who was my fellow faculty member in Mechanical,  retired," Rao said. "ME is unique as it is perhaps the only program, not only in engineering, but on the whole campus, that doesn't have any dedicated academic advisors -  our faculty do all of the advising. We are very proud of that tradition. Dr. Dalton was a faculty advisor, and I took over from him. And then two years later, I became the Associate Chair, then three years later, Dean Tedesco appointed me the Director of Online Programs, and then you know, Director at Katy, and then last fall as Associate Dean."
Like several other administrators, Rao has been proud to see the College grow during his time in a leadership role. From 2014 to 2020, undergraduate enrollment in the Cullen College of Engineering doubled — just short of 3,200 students for Fall 2020.
"We have benefited from being a destination major," he said, noting that engineering enrollment has increased nationwide. "At any given time, there are about 100 students at UH outside of engineering, knocking on the doors and saying, 'I want to change my major into engineering and I'm doing preparatory work.'"
Continuing to grow, while improving existing facilities and building new ones to support that growth, will be the biggest challenge moving forward. Rao said he's excited about the possibility of more engineering academies and partnership agreements with schools, whether they're local — like Houston Community College, Lone Star and San Jacinto — or international, like at the Dalian Institute in China.
"The academy model we're developing is taking it one step further. It's a dual enrollment model, and students have two ID cards in the market so they can tell family and friends, 'Hey, I'm a UH engineering student from day one. I'll be taking a lot of classes with HCC, but I'm taking engineering classes with U of H.' I would put that near the top of my initiatives, to stay busy and keep actively developing those agreements." 
---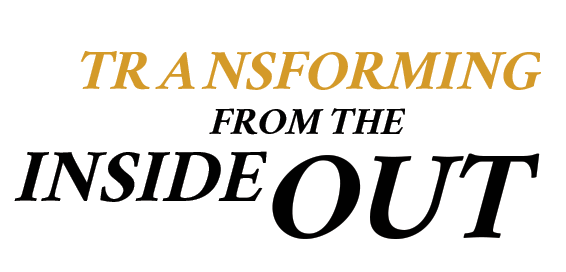 for Hanadi Rifai, the Associate Dean of Research & Facilities and the Director of the Environmental Engineering Graduate Program, when she took the position, she didn't want to just improve the quality of the research being done at the Cullen College of Engineering — she also recognized the importance of the people doing the research.
"I was very dedicated to supporting Dean Tedesco in increasing the number of female faculty and underrepresented faculty, and promoting female faculty toward higher ranks and retaining them," she said. "We can't have them leaving the college after making a big investment in them. I was very supportive of that initiative."
The effort has paid off, as both the amount of research done by professors at the Cullen College of Engineering and the make-up of the faculty have dramatically improved. In 2008, the College had eight female faculty members — the Fall 2020 headcount was 43. The College now has yearly research expenditures of $35 million — an increase of an average of about $2.1 million per year from a decade ago — with more than 120 active laboratories and 29 centers, institutes or industry consortiums.
"We have met or exceeded the national norms when it comes to female faculty, and many have been retained and promoted with the national accolades that they deserve," Rifai said. "We continue to try to expand and to support initiatives when it comes to the faculty. From the research standpoint, we were able to realize continued expansion year over year. The path had been started before I joined, with an emphasis on research and scholarship, to help faculty achieve their potential. In the last 10 years, we've been able to double research productivity by the college, and to expand the head count of those doing research."
When she joined the university in 1997 as an Assistant Professor of Civil and Environmental Engineering, Rifai said the student and faculty populations were substantially different. There were less women attending the Cullen College of Engineering, and "hardly any female faculty" that were on tenure-track.
"There was more emphasis on teaching than research, but there was quite a bit more interest in increasing research activity in the college even back then," she said. "The student body was much smaller then, a greater percentage of students were commuters, and the majority of our students had employment outside of the university, so they weren't always completely focused on their degrees."
As she has gotten deeper into her tenure as Associate Dean and built on the work of her predecessors, Rifai said she is always on the lookout for ways to strengthen the connection to industry and to expand the facilities available for professors and students.
"In addition to strengthening our ties to industry, some of the things we're proud of are bringing the Durga D. and Sushila Agrawal Engineering Research Building online, providing a new building for petroleum, building the Katy campus, and fundamentally improving the buildings already within the college, like Engineering 1 and 2, where we've done internal improvements and projects. We also have a strong footprint in research at the UH Technology Bridge, in terms of the laboratories that are out there."
In fitting with the university's overall comprehensive plan, Rifai saw opportunities for the Cullen College of Engineering to work with colleagues in other colleges for multi-disciplinary research.
"For research, you have to work within the bigger picture of the campus and the university, not just the college of engineering," she said. "We're not one or two federal agency-centric anymore. We're diverse in how they fund us and who funds us. The faculty are heavily engaged in many institutes outside of engineering. They're heavily engaged in the medical school, for example, and we're interested in expanding the footprint there as well. We'd like to connect more strongly with the medical school and more entities in health and life sciences."
Going forward, Rifai echoed the comments of several other members of leadership about the need for a robust population of graduate students. She wants the College to be able to attract and to support those students once they arrive as well.
"A big emphasis has been supporting the population of Ph.D. graduates," she said. "We now graduate 80 to 100 Ph.D. candidates a year. We'd like to have a student success focused facility that has spaces for studying, collaboration and entrepreneurship. Then, you're closing the loop on all of the strategic planning initiatives. It makes interactions with industry more accessible to undergraduates, thanks to being vertically integrated, and not just for the Ph.D. students."
She added, "We've maintained a 10 percent year over year growth rate, and we'd like to continue that. The college faculty are an amazing group of researchers, and so are our Ph.D. and Master's populations. They're part of the success we've achieved, and we couldn't get where we are today without them, along with industrial support. That's helped make our journey so much easier and enjoyable. We look forward to the next strategic plan, which we're developing right now." 
---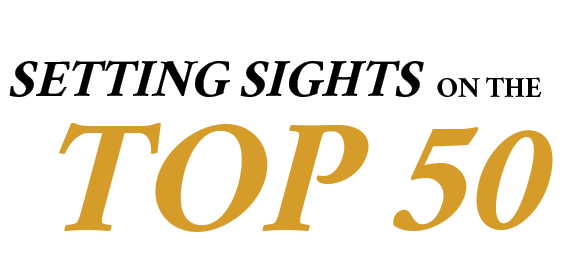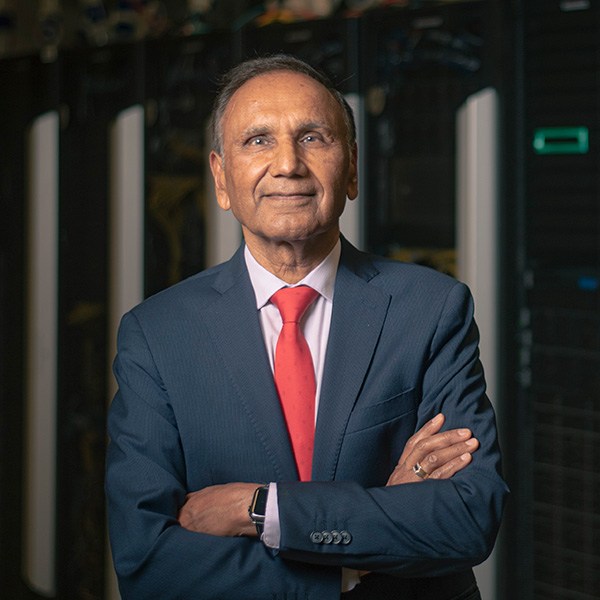 For Suresh Khator, the Associate Dean of Graduate Programs & Computing Facilities, a vibrant supply of graduate students was imperative in raising the Cullen College's profile.
Shortly after joining the college and four months as a member of the Industrial Engineering Department, he was asked by Dean Joseph Tedesco to take on his current role as Associate Dean, which he had also held at the University of South Florida. At the time, Khator said that there was less of an emphasis on recruiting and growing the graduate programs — that the office served more as just an authorization step.
"The dean had the vision that we want to take this college to be one of Top 50 colleges in the country," Khator said. "Graduate education plays an important role in that. We wanted to grow the Ph.D. and the master's programs together, so that some of our master's students can go to on to pursue Ph.Ds."
Khator also noted that a strong supply of graduate students was needed to fuel the research that faculty wanted to do, and also, to attract and retain faculty that wanted to do world class research.
"Faculty have these ideas, but the ideas are carried forward by graduate students, bright Ph.D. and master's students. They have to run the experiments in the lab, or run the computational software. So, graduate education is a very important part. Faculty won't come if there are no Ph.D. students or master's students. They look at that. A vibrant graduate program is more or less a necessity if you want to have growth."
For the Cullen College of Engineering graduate programs, Khator and the dean have set a goal to award 100 doctorates a year, and 500 master's degrees a year.
"We are around 90 Ph.D. degrees right now," he said. "And so, 100 is going to happen. And in order to graduate 100 Ph.D.s, you require an enrollment of more than 500, because it takes four to five years to graduate, and there is some attrition as well. Typically, the ratio you want for master's to Ph.D. is two to one. So, we want about 1,000 master's students."
Khator noted that they likely would have hit those numbers already, but pointed to an inhospitable environment for international visas the past four years and the pandemic as effecting enrollment. However, he expects a rebound as the world continues to recover from the latter issue. For example, in India, the demand for student visas is more than 100 percent compared to what it was two years ago.
We wanted to grow the Ph.D. and master's programs together, they often go hand in hand.Suresh Khator
Khator said the College would continue to make strong domestic and international connections, to recruit the best graduate students, regardless of their home country. While most international students have historically come to UH from China and India, they are also looking to form agreements with universities in other countries, such as Ecuador and Vietnam.
In his 13 years at the university, Khator noted that they've been able to establish three more doctoral programs — Biomedical Engineering, Petroleum Engineering and Geosensing Systems Engineering — and hope to establish another one soon.
"I've shepherded through the three doctoral programs, but I'm not the originator. It is the individual departments, but I've helped to chaperon them through the approval processes. We are now going to develop a Ph.D. program with the Chemical Engineering Chairman's leadership in Engineering Education research, so that will be more pedagogical based."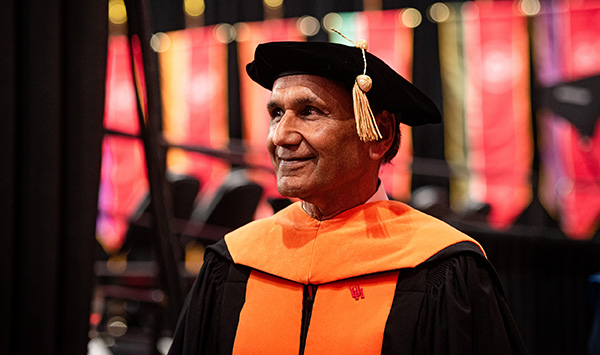 Khator added that the College will continue to expand its online offerings, noting that they are popular options for working engineers who want to enhance their skills and professional growth. They have also developed a master's degree in Data Science in Engineering that would combine courses from the Cullen College of Engineering and the College of Natural Sciences and Mathematics.
He noted that the majority of the Ph.D. students are fully supported on the research grants of the faculty, and the provost provides the tuition and fees. Some students are also supported by their governments in China, Pakistan and Brazil. Master's students, on the other hand, may earn scholarships and financial assistance, but it is not guaranteed. Consequently, the College has to cast a wider net to reach out to them and to recruit them aggressively.
"Our College has an unprecedented amount of momentum and extremely talented faculty," Khator said. "I am excited to be part of the team that envisions building a Top 50 College in the nation." 
---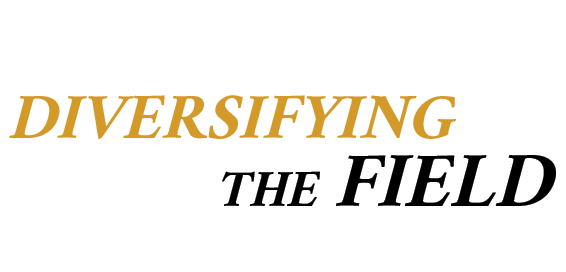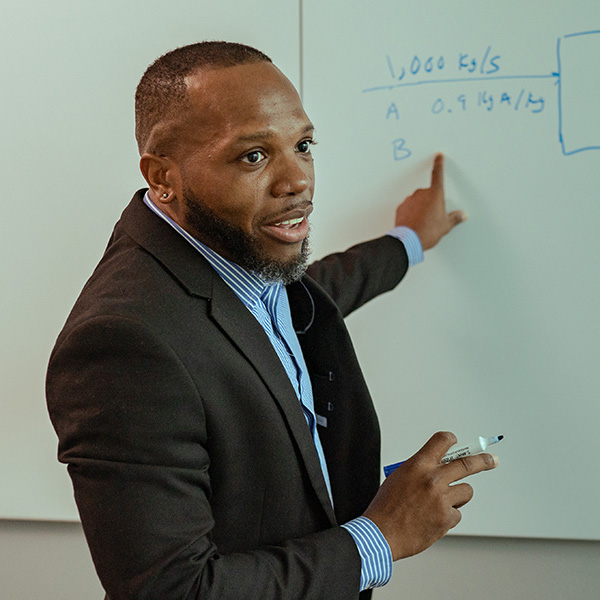 When reflecting on the five years he's spent with the University of Houston, Jerrod Henderson, — the director of PROMES and an Assistant Professor in the William A. Brookshire Department of Chemical and Biomolecular Engineering – described it as a "fast track" for his career, starting with his first moments in July 2016.
"It was an exciting time, a time of change in my career," he said. "I was moving to a new city, a whole new state, and transitioning from being a part of a chemical engineering department to being a part of the first-year engineering experience. That's really why I came to UH. I wanted to be able to impact students in the first year."
Henderson noted that this earlier contact with students is key to improving recruiting, retention and graduation rates, with the efforts feeding one another. In June 2017, he became the director of PROMES, which overlapped well with his existing duties.
"I got asked if I wanted to teach Chem-E courses as well as first year, and I thought that was a great fit," he said. "For us in the first-year program, it helped us see our students, and to prepare them for upper-level courses. We had that setup where we taught first year students, but we could also teach some of the other courses in our home discipline."
As director of PROMES, Henderson said he felt it was important to rebrand the program. He noted that in the past, students might use a facet of the program but trail off as they continued in their college career.
"A big thing for me was to increase the number of students, and we had a charge from the dean to serve all the students in the college," he said. "Now, we refer to them as PROMES scholars. We want them to be involved throughout, and to talk about their experiences to the younger students."
Henderson said that they are also revamping their residential summer camp programs, and making sure those students see UH as an attractive school to apply to and attend.
"In Fall 2020, we had one student show up at UH as a student who participated in our summer camp," he said. "But for Fall 2021, we're expecting five. If we keep it at this pace, we'll see an increase in the number of students who use summer camp as a preview, and then subsequently enroll at UH."
Henderson sees these PROMES scholars, as well as other graduates, as one of the most important factors in growing the UH brand.
"UH is well-known regionally, but I want to contribute to growing the brand nationally," he said. "A lot of our PROMES scholars are from Houston, and it's great if they can land a job here. But I also say to them, 'Go somewhere else, so that you can spread that brand.' I want PROMES scholars and graduates in Florida, North Carolina, everywhere, talking about the University of Houston and demonstrating the quality of our education with their work."
Looking forward, Henderson is part of a group of administrators at the Cullen College of Engineering that is developing the field of Engineering Education — delving into why people decide to become engineers, how they develop an "engineering identity," and whether there are ways to spark that interest in the field early.
"I'm particularly interested in how people become interested in engineering, especially underrepresented students," he said. "The experiences of Black males throughout lifespans is my research focus. I'm interested in how Black boys become interested in STEM or engineering. What happens to them when they go through a major? What are some of the factors that impact their persistence, their graduation rates, and then, in particular, what impacts their decisions to pursue and earn advanced degrees in engineering?"
The research is complicated, because of all of the variables involved — it's hard to pinpoint the effect of having another family member who graduated college, for example, or how mentorship correlates to future success. Henderson laid out how that line of research could help provide answers for hiring and retaining a more diverse faculty as well, with more members from underrepresented students.
"I think more scholarship [research] and innovative interventions are needed that strategically recruit, hire and support underrepresented faculty, students and staff. The work of scholars, including my work, in the field of engineering education point toward evidence-based approaches. It's now up to institutions to implement some of these findings."
In addition to his work with PROMES, Henderson was also selected this year to join the Chemical & Biomolecular Engineering Department as a tenure-track Assistant Professor following a national search. In that role and as director of PROMES, he looks forward to continuing to work directly with students.
"We become really close to these students, and many of them spend hours with us, like our PROMES ambassadors," he said. "This year, we were serving about 400 scholars, and all of our scholars that want it have received mentoring and coaching from myself, Minvera Carter and some PROMES alumni, but you know, there are some scholars that I've met with once a week for an entire school year, and that's pretty time consuming, but it's so rewarding to see them meet their goals." 
---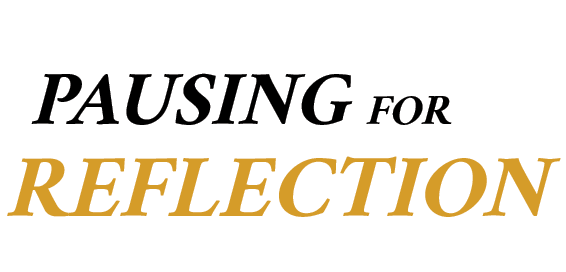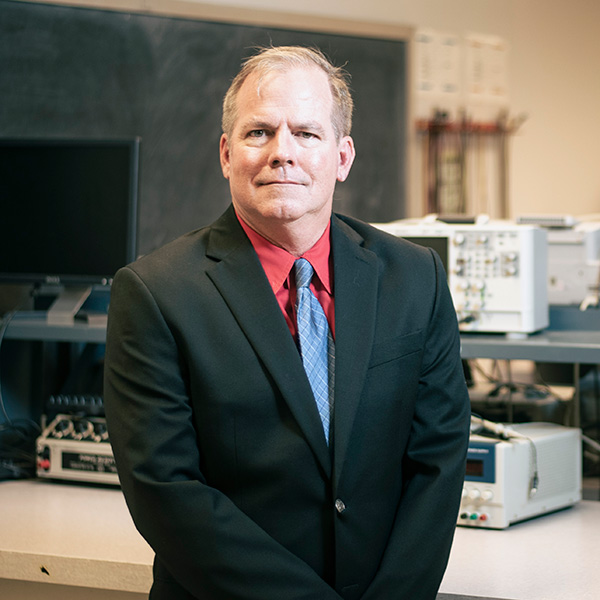 When Fritz Claydon was hired in August 1999 by Dean Raymond Flumerfelt to lead the Department of Electrical and Computer Engineering, he did not realize how widespread his duties and initiatives at the Cullen College of Engineering would become over the next 22 years.
By 2004, he had been promoted to the Associate Dean of Undergraduate Programs and Computer Facilities, and in 2007, he served as interim dean, until Joseph Tedesco was hired. In 2008, he became Associate Dean of Administration and Research, a position he held through 2013. He served as Director of the Division of Undergraduate Programs and Student Success from 2015 to 2020, and he is still actively involved in the Honors Engineering Program, originally acting as Director in 2014.
As the Cullen College of Engineering has evolved, Claydon has overseen or helped to develop many of those growth areas, whether the metric is student success, enrollment or diversity.
"Along with Eugene Chiappetta, Stuart Long, Hanadi Rifai and Pradeep Sharma, I helped to administer and start the NSF-funded GK12 program at UH from 2011 to 2016," he said. "The major goal of the GK12 program was to enhance the professional growth of Ph.D. Fellows so they can take a significant role in promoting a scientific, engineering and technologically literate society. In addition, the Fellows will be better able to make policy recommendations to government agencies and political entities given their summer training on teaching science and their work in local school districts. Finally, the acquisition of cutting-edge knowledge in science and engineering holds the potential for these professionals to effectively communicate technical information to others, especially to the layperson."
For the past 16 years, the GRADE — Girls Reaching and Demonstrating Excellence — Camp has provided direct and formative exposure for high school students in science, math and engineering principles by providing week-long summer day camps that are designed to be interesting and fun. There have been about 1,100 participants since 2004. The program officially retired this year. 
"Many of the students we serve in our summer programs represent the first generation of college-bound students for their families," he said. "They come from minority-serving schools where a large percentage of the student body participates in the Free or Reduced Meal Program. We wish to attract first generation, under-represented minority students and women to our programs. While students selected for our programs often have financial or other obstacles to pursuing science, technology, engineering and math (STEM) degrees in college, they are academically able. Our programs provide a college-based experience and access to successful peer mentors who come from similar backgrounds. This is often very important in leading these students to choose a college path and STEM careers."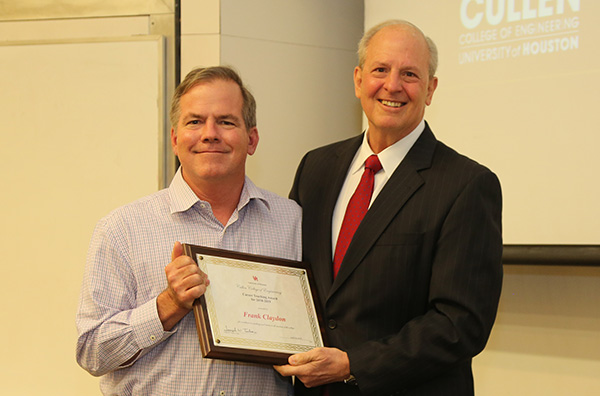 Claydon also pointed at the NSF Research Experience for Teachers, which ran from 2007 to 2016 and distributed $800,000, as another program that he was proud of overseeing during his time at UH.
"This program was awarded the President of the United States' Higher Education Community Service Award in 2013," he said.
Going forward, Claydon identified the need for improvements to facilities and buildings, and better budgeting and prioritized spending, as challenges facing the College. However, he was also proud of the progress the College had made when it came to graduation rates and other metrics.
"We've increased the undergraduate graduation rate from 46 percent to 71 percent from 2015 to 2020," he said. "We've tripled the size of the Honors Engineering program, from 200 to 600 students, in a similar time frame. As we continue to grow, we'll need the space and technology to provide a fertile learning environment for these students."