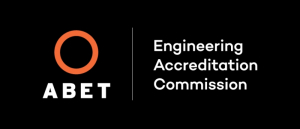 The undergraduate programs in biomedical, chemical, civil, computer, electrical, industrial, petroleum and mechanical engineering are accredited by the Engineering Accreditation Commission of ABET abet.org/.
View Cullen College enrollment and degrees awarded.
Program Educational Objectives for Academic Programs
The criteria used to accredit engineering programs have undergone major revisions in recent years. The criteria require that each program for which an institution seeks accreditation or reaccreditation must have in place:
detailed published educational objectives that are consistent with the mission of the institution and these criteria
a process based on the needs of the program's various constituencies in which the objectives are determined and periodically evaluated
a curriculum and processes that ensure the achievement of these objectives
Educational objectives for our B.S. programs in Biomedical Engineering, Chemical Engineering, Civil Engineering, Computer Engineering, Electrical Engineering, Industrial Engineering, Mechanical Engineering and Petroleum Engineering are described below. These objectives were formulated by the department faculties and have been developed with input from various constituencies such as advisory boards and students. We seek your comments and suggestions regarding possible modifications to these objectives. Please provide these via e-mail to the responsible administrator for the particular program at the addresses listed below. Thank you in advance for your suggestions and comments.