About The Grand Challenge Scholars Program
The vision for the University of Houston Grand Challenge Scholars Program (UH-GCSP) is to leverage existing university and college-wide efforts to a diverse group of highly motivated students by providing an in-depth experience in technical work through research and multidisciplinary projects while engaging in entrepreneurial, global, and service-learning opportunities.
As part of a 2-to-3-year cohort experience, students will be mentored by faculty and peers as they progress through their engineering studies and gain a broader understanding of the National Academy of Engineering (NAE) Grand Challenges as they relate to other disciplines and society. Students will be required to take on leadership roles, seek out new opportunities, participate in peer networking (community-building), and receive and address feedback on their progress. UH-GCSP Scholars will be pushed to think and act as and beyond an engineer.
Students will also have the opportunity to work closely with one of the Cullen College's esteemed NAE faculty members in one of the Grand Challenge areas mentioned below: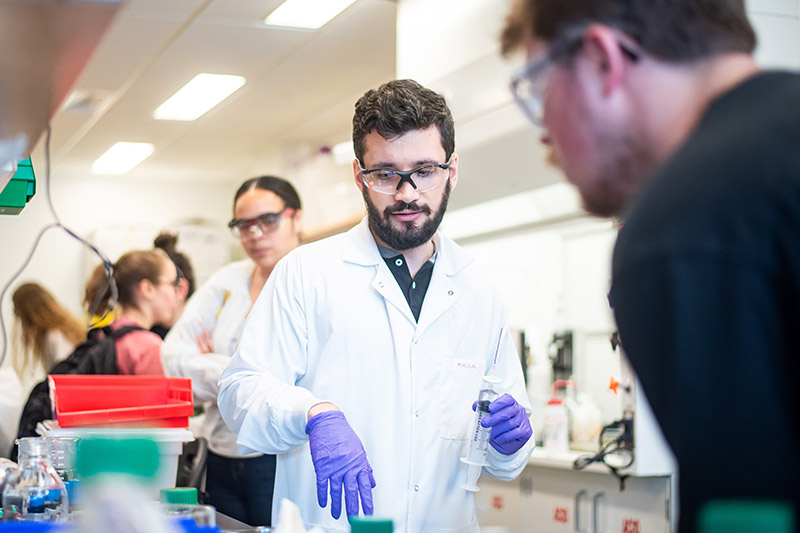 National Academy of Engineering Grand Challenges
Health
• Provide access to clean drinking water
• Engineer better medicines
• Reverse-engineer the brain
• Advance health informatics
Sustainability
• Provide energy from fusion
• Develop carbon sequestration methods
• Restore and improve urban infrastructure
• Manage the nitrogen cycle
• Make solar energy economical
Security
• Prevent nuclear terror
• Secure cyberspace
Joy of Living
• Enhance virtual reality
• Advance personalized learning
• Engineer the tools of scientific discovery
There are many benefits to joining the UH-GCSP, including but not limited to:
Gaining a better understanding of game-changing engineering concepts
Receiving a letter of achievement upon completion of the program and special recognition at the Cullen College's Commencement Ceremony
Recognition from the National Academy of Engineering President
Access to unique scholarships limited specifically to UH-GCSP scholars
Numerous networking opportunities with the option to attend national GCSP conferences
Mentorship from the esteemed UH Cullen College NAE faculty
Being a part of a cohort of like-minded individuals who all want to make the world a better place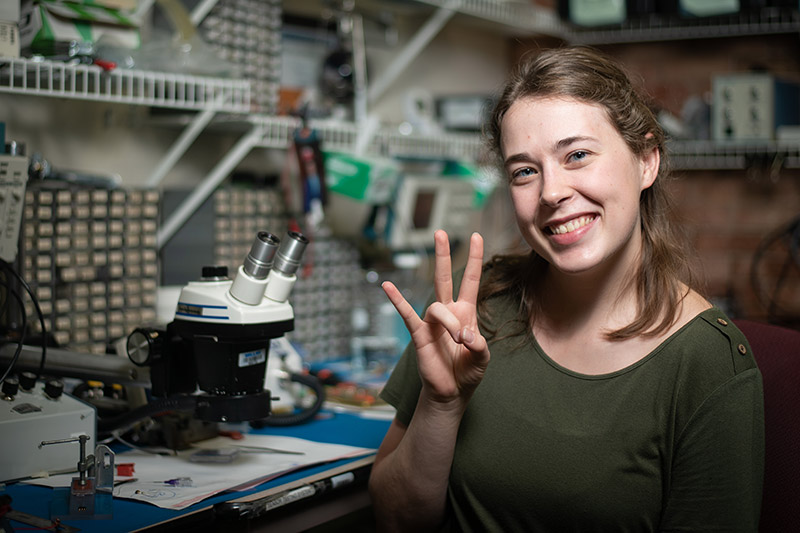 Program Requirements
Once students are accepted into the program, students will work to complete a comprehensive portfolio, which will be formally presented at a pre-approved forum. The portfolio requirements include:
Formal research or professional experience: a project or research based off one of the NAE Grand Challenges outlined above
Multidisciplinary Curriculum: completion of two or more courses outside of engineering that relate to the student's chosen NAE Grand Challenge theme
Business Presence and Entrepreneurship: evidence of viable business entrepreneurship competency either by participation in an approved program such as Red Labs, EPIE or ESIDE, or through completion of a course, minor, or certificate in entrepreneurship, or equivalent accelerator program
Multicultural Reach: active membership in a global professional or student organization that relates to the chosen research area, or alternately this requirement can be met through study abroad or leadership in an international project
Social Consciousness: clearly demonstrated social consciousness through participation and/or leadership in community service projects or outreach events. This requirement can also be achieved through mentorship roles such as teaching assistants, peer mentors or student ambassadors, or through completion of a service-learning course.
Please find a list of pre-approved activates for competency completion here.
To retain active status in the program, students must:
Remain an engineering student in good standing with the university
Complete the UH-GCSP Scholar Semester Survey at the end of the fall and spring semesters to track progress and future plans for completing necessary competencies (progress report)
Meet at least one time per semester with their UH-GCSP Mentor
Meet at least one time per semester with their UH-GCSP Peer Mentor
Attend the UH-GCSP Welcome Back meeting (beginning of semester) and UH Grand Challenge Summit (end of semester) during the Fall and Spring semesters
Contact
Dan Burleson, Ph.D.
Co-Director, University of Houston Grand Challenge Scholars Program
W228 Engineering Building 2
713-743-0461 | dwburleson [at] uh.edu
Alexandra Landon
Co-Director, University of Houston Grand Challenge Scholars Program
E316 Engineering Building 2
713-743-8584 | amlando2 [at] central.uh.edu