About The UH/HCC Engineering Academies
The UH/HCC Engineering Academy give prospective students an alternative way to earn an Engineering Degree from the University of Houston. The program is a partnership between the Cullen College of Engineering and Houston Community College. Once admitted to both institutions, students are co-enrolled and are official UH Engineering Cougars from the very first day!
Students take core curriculum courses through HCC and Engineering courses from Cullen College of Engineering faculty. After completing all academic requirements, students transition to UH full-time to complete a bachelor's degrees in the UH Engineering major of their choice. Academy requirements are designed to be completed in one or two years.
In addition, UH/HCC Engineering Academy students have access to 3 new engineering degrees that can be completed at UH at Katy: Computer Engineering & Analytics, Construction Engineering, and Systems Engineering.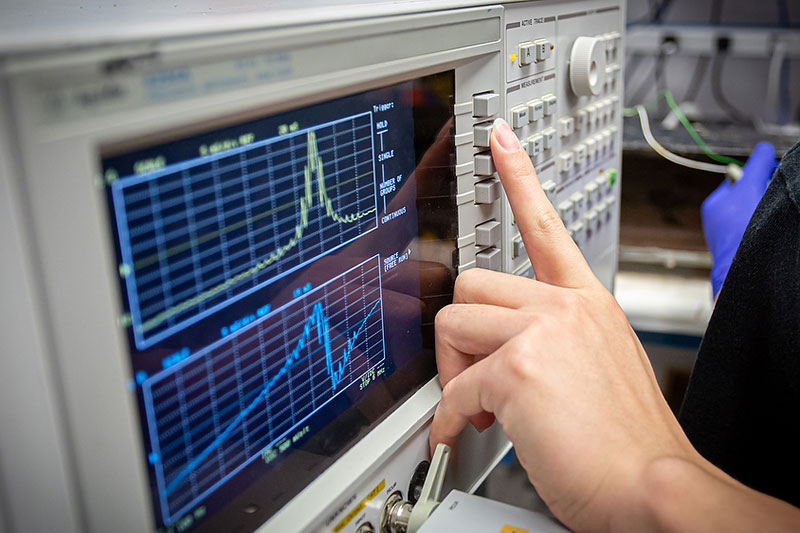 Benefits of the UH/HCC Engineering Academies
There are many advantages for students enrolled in the UH/HCC Engineering Academy, including:
Co-enrollment at UH and HCC. Students have access to services, activities and organizations at both institutions.
Smaller class sizes for all cohort-based math and science courses. Student-faculty ratios are purposely kept low to allow for more individualized educational support and a better chance at success.
Potentially lower tuition and fees. Students pay per course and are charged by the institution through which it is offered.
Transition NOT Transfer. After meeting academic requirements students declare their full-time Engineering major without the need to reapply to UH. Early transition options are also available for students interested in Biomedical, Chemical, or Petroleum Engineering.
Location options: Students can apply to the Academy location which is most convenient for them:


UH/HCC Engineering Academy at Katy
I10/Hwy 99 — 22400 Grand Circle Blvd., Katy, Texas 77449

UH/Engineering Academy at Fraga Eastside
301 N. Drennan, Houston, Texas 77003 — one mile east of Downtown Houston at the HCC Felix Fraga Campus
Information Sessions
For upcoming information sessions or additional information about the UH/HCC Engineering Academies: