UH/HCC Engineering Academy at Katy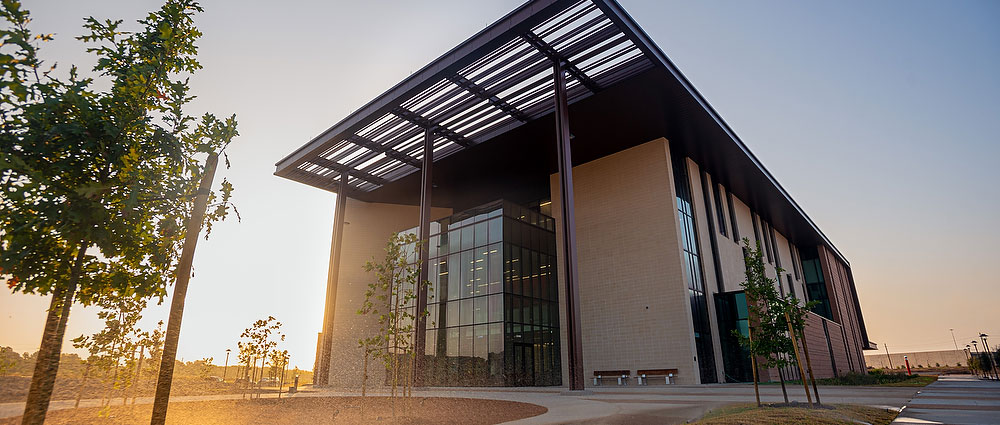 UH/HCC Engineering Academy at Katy
In Fall 2020 the University of Houston introduced its first Engineering Academy, in partnership with Houston Community College, to the Greater Katy area.
Students enrolled in the UH/HCC Engineering Academy at Katy take advantage of two state-of-the-art buildings: UH at Katy (opened in 2019) and the HCC Katy Campus (opened in 2022). The two sites are just 8 minutes from each other and easily accessed from I-10 and the Grand Parkway.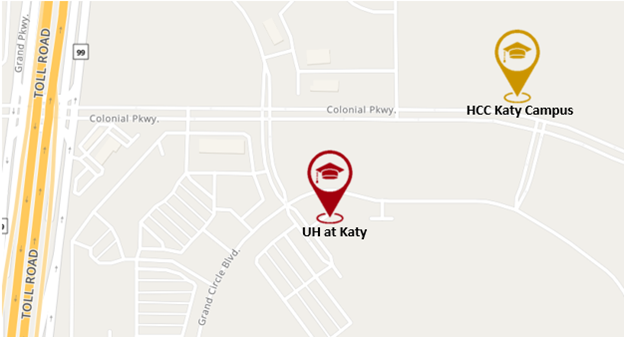 Start in Katy, Finish in Katy
Students in the UH/HCC Engineering Academy at Katy who choose to pursue Computer Engineering and Analytics, Construction Engineering, or Systems Engineering also have the option to complete all their undergraduate coursework in Katy.