UH/HCC Engineering Academy at Fraga Eastside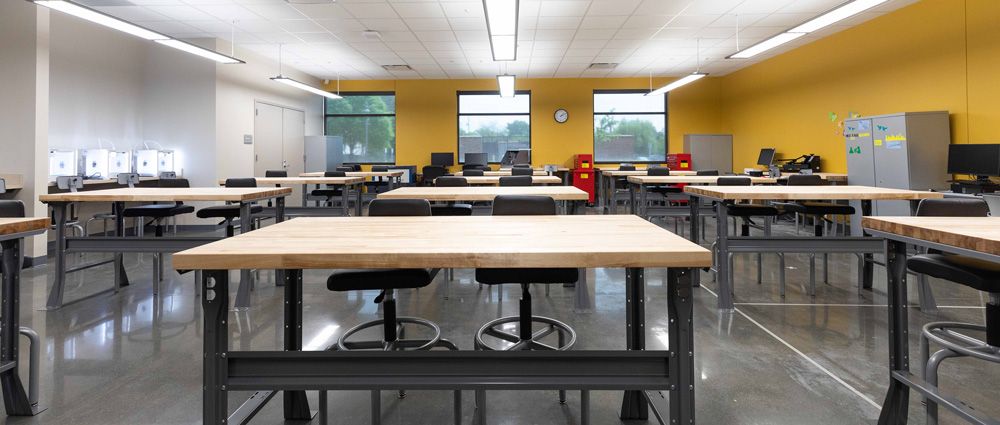 UH/HCC Engineering Academy at Fraga Eastside
The University of Houston (UH) is proud to introduce its second Engineering Academy program, in partnership with Houston Community College (HCC), at Fraga Eastside in Fall 2021. 
The UH/HCC Engineering Academy at Fraga Eastside is unique in that students are co-enrolled at both UH and HCC from the moment they are accepted into the academy, making them official UH Cougars from the beginning of their academic careers.
Students take their core curriculum courses through HCC while taking engineering courses from UH Cullen College of Engineering faculty, all at the HCC Fraga Campus.
| | |
| --- | --- |
| Engineering Courses | Math, Science and other Core Curriculum Courses |
| Taught by UH Faculty at HCC Fraga Campus | Taught by HCC Faculty at HCC Fraga Campus |
After completing all academy requirements, students then transition to the UH main campus to complete their bachelor's degrees in civil, electrical, computer, industrial or mechanical engineering. Academy requirements are designed to be completed in one or two years.
To learn more about application requirements and if an Engineering Academy might be a good fit for you, click here.
Apply Online
Students may apply online through the HCC engineering website.