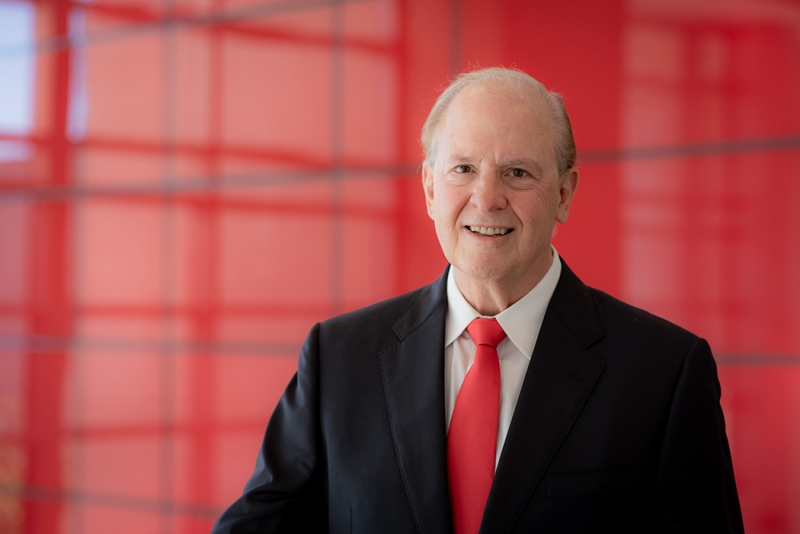 Welcome to the University of Houston Cullen College of Engineering.
By historical measures, we are a relatively young program at a young university. Beginning in 1927 as a junior college serving the city of Houston, the University of Houston was formally established in 1934 as a private institution. A few years later, in the early 1940s, the College of Engineering officially began. In the early 1960s, the University became a public state institution and UH's engineering programs experienced one of the most rapid developments in the academic engineering community. By the late 1970s, Chemical and Biomolecular Engineering and Mechanical Engineering were ranked among the top programs nationally, with Chemical being in the top 10 and Mechanical in the top 30. Since that time, our other programs—Electrical & Computer Engineering, Civil & Environmental Engineering, Industrial Engineering, Biomedical Engineering and Petroleum Engineering — also experienced rapid development and emerged as nationally competitive programs. 
In addition to the degree programs offered in biomedical, chemical, civil, computer, electrical, environmental, industrial, mechanical and petroleum engineering, we have several specialty programs available in the areas of aerospace, materials, computer and systems engineering, engineering data science, and more. Responding to the needs of the vast petroleum engineering community in Houston, we opted to launch a certificate program in Subsea Engineering, the first program of its kind in the United States. We also offer a wide range of industry-relevant, graduate-level certificate degrees - the full listing is available online here. 
We have distinguished faculty who are very active scholars. Our faculty roster includes 16 members of the National Academy of Engineering. We have annual research expenditures of more than $40 million, with a number of nationally-recognized centers, like the Texas Center for Clean Engines, Emissions & Fuels, the UH Nanofabrication Facility and the NSF-funded National Center for Laser Airborne Mapping. We are also affiliated with the Texas Center for Superconductivity at UH, an internationally-recognized center for materials research.
We are proud of our rich tradition of excellence at the UH Cullen College of Engineering and are happy to be part of the booming city of Houston, which provides unique opportunities to researchers and students through close ties with business and industry.
We appreciate you visiting our site and hope that you enjoy the information provided.
Sincerely,
Joseph W. Tedesco, Ph.D., P.E.
Elizabeth D. Rockwell Dean
Professor of Civil & Environmental Engineering
University of Houston Cullen College of Engineering