Alternative Avenues of Learning
UH Engineering offers a wide range of online learning options, from earning your engineering degree to getting an industry-relevant certification to advance your career. Whether you are a full-time student or a working professional, we invite you to see what we have to offer.
Why Choose UH Engineering?
Established in 1927, UH is the only public Tier One research university in Houston. Come to campus for class, stay on campus for the experiences. Learn about your future life as a student, the first year experience and your career choices as an engineer.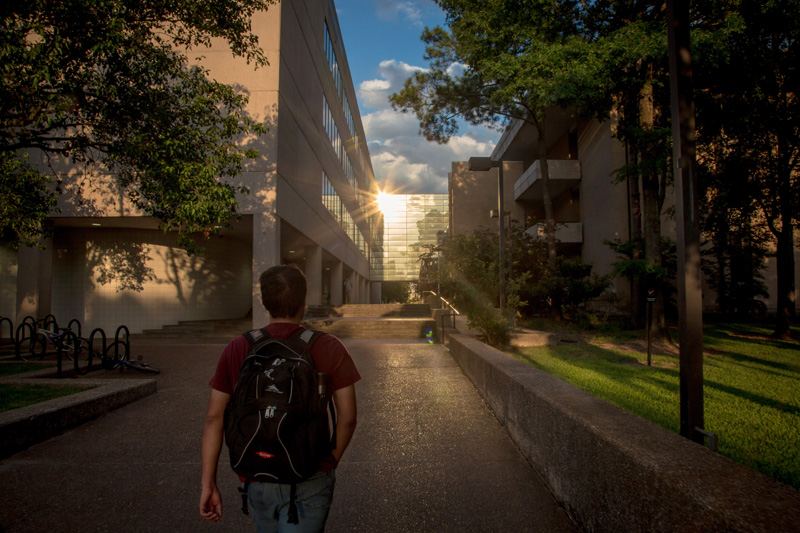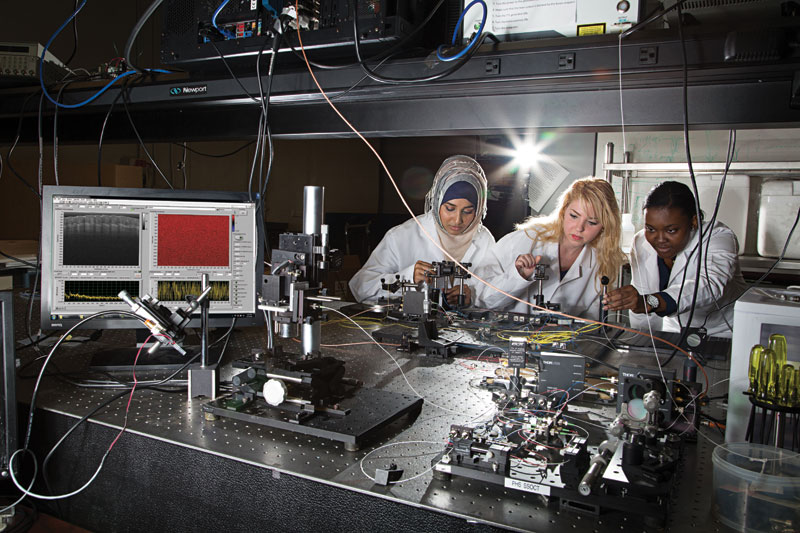 At the UH Cullen College of Engineering, you're exposed to hands-on, real-world training with cutting-edge technologies inside state-of-the-art facilities starting on your very first day. Research opportunities and scholarships are available in the college's many research laboratories, centers and industry consortiums.
Viewbooks
Still deciding which engineering major to pursue?
Check out our viewbooks to help you choose the path that's right for you.
Join Us for an Accepted Student Welcome Event
The event offers prospective students the opportunity to visit the campus, meet current engineering students and professors, and learn more about the undergraduate engineering degrees offered at the UH through hands-on demonstrations.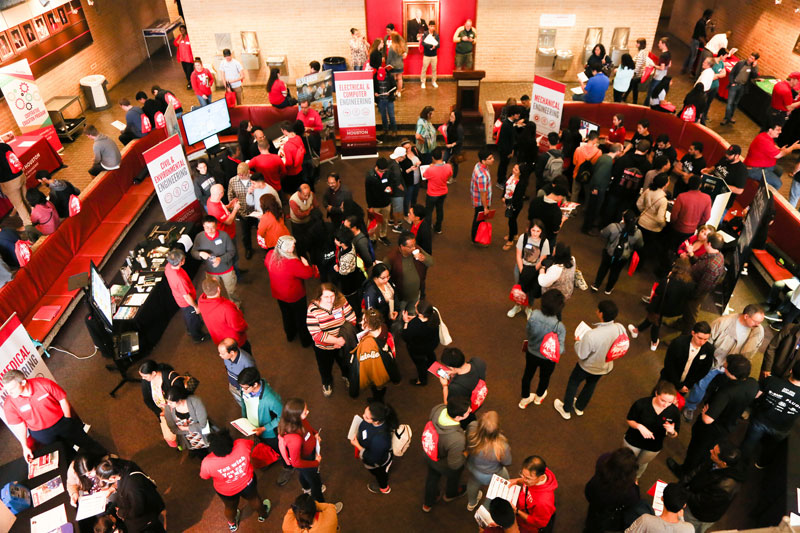 Engineering Career Center
It's never to early to prep for your future career. Let the engineering career center support your engineering future with resume workshops, career fairs, interview prepping, internship opportunities, and much more.