Four Faculty Members Award 2021 NSF CAREER Awards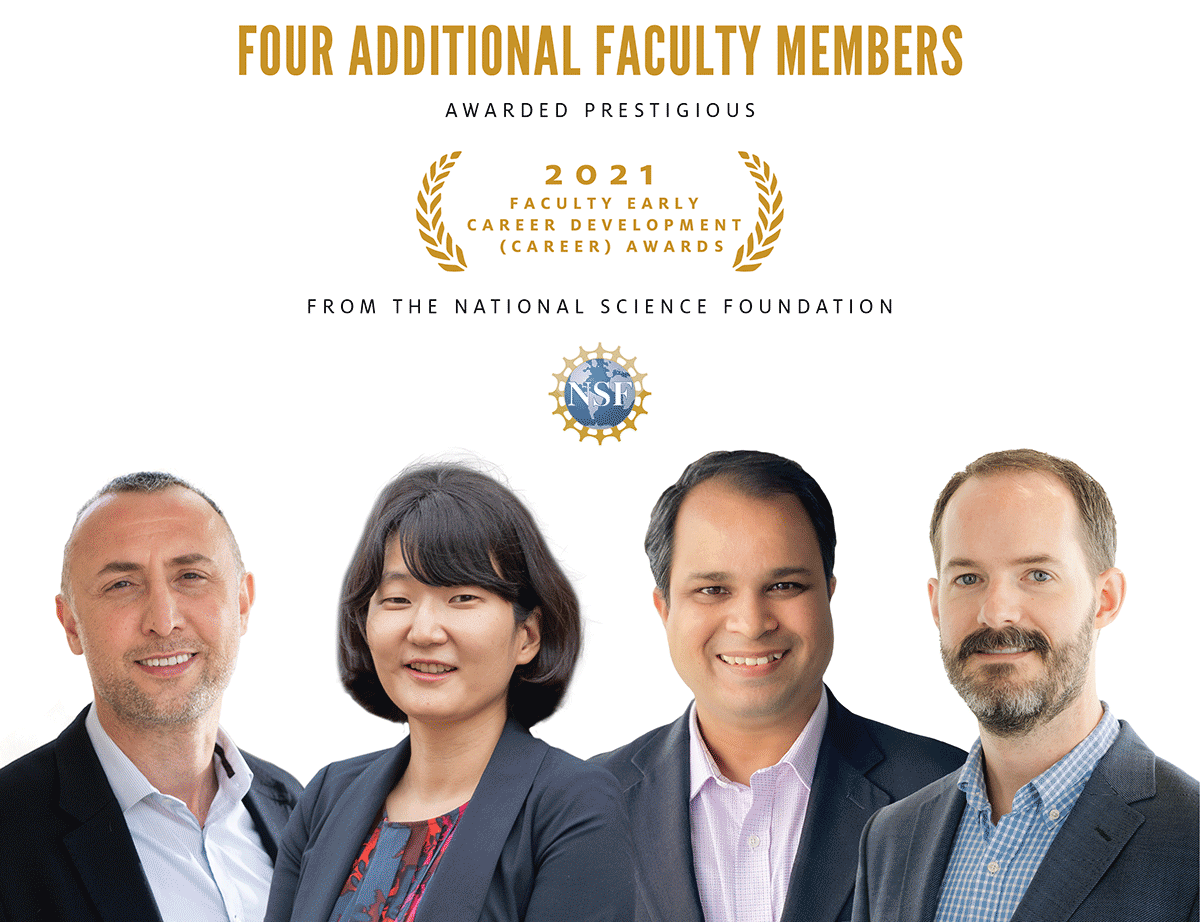 NSF CAREER AWARDS ARE GRANTED TO HIGHLY PROMISING JUNIOR FACULTY MEMBERS WHO EXEMPLIFY THE ROLE OF TEACHER-SCHOLARS THROUGH
"outstanding research, excellent education and the integration of education and research."
MEHMET ORMAN
Why Antibiotic-Resistant Cells Persist
By Laurie Fickman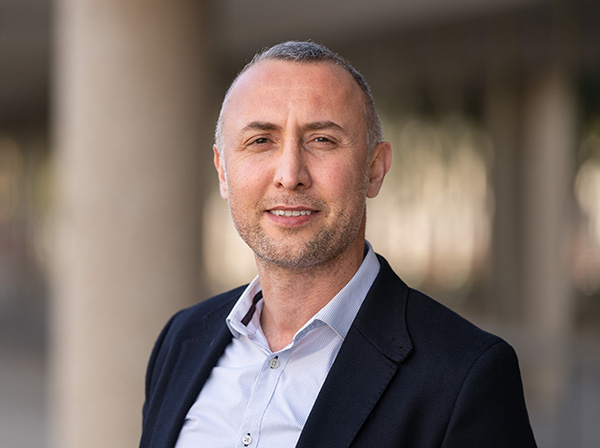 Mehmet Orman, assistant professor of chemical and biomolecular engineering at the University of Houston Cullen College of Engineering, received a Faculty Early Career Development (CAREER) Award from the National Science Foundation earlier this year. 
The CAREER award will provide Orman with $500,000 to study so-called persister cells — those that go dormant and then become tolerant to extraordinary levels of antibiotics.
Antibiotic tolerance is one of the most critical global public health threats of the 21st century. 
"Nearly all bacterial cultures contain a small population of persister cells," Orman said. "Persisters are thought to be responsible for recurring chronic infections such as those of the urinary tract and for creating drug-resistant mutants." Biofilms, a slimy buildup of bacteria (like dental plaque) cause most bacterial infections, and persister cells, produced in biofilms, might cause these buildups to be multidrug tolerant, too. 
Orman's goal is to figure out just what makes these persister cells tick, and to identify common mechanisms they exhibit from a variety of bacterial strains. Interestingly, persister cells go in and out of their state of hibernation, and Orman will take a close look at that. 
"Persister cell survival is marked by growth inhibition during antibiotic treatment and resumption of growth upon removal of antibiotics. Persisters are generally assumed to be dormant cells with a depressed metabolism," Orman said. In contrast, his hypothesis driving this project is that persisters have active but unique metabolic mechanisms that regulate the reversible switching and maintenance of these cells. As part of the project, Orman will also develop outreach programs and materials to reach underrepresented youth in fourth through eighth grades. 
For Orman, the name of the cell fits well with his resolute persistence in studying them. Previously he developed the first methods to directly measure the metabolism of persister cells. He also developed cell sorting strategies to segregate persisters from highly heterogeneous bacterial cell populations. He will be using his methods in the NSF research project.  
"The results will challenge paradigms regarding persister cell dormancy and metabolism, shed light on persister cell resuscitation mechanisms, provide platforms for studying the metabolic heterogeneity of persister cell subpopulations during and after antibiotic treatment, and integrate multiple lines of evidence to enhance our understanding of the eco-evolutionary aspects of bacterial persistence," Orman said.
KYUNG JAE LEE
Examing New Sources of Lithium
By Laurie Fickman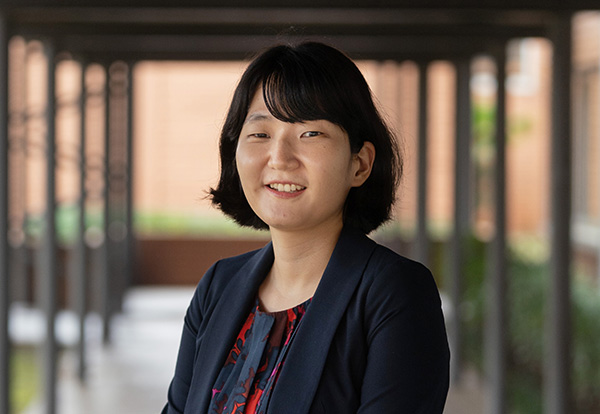 As the energy transition motors on to reduce the use of fossil fuels, the need for lithium has grown exponentially over the past decade because lithium-ion energy storage (i.e., lithium-ion batteries) powers both electric vehicles and renewable solar and wind electricity generation.  
Kyung Jae Lee, assistant professor of petroleum engineering at the University of Houston, has received a Faculty Early Career Development (CAREER) Award from the National Science Foundation for $508,722 to contribute to the enhancement and diversification of the domestic supply of lithium for sustainable and renewable energy storage. Lee will examine lithium-rich rocks that contain oil and natural gas, like shale, to identify a new source of lithium-rich brines in petroleum source rocks for sustainable energy storage.  
"While water produced from organic-rich petroleum and natural gas source rocks has been considered wastewater, it has been recently revealed as a potential source of substantial amounts of lithium. This opens new pathways to address the entire petroleum system and lithium geochemical cycle," said Lee. "We will develop a transformative framework for characterizing lithium in source rock brines, thus laying the foundation for converting a source of oil and gas into a sustainable source of lithium."  
Despite the urgent need to meet the demand for lithium as an essential element in preferred energy storage technology for energy transition, the U.S. has limited domestic production of lithium in the upstream supply chain. 
Lee's project will determine the reaction mechanism of kerogen conversion-releasing lithium and enhance modeling capability for characterizing the transport of it. As part of the project, Lee will also develop educational programs to enlighten present and future energy professionals' understanding of subsurface processes related to the origin, fate, and transport of sustainable resources in the subsurface energy systems.  
SHAILENDRA JOSHI
Recyclable Thermoset Polymers Research
By Stephen Greenwell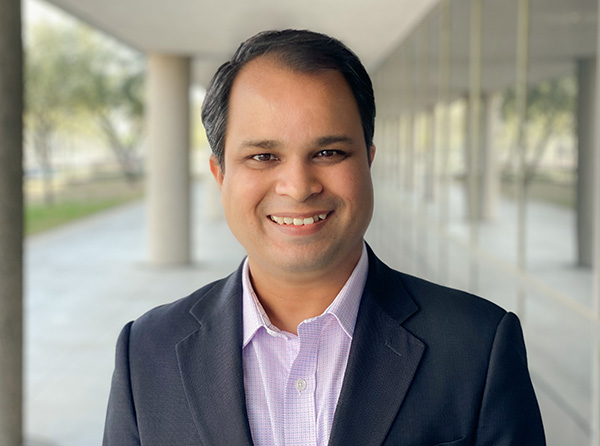 For Shailendra P. Joshi, the Bill D. Cook Assistant Professor of Mechanical Engineering at the University of Houston's Cullen College of Engineering, as the technological advances in the world of plastics as structural materials have occurred, there has been the negative side effect of the environmental impact of those materials.
"The ubiquity of plastics, both thermoplastics and thermosets, in our daily lives presents challenges due to their potential threats to the environment and natural habitats arising from their low recyclability," he said. "Conventional thermoset polymers, whose attractive mechanical properties make them important structural materials, are particularly insidious. The irreversible crosslinking at the molecular level seriously impedes their reprocessing and recycling ability. Novel polymer chemistries offer exciting avenues to develop recyclable thermosets, which are also known as vitrimers."
However, understanding the mechanical behaviors of reprocessed vitrimers is challenging. Joshi hopes to change that by examining these materials at multiple length-scales, starting at a granular level. "Each recycling and reprocessing cycle of a preceding vitrimer part, via pulverization and compaction, generates defects in the recycled part, which redefines its microstructure and hence, the mechanical properties. We aim to fundamentally understand the microstructure-property linkages of such vitrimers using novel theoretical approaches and computational tools." He is the latest recipient of a National Science Foundation CAREER award, one of the most prestigious grants in support of early-career faculty. 
He added, "The scientific challenge is rooted in unraveling the damage processes associated with the statistics of microscale defect structures resulting from the coupling between the chemistry and the mechanics of the vitrimers. Its technological relevance is rooted in the need for a predictive modeling and simulation framework to enable damage-tolerant vitrimers for structural applications."
"I was happy, elated and humbled," he said of receiving the award. "There is a long list of people who have helped shape my academic path, including my mentors. I particularly appreciate the support of Professor Pradeep Sharma, the Mechanical Engineering Department Chairman, who made my transition to the U.S. three years ago comfortable, and my department colleagues, for a stimulating and collegial environment. My family has been a strong positive force all along, but most critically during the past three years here in Houston, as I pretty much reset my academic career."  
Joshi said that receiving the CAREER award, which comes with $516,654 in funding, will allow him to pursue granular mechanics. In addition to the NSF, he has also received funding from the U.S. Army Research Lab through the Materials in Extreme Dynamic Environments (MEDE) Program.
"I am broadly interested in failure of materials," he said. "Our current research focuses on understanding the mechanics of damage in advanced metallic materials, such as magnesium alloys, which are perhaps the lightest structural metals, nearly 60 percent lighter than aluminum for the same material volume, using computational approaches."
Joshi described the research that the CAREER award would enable the design and development of recyclable structural plastics, which could help mitigate better the harmful environmental effects of conventional plastics.
He noted, "The research program is integrated into a broader educational goal of creating an immersive learning experience for underrepresented student groups, including students with disabilities, an integration of granular art in education grades K-12, and development of a graduate course on the microstructure-sensitive failure of materials."  
DEVIN SHAFFER
Better filtration methods via new porous materials
By Stephen Greenwell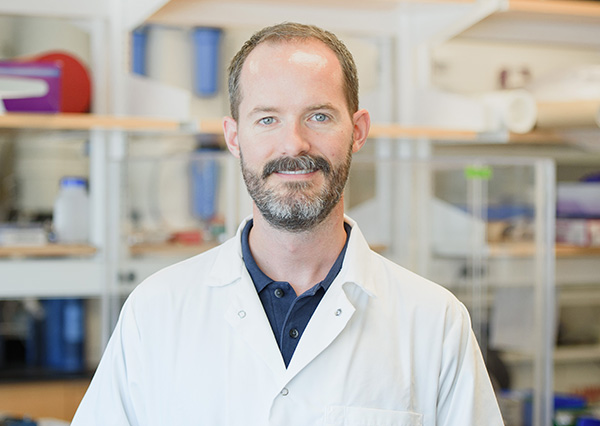 Devin L. Shaffer, Ph.D., an Assistant Professor in the Civil and Environmental Engineering Department, is the latest member of the faculty to receive a National Science Foundation CAREER award.
Shaffer received $538,686 in funding for his proposal, "Two-Dimensional Covalent Organic Framework (2D COF) Membranes: A New Platform for Liquid Separations," which will run through June 2026.
"I was excited to receive the news from NSF about funding for my CAREER proposal, and I am very grateful for five years of support for graduate student researchers," he said. "I'm eager to pursue this research in covalent organic framework membranes, which are new materials that can efficiently separate complex liquids. I'm also looking forward to partnering with the teachHOUSTON program at UH to engage undergraduate pre-service STEM teachers in the research."
Shaffer earned his doctorate from Yale in 2016. He was hired by the Cullen College of Engineering in 2018, after his work as a postdoctoral fellow in 2016 and 2017 in the Materials Science and Engineering Division at the National Institute of Standards and Technology in Gaithersburg, Maryland. 
Before beginning at Yale, he worked as a professional engineer for Carollo Engineers, Inc., in Phoenix. He earned his Master's in Environmental Engineering from MIT in 2003, and his B.S. in Civil Engineering from Oklahoma State in 2002.
Shaffer's research could lead to better filtration methods via new porous materials.
"My research is focused on membrane separations for liquids," he said. "In the lab, we design new membrane materials and test membrane separation processes for applications like purifying drinking water, recycling wastewater from oil and gas production, and filtering impurities from organic liquids. This CAREER project will engineer membranes from covalent organic frameworks (COFs), which are polymers with ordered porous structures. We will fabricate ultrathin COF membranes with tunable pore properties and apply these membranes to different liquid separation challenges in the energy, environmental and health fields."
The financial support provided by Shaffer's award will allow him to substantially expand his research, as well as grow the head count of his lab.
"The CAREER award will support two Ph.D. students and will involve eight undergraduate pre-service teachers in semester-long research projects," he said. "The award will also enable a partnership with Dr. Mariam Manuel of the teachHOUSTON program for the pre-service teacher development."
"I've really appreciated the support and encouragement of my colleagues in the Civil and Environmental Engineering Department and the Cullen College of Engineering in my research and in pursuit of this CAREER award," he added. 
SINCE 2010, THE CULLEN COLLEGE HAS RECEIVED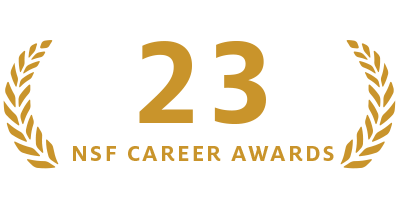 MEGAN ROBERTSON (CHBE)
JIMING BAO (ECE)
JACINTA CONRAD (CHBE)
JEFFREY RIMER (CHBE)
DEBORA RODRIGUES (CEE)
LARS GRABOW (CHBE)
WEI-CHUAN SHIH (ECE)
GILA STEIN (CHBE)
HALEH ARDEBILI (ME)
ZHU HAN (ECE)
STANKO BRANKOVIC (ECE)
BORA GENCTURK (CEE)
CUNJIANG YU (ME)
AARON BECKER (ECE)
ZHENG CHEN (ME)
JEREMY PALMER (CHBE)
SHEEREEN MAJD (BME)
ROSE FAGHIH (ECE)
DAVID MAYERICH (ECE)
MEHMET ORMAN (CHBE)
KYUNG JAE LEE (PE)
SHAILENDRA JOSHI (ME)
DEVIN SHAFFER (CEE)