UH, HCC Partnering On Engineering Academy At Fraga Campus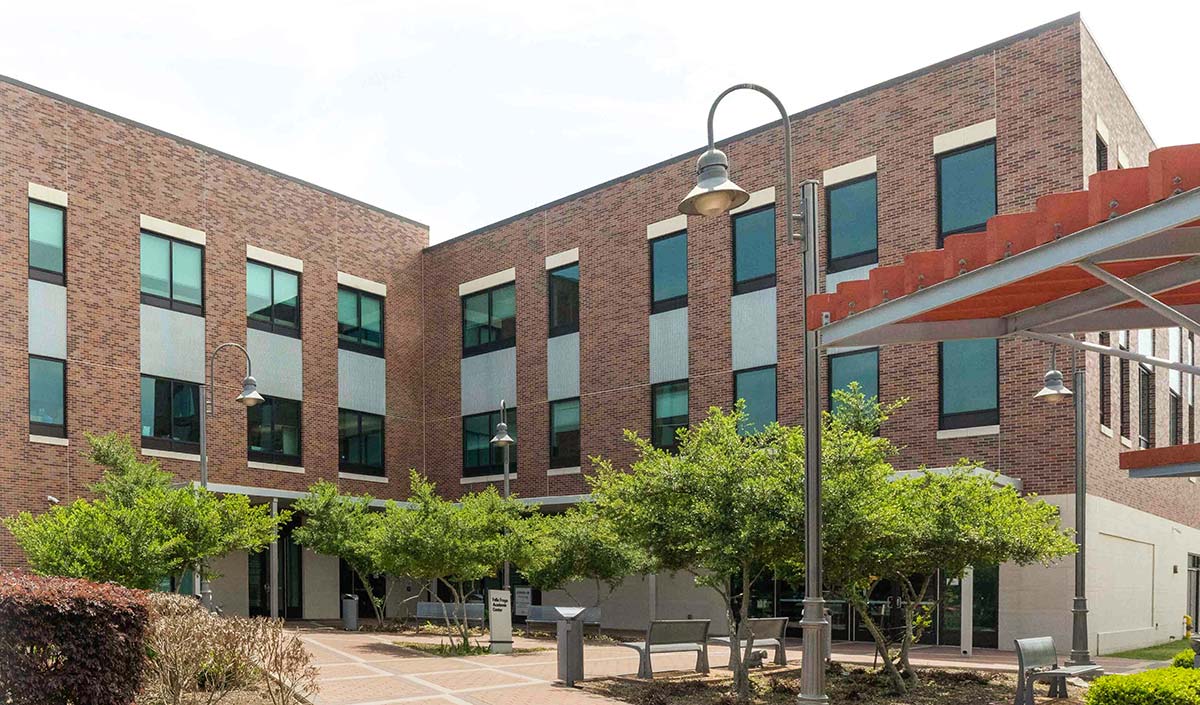 By Stephen Greenwell
The University of Houston's Cullen College of Engineering and Houston Community College reached an agreement earlier this year to offer UH Engineering Academy courses at the HCC Felix Fraga Academic Campus on the east side of Houston on Navigation Boulevard.
The agreement established a co-enrollment program – the University of Houston Engineering Academy at Houston Community College Felix Fraga Campus – for students who will attend both institutions simultaneously. The program guarantees admission to the Cullen College for students who successfully complete the program requirements. In addition, the program provides an opportunity for both parties to work collaboratively to enhance the number of associate degrees awarded by HCC and baccalaureate degrees from the Cullen College of Engineering.
For UH, the program was approved by Joseph Tedesco, Ph.D., the Elizabeth D. Rockwell Dean of Engineering, and Paula Myrick Short, Ph.D., UH senior vice president for academic affairs and provost. The agreement was signed on the HCC side by Norma Perez, Ph.D., the Vice Chancellor of Instructional Services and Chief Academic Officer, and Melissa N. Gonzalez, Ph.D, the President of HCC-Southeast.
Tedesco identified the partnership as another way for the University of Houston to provide the engineering talent needed in today's world.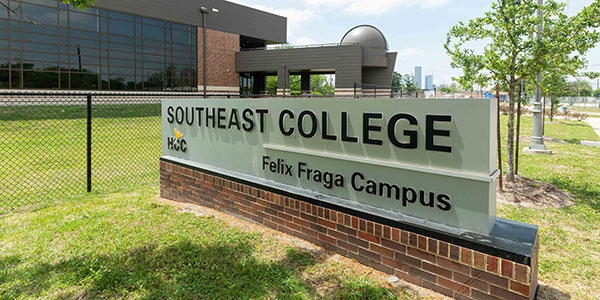 Exterior view of Felix Fraga Campus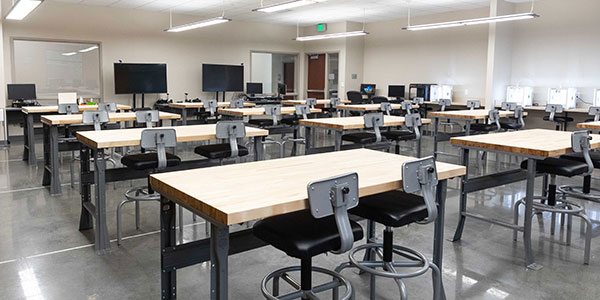 Interior view of lab classroom
"We will always try to expand our opportunities to provide a strong engineering program to as many people as we can," he said. "Partnering with Houston Community College will strengthen enrollment and provide options for both institutions."
HCC Chancellor Cesar Maldonado, Ph.D., P.E., praised the partnership agreement.
"As an engineer, I must say that this dynamic partnership is truly near and dear to my heart. It signals a very important day for Houston Community College and the University of Houston," he said. "Our students working within this jointly planned curriculum will have a huge advantage in being well prepared to meet the stringent academic and practical challenges of earning their bachelor's degrees from UH. I could not be more excited for them, for HCC and UH."
"This is a great opportunity for the Cullen College of Engineering to further collaborate with HCC and maximize the success of students pursuing an engineering degree by creating a seamless education experience between the two institutions," Short said. "As the second UH/HCC Engineering Academy, both institutions will continue to increase the number of UH baccalaureate degrees and associate degrees awarded by HCC."
Jagannatha "J.R." Rao, the Associate Dean of Undergraduate Programs and Distance Learning, said there were multiple benefits to the agreement for the Cullen College of Engineering.
"This makes our 4-year engineering degrees accessible to more underserved and financially constrained students," he said. "There are also advantages for students – much smaller class sizes, intense advising from the UH and HCC team of advisers, a much lower cost for the first two years of education, and they can stay and study closer to home. Students can take advantage and transition to UH Engineering, even if they are not admitted to the Cullen College of Engineering as an incoming freshman."
Rao added that the agreement also had logistical benefits for UH.
"An additional big positive bonus is that our mechanical engineering program will benefit by having some new space for design education and projects," he said. "HCC has agreed to graciously give us space in their new STEM building."
The agreement runs for five years, beginning earlier this year on June 1, through Aug. 31, 2026. Engineering courses offered by the academy will only be taught by Cullen College faculty, but the agreement also encourages faculty from both schools to meet and share expertise about courses for professional development purposes. An Oversight and Coordination Committee, and a Steering Committee, consisting of individuals from UH and HCC, will also be established.
This is the second Engineering Academy established between HCC and UH. The first was created in Katy in 2020. 

An educational partnership between University of Houston and Houston Community College