Celebrating 80 Years Of The Cullen College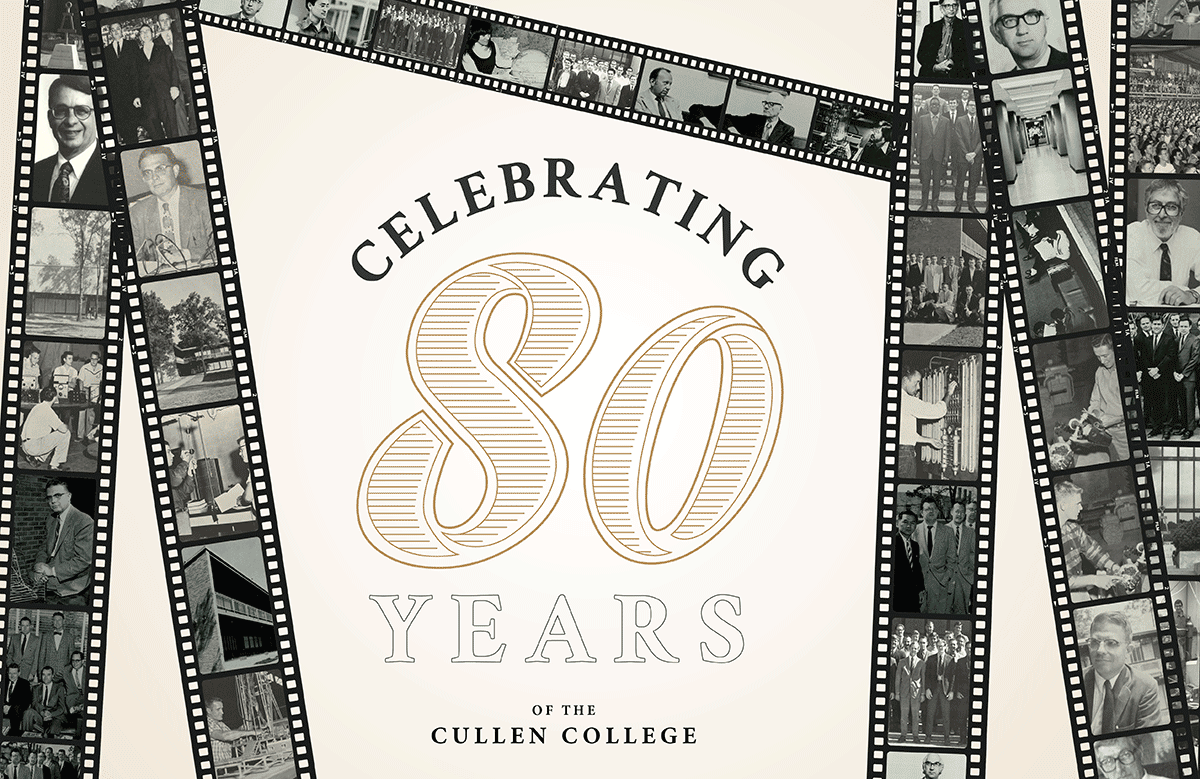 Images courtesy of UH Archives. Information sourced from Mechanical Engineering professor emeritus Richard B. Bannerot's research on the history of the Cullen College of Engineering; "In Time: An Anecdotal History of the First Fifty Years of the University of Houston" by Patrick James Nicholson; and research by Stuart A. Long, John and Rebecca Moores Professor of Electrical and Computer Engineering.
By Stephen Greenwell
The Cullen College of Engineering has changed drastically over the years. The Department of Engineering, as it was known then, formed in 1934, and over the next five years, quickly grew to be one of the most popular departments at the University of Houston. By 1941, it became designated as its own college within the University. In 1967, the college received its iconic Cullen naming distinction, and as they say, the rest is history. 
Over the years, the college has continued to grow and evolve, establishing itself as a leader in engineering education, diversity efforts and research. With all of the constant upward momentum, it's natural to look forward in excitement. Sometimes though, it's just as important to pause to look back and marvel at how far we have come. The Cullen College is rich in history, more than 80 years of it, full of stories of change, trailblazing innovation and deep-rooted traditions. 
In this issue of Parameters, we celebrate the history of the Cullen College and delve into who we were, currently are, and aspire to become. 
---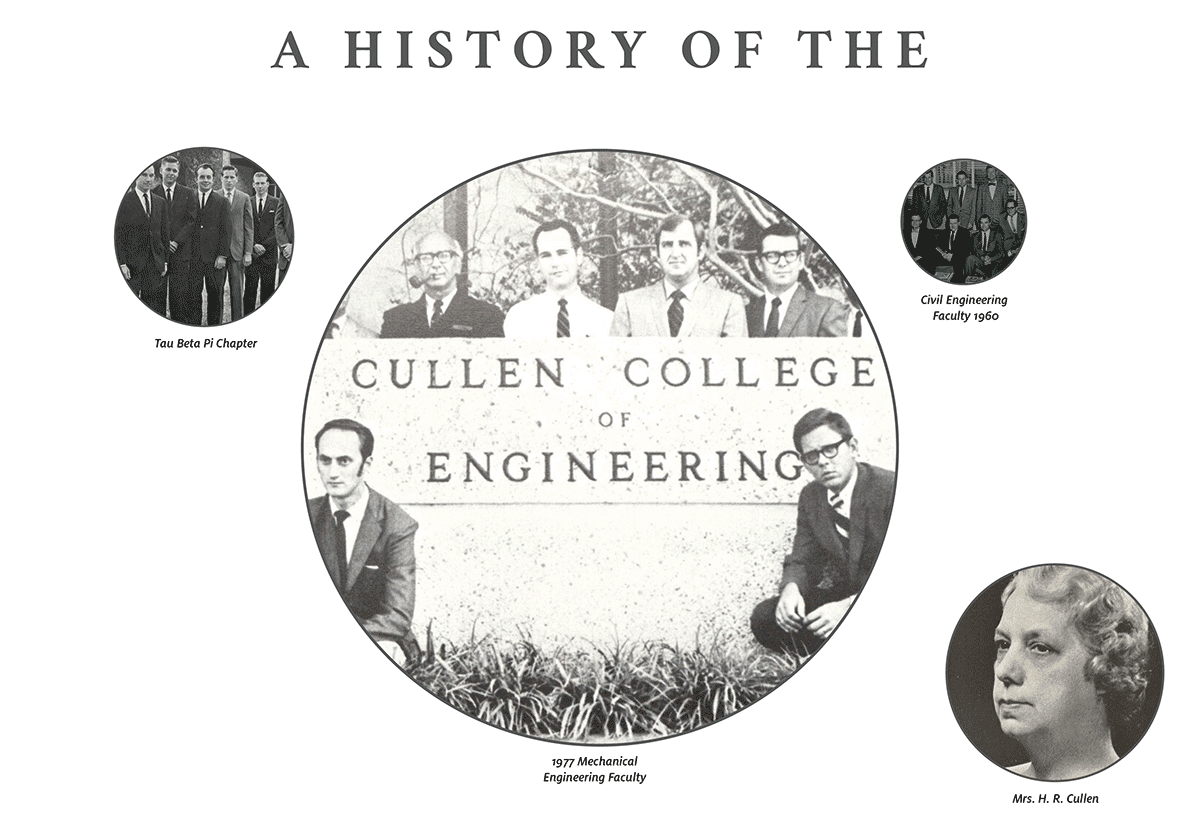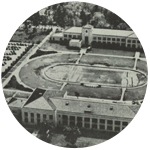 Aerial View of Campus 1939
While the University of Houston itself dates back to 1927 as a junior college established by the Board of Education of the Houston Independent School District, the engineering school began to organize itself in the 1930s. HISD began transitioning the junior college to a four-year school in 1934.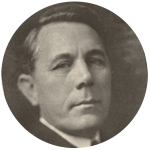 Mr. H. R. Cullen
The 110 acres that now comprise the main UH campus were acquired in 1936, and in 1937 and 1938, Houston oilman and philanthropist Hugh Roy Cullen began his first of many fundraising drives. The College of Engineering is established in 1941, and in the 1942 catalog, it is advertised alongside the other offered colleges – Arts and Sciences, Business Administration, Education, Community Service, Graduate School and Junior College.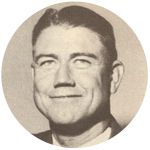 John Edward Hoff
At the January 13, 1941 meeting of the Board of Trustees, John Edward Hoff was appointed as an instructor of engineering effective February 3 of that year. His salary was $2,200 for nine months. Hoff was a volunteer tennis coach for more than 20 years, the first chairman of the Civil Engineering Department, and he remained a faculty member until his death in 1966. He is believed to be the first full-time faculty member appointed to "engineering," which at the time was a department in the Division of Natural Sciences, and the first to gain tenure. A tennis complex was named in his honor in 1968.
| | |
| --- | --- |
| Andy Rasmussen | L.B. Fields |
At the February 10, 1941 meeting, four part-time engineering instructors were approved at the rate of $36 for one course, or $30 per course for two or more courses. The employees were Andy Rasmussen, H.H. List, Robert Haldane and L.B. Fields. Rasmussen would stay at UH until 1969, except for his war service from 1943 to 1946, and serve as the first chairman of the Mechanical Engineering Department in 1950.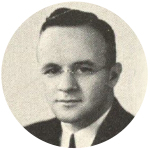 Walter William "Bill" Kemmerer
At the February 26, 1943 meeting of the UH Board though, the need for an accredited engineering school was recognized. While individual programs were recognized as providing technical proficiency, without an overall, comprehensive engineering program, UH had been unable to provide some war training courses in engineering subjects. The GI Bill was also being discussed at this time, and UH comptroller Walter William "Bill" Kemmerer recognized the need to have the accreditation in place for the expected surge of students.
M.L. Ray
At this time in 1946, M.L. Ray was listed as the "acting director" or dean, and a lecturer for engineering. He served in this role until March 1955, but was never named as the permanent dean.
| | |
| --- | --- |
| R.W. Lilliott | Thomas Whitaker |
By the June 16, 1946 meeting, there were five engineering faculty members – John Edward Hoff, J.R. Brundage, R.W. Lilliott, E.W. McMillin and Thomas Whitaker. However, Lilliott was a drafting professor, as that was under the umbrella of engineering at the time instead of architecture like it is today. The highest salary was $4,000 per month, close to the $4,300 high at the school, earned by football coach Jewell Wallace.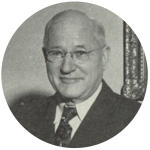 Edison E. Oberholtzer
UH president Edison E. Oberholtzer is sent to meet with the Navy and War departments. He reported that UH had received A-1 ratings for its training since 1939, and the armed forces recommended that more enlisted men be sent to the university. The accreditation process began for the departments and was accomplished by 1952, shortly after the College was divided more sharply by discipline.
Y-Building
On April 18, 1947, the Y-Building (shown above) was proposed as a "temporary" structure, 300 feet by 140 feet, at a cost of $105,000 for the building, $45,000 for the electrical and mechanical work, and $150,000 for the equipment. Approval was given at the May 1 meeting. It outlasts nearly everything else on campus, until its demolition in 2012.
| | |
| --- | --- |
| Charles V. Kirkpatrick | J.T. Elrod |
As of the 1947-48 academic year, the faculty head count is 11. At the September 17, 1947 meeting, Charles V. Kirkpatrick is hired as an instructor, focusing on petroleum. He would later become a member of the Petroleum Engineering Program, and he was the second dean of the College of Engineering from 1964 to 1976. Also at this meeting, J.T. Elrod is hired as an assistant professor in engineering and business. He would later leave to get his doctorate at Ohio State, but then return to UH as an original member of the industrial engineering department, and later, chairman.
One of the engineering college's most famous early members was D.G. "Dave" Williams. While he was hired in September 1947 for the engineering faculty, thanks to degrees in Chemistry and Chemical Engineering, he left that role to become UH's golf coach. His teams won 16 national titles, and in his 37 years, 25 of his teams finished in the top three. Now known as the "Father of College Golf," the Golf Coaches Association of America named their Coach of the Year award after him.
For the 1948-49 academic year, faculty size increased to 19. The next year, it would be 30 full-time employees, as the College and UH continued to ramp up drastically in size and scope. For UH, in a single year, enrollment jumped from 11,380 to 13,720, with roughly half the student body qualifying as veterans. The numbers would stabilize into a more normal growth curve over the next few years, and by 1954, engineering faculty numbered at 39.
The College of Engineering was formally divided into departments after a vote by the board at the June 20, 1950 meeting. A Petroleum Engineering Department building was proposed at this time at a cost of $3 million, but it ultimately wasn't built, and there wouldn't be a building for the department until 2010.
| | |
| --- | --- |
| William Prengle | Joe Crump |
In September 1952, Abraham Dukler and William Prengle – formerly research engineers with Shell – were promoted from part-time to full-time instructors. Joe Crump, from Harvard, was also onboarded to establish the Chemical Engineering Department and to become its first chairman; Along with Crump, the three would remain at UH until retirement, and form one of the strongest departments on campus. Crump would be promoted to Associate Dean of Engineering in September 1958, as well as made the first Director of Research.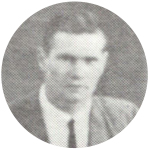 Leo John Castellanos
Significant hires in this time frame included Leo John Castellanos, a 24-year member of Mechanical Engineering; Albert Bonnar, a Civil Engineering professor for 25 years; and Bill Kittinger, recognized as an excellent teacher of Electrical Engineering, and winner of the CCE's first teaching award in the mid-1960s. The award was renamed in his honor shortly after his death.
Frank M. Tiller was appointed the first "permanent" dean of the college on March 14, 1955. Known as the "Father of Modern Filtration Theory," he was fluent in English, Spanish and Portuguese, and served as dean until 1963. He pushed for more faculty members to earn their doctorates. When he started, only 14 percent of faculty had Ph.D.s, and by the end of his tenure as dean, it was 40 percent. In 1963, Tiller became director of the newly-formed UH Office of International Affairs, before returning to teaching and research in 1972. At the time of his death in 2005, he was the M.D. Anderson Distinguished Professor of Chemical Engineering emeritus.
In December 1956, Hugh Roy Cullen announced that his foundation would finance the design and construction of the engineering building – the third significant donation from Cullen for an engineering building. As a result, there was a suggestion to name the entire university after him, but he vetoed this, and instead it was agreed that the College of Engineering would bear his name, although at his request this honor was kept private. However, the $1.5 million that Cullen pledged at this time needed to be used to prevent the university from going insolvent in November 1959, and the engineering building was postponed as a result. The College's name was finally changed in 1967, about a year before the new engineering building opened on May 3, 1968.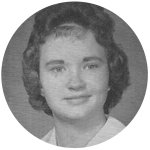 Betty J. Barr
Betty J. Barr received her B.S., M.S. and Ph.D. in mathematics from UH in 1967, 1969 and 1971, and she joined the Industrial Engineering Department as an instructor in linear algebra. She is believed to be one of the first women faculty members. She had a 40-year career at UH, retiring in 2011.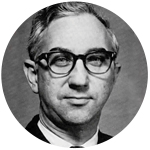 Abraham Dukler
Abraham Dukler became dean of the College of Engineering in 1976. He returned to research – described as his first love by colleagues – in 1982. A member of the NAE and a fellow of the American Institute of Chemical Engineers, he had a 37-year career at UH. His tenure was noted for procuring large grants at the time to beef up the College's research capabilities.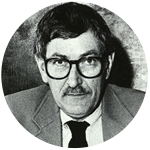 Roger Eichhorn
Roger Eichhorn becomes the dean of the College of Engineering and a professor of Mechanical Engineering in May 1982, leaving a similar position at the University of Kentucky for UH. Under Eichhorn's leadership, the college raised student admissions standards, elevated the quality of the faculty and greatly expanded the college's public identity and community presence. In 1994, research awards hit a then-peak of $10 million, and enrollment peaked at 3,835 in 1983. He returned to teaching in 1996, and retired in 2002.
Eichhorn was succeeded by Raymond Flumerfelt, who served as the College's fifth dean from 1996 through 2007. He continued the work of Dukler and Eichhorn, emphasizing the pursuit of research, and dealt with challenging budget situations in the 1990s and early 2000s.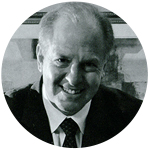 Joseph Tedesco
Joseph Tedesco was hired as the College's sixth dean, effective Jan. 1, 2008. Known for his ability to attract funding and support for research while chairman of the Civil and Coastal Engineering Department at the University of Florida, Tedesco has led the College to new milestones for research funding and enrollment.
---


For more than 50 years, the Chemical Engineering laboratory – Room S144 of Engineering Building 1 – has been the space where students are forced to put the knowledge they've acquired from their courses and their books to practical use, on a variety of modern and far-from-modern equipment.
David Dawlearn
And for most of the past 39 years, David Dawlearn has served as the Lab Maintenance Supervisor for the successes and failures of those students, as well as providing his technical support and repair skills for the instruments used by faculty members. The most recent former chairman of the Chemical & Biomolecular Department – Michael P. Harold, Ph.D. – was a graduate student and TA when Dawlearn started in 1980.
"Back in the day, we would show them the equipment and go, 'Here it is, figure it out,'" Dawlearn said. "We would give them experiments that we didn't know the answer to. It might not work. That would just blow their whole minds. 'What do you mean you don't know?'"
He would tell the students, "If a technician can do it – meaning me – why would we need an engineer?"
Dawlearn said that the lab was always meant to emulate real world conditions and problems, not a pristine place to conduct perfect research.
"We used to not let them pick their lab partners, because when you pick lab partners, you get two people who think the same way and then they can't solve the problem," he said. "When you're in the real world, you can't pick your co-workers. We try to get them as close to the real world as possible. You try to get someone who's book smart and who's got practical sense and throw them in there together."
Dawlearn noted that his favorite students were usually the ones who had more practical instincts for fixing things. He recounted one student, who had spent time working on a nuclear sub and was now earning a Master's degree, attempting to reason with two others who hadn't worked in the field at all yet.
"They were arguing about some RPM meter on a piece of equipment that was like, five digits past the decimal point, that last little digit kept flickering. They just kept arguing, and he went down to it, covered the last visible digit with his hand and said, 'Well, it looks stable to me.'"
For another experimental setup with a hydraulics tray, Dawlearn pointed out that it had a small leak.
"If you have a leak that's non-life threatening, you're not going to shut down," he said. "It's going to cost you a million dollars a day. You give the students a stopwatch. What percentage of the total flow is there? Calculate it. Things leak. In the real world, you limp along until you have a shutdown, and then you fix things. You're not getting 100 percent diversion, but 95 percent is good enough. If you shut it down early, you're getting no money."
At one point, Dawlearn said that recruiters and job interviewers wouldn't ask about GPAs for chemical and mechanical engineers graduating from the program – they were only interested in their grades for labs, to know how they would do in a practical setting.
Although computers are now used for many of the experiments, Dawlearn said they still have equipment that isn't software-based. He noted that they had a significant number of students hired by international firms, and they had to know how to identify and use analog or digital equipment that might still be used in the field.
Of course, the pandemic presented a new challenge. For that, Dawlearn noted that professors still managed to facilitate experiments with "human robots." Students gave instructions to their teaching assistants, who then set the experiments up to allow them to watch.
The oldest piece of equipment in the lab dates back to about 1957 – a four-level distillation column. Dawlearn said that a returning alumni told him that it was a working trade show exhibit that was donated to the university afterward.
"What makes it unique are these distillation trays, so that you can actually see it working. Most distillation columns you can't do that with," he said while running a demonstration of the working machine with air and water. "We've put Humpty Dumpty back together a few times here."
Much of the equipment in the lab over the years was self-made, or heavily modified.
"We've bought things before, and ended up replacing everything on it," Dawlearn said, reflecting on how much use they get from the equipment.
Dawlearn was first hired thanks to a random connection. His stepfather was a barber at UH for 47 years, and he was cutting the hair of a supervisor of Dawlearn's eventual boss. That supervisor mentioned that they needed another machinist, and Dawlearn applied for and got the job. Dawlearn left for a similar job in Arizona in 1990, but he rejoined UH after 18 months.
"I really missed working with the students," he said of his time away. "That's what really set us apart. We put in the extra time and you got to do real engineering. We would see an article about biodiesel, and decide to do it from scratch. Some of them made it, some of them made soap, which is a byproduct of biodiesel. But it was always hands-on and they learned. If someone just gives you the answer, what good is it?" 
Long-Lasting labs: Chemical Engineering Practices
Long-Lasting labs: Mechanical Engineering Wind Tunnel