Cullen College Forms Partnership With Dalian Maritime University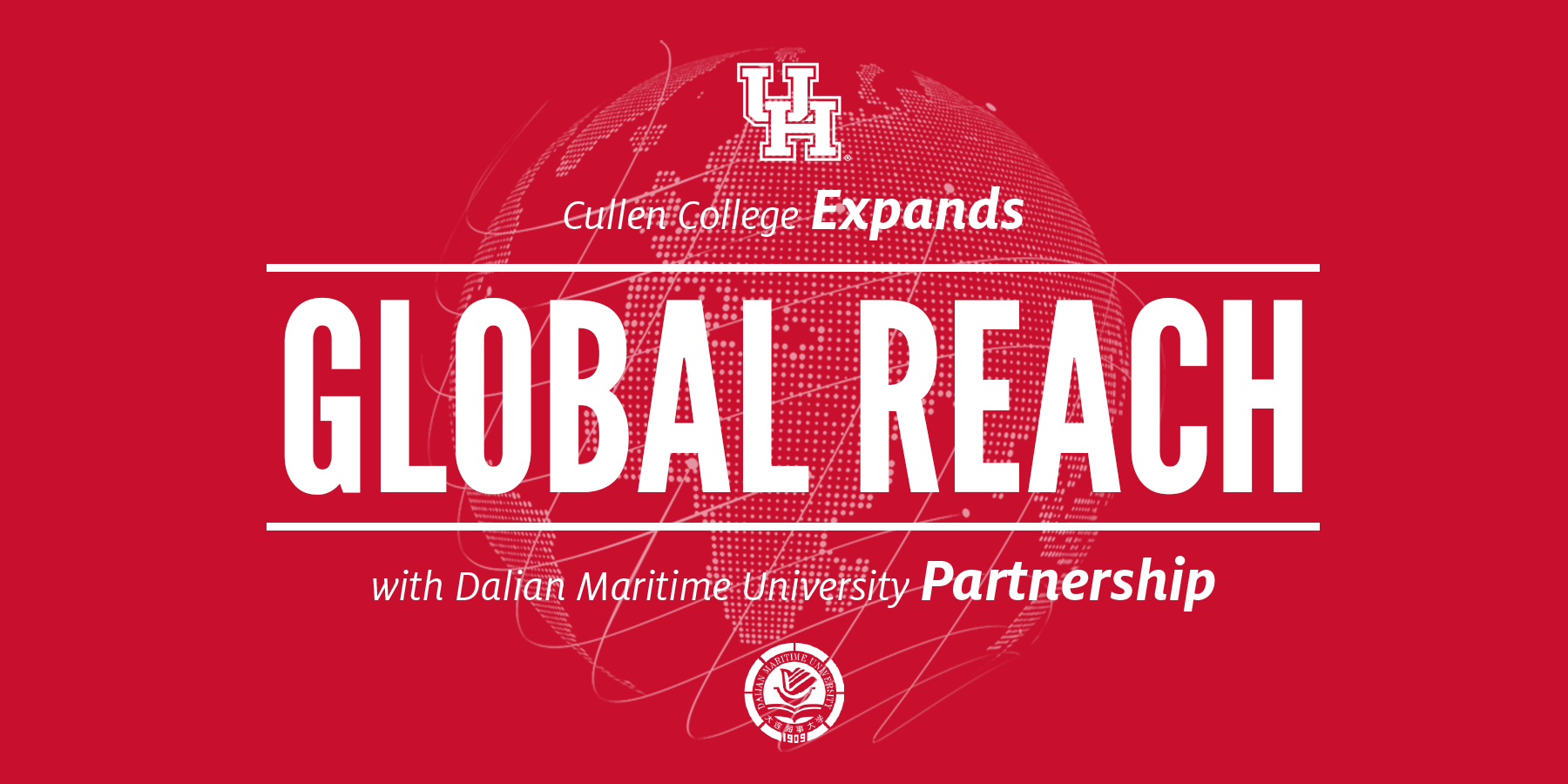 Roberto Ballarini, Ph.D., Thomas and Laura Hsu Professor and Chairman of the Department of Civil & Environmental Engineering, is excited about his new role as Director of the University of Houston-Dalian Maritime University Institute (UH-DMU). Through the Institute, the Cullen College of Engineering offers undergraduate degrees in mechanical, civil, and electrical engineering in partnership with Dalian Maritime University (DMU). Students who have enrolled in the Institute can either fulfill all their degree requirements at Dalian, or spend their junior and/or senior years in Houston. Ballarini is very enthusiastic about the potential benefits of this partnership.
"The first cohort is comprised of 175 students who just completed their freshman year. But the plan is that when we reach steady state, there will be 1,200 students enrolled," he said. "As a reference, that's approximately a 30 percent addition to the undergraduate enrollment in the Cullen College of Engineering." 
As part of the agreement, all courses are taught in English; one third of which will be taught by UH faculty and two thirds by DMU faculty. Students will officially be co-enrolled at UH, and will therefore be provided opportunities such as design competitions, undergraduate research, participation in student chapters of their respective professional societies and more. 
Ballarini noted that the initial discussions that led to the Institute began in 2017, when UH was approached by the President of DMU and his leadership team. While DMU has created partnerships around the globe with other universities, the Cullen College is the only engineering program that DMU has partnered with. DMU cites this decision being due to UH's excellent reputation in teaching and research, and its presence in Houston's vibrant engineering and business economy. Ballarini views the exclusive partnership as an honor.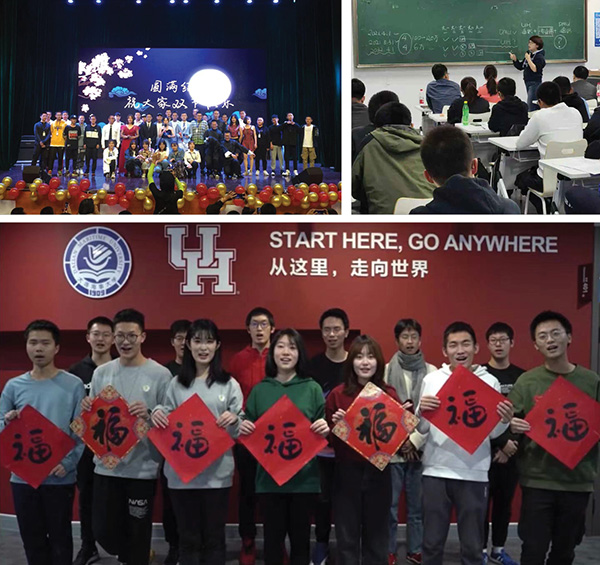 Ballarini stated that there were several reasons why UH decided to work with DMU. "The partnership allows the Cullen College to export the paradigms of education that we created, and greatly increase our impact on the education of future generations of engineers. In fact, numerous universities, not only in China, but around the world, are looking to incorporate best practices from American engineering colleges, so they can improve their own educational programs." In addition to the dissemination of teaching methods, Ballarini believes that "international cooperation through research and education is very valuable to the global community because it fosters friendship, cooperation and synergy." Such activities are especially important during these turbulent times. "I very much like the faculty and staff at DMU. They have a good spirit, they really appreciate us, and we appreciate them. I very much enjoy interacting with them," he explained.
Ballarini has visited Dalian on numerous occasions, and was impressed with the beauty of the city and its coastline, stating that the people of China have made and continue to make major investments in education and research. He noted that when he first visited in 2017, DMU had one huge library, but that since that visit, it has built two more, just one example of the university's burgeoning expansion projects. 
Delivering three degrees on a foreign campus presents significant challenges, including the recruitment of faculty and lecturers to teach in China. "We are currently teaching our share of courses online because of the global pandemic. But soon enough we will send our faculty to teach on the DMU campus. There are other challenges, but I am confident that the Institute will thrive. I'm always looking for new challenges," Ballarini said. 


Image Photographed and designed by XIE Zhongqi, A student of The Houston International Institute, DMU