2019 Women in Engineering Spring Event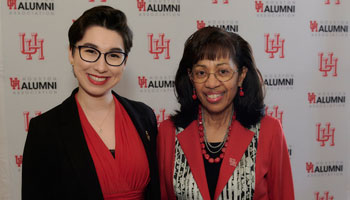 The Cullen College played host to the fourth Women in Engineering spring event on March 21. The free event was funded by alumna Cynthia Oliver Coleman, P.E. (BSChE '71). The event took place at the UH Hilton and included female engineering students, faculty and alumnae. Attendees were inducted into the Women in Red Movement, which will serve as a registry of female students and alumnae to serve as mentors for one another. The Cynthia Oliver Coleman Rising Star Award was presented to Audrey Wang.
Check out the photos here.
Cullen College Hosts Annual Golf Tournament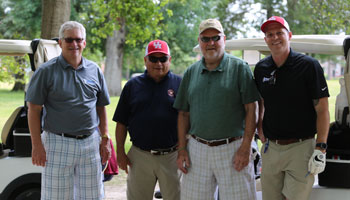 The 30th annual Cullen College of Engineering Golf Tournament teed off at the BlackHorse Golf Club on Monday, April 22nd in Cypress, Texas.
This year's tournament attracted golfers from across the Houston region, including alumni, donors, current faculty and students, industry representatives and other friends of the college.
Check out the photos here.
View more photos online at www.flickr.com/photos/cullencollege/albums.