$1 Million Gift From NOV Boosts UH Engineering Research
By Jeannie Kever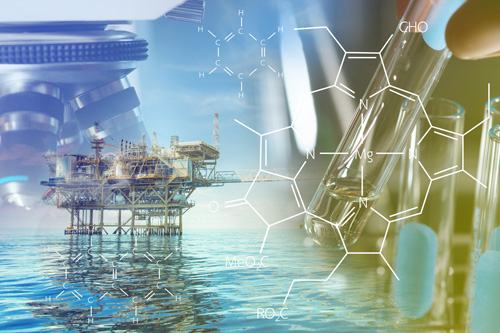 A $1 million donation from National Oilwell Varco (NOV) will fund construction of a state-of-the-art facility in South Houston where UH mechanical engineering Ph.D. students will explore some of the biggest issues in today's energy industry.
"This generous gift will give graduate students at the Cullen College of Engineering the opportunity to work side by side with NOV's world-class engineers to find solutions to real-world challenges," said Joseph W. Tedesco, Elizabeth D. Rockwell Dean of the Cullen College. "They will be working on issues that are critical to the future of the industry, impacting both the safety and the efficiency of operations."
Research areas include:
Study of corrosion and erosion of CO2 in subsea production applications
Improvement in lifespan predictions for equipment in the high-pressure and high-flow real world environments
Development of big data and analytics tools to predict lifespan, condition and performance of critical drilling, production and pumping components
"NOV is very pleased to continue its partnership with the University of Houston on advanced research," said Clay Williams, National Oilwell Varco Chairman and CEO. "The talented and creative minds we get to work with at UH bring the most cutting-edge thinking in academia to solve our customers' challenges. Our partnership accelerates technology solutions in our marketplace while also supporting the education of the next generation of engineers for our industry."
The donation is eligible for $750,000 in matching funds from the Texas Research Incentive Program, created by the Texas Legislature to encourage the private sector to work with public universities.