Alumni and Support & Giving
Girls Engineering the Future Sponsored by Chevron
Chevron sponsored the 4th annual Girls Engineering the Future event to get local area girls excited about STEM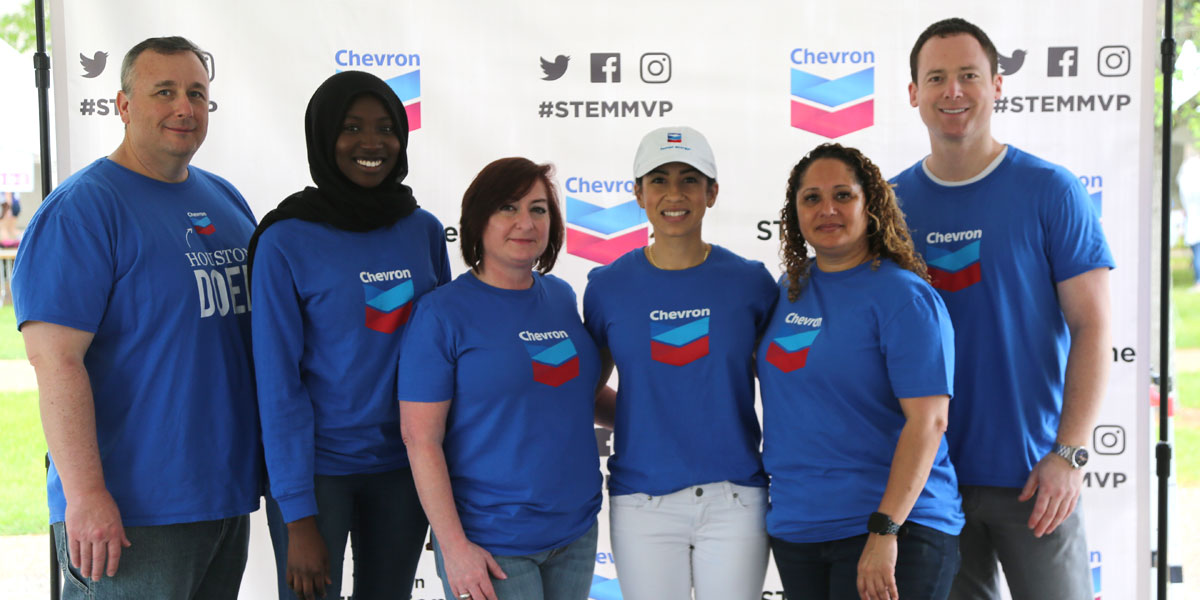 By Inez Hutchinson
On Saturday, March 30, the hallways and classrooms in the UH Cullen College of Engineering buzzed with excitement as a thousand Houston-area girls attended the fourth annual "Girls Engineering the Future Day: A STEM Event," sponsored by Chevron.
The event introduces girls in grades four through eight to the wide world of STEM and engineering activities organized by faculty and student organizations from UH Engineering.
Girls played with prosthetic hands, built electrical circuits with students from the UH Institute of Electrical and Electronics Engineers (IEEE) and made paper airplanes/launch rockets with American Institute of Aeronautics and Astronautics (AIAA).
Chevron volunteers also provided an interactive activity station called the "STEM Zone" aimed at sparking interest in science, technology, engineering and mathematics.
Click here to view more photos from the 2019 Chevron Girls Engineering the Future- STEM event!
To learn more about the event, please click here.
Read about the 2019 Chevron Girls Engineering the Future featured in the Houston Chronicle.