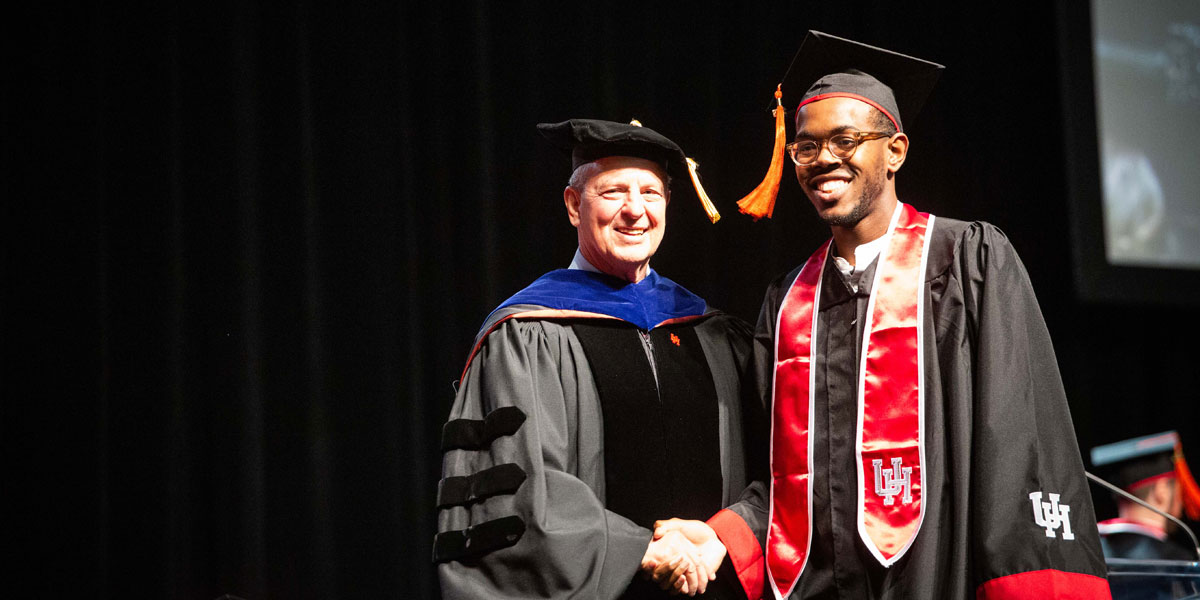 If I asked you to describe the people of the Cullen College of Engineering, what would you say? Ask me that question, and my answer will go on a while. I will never be able to describe our cast of characters in a few quick words.
In this issue of Parameters, I invite you to get acquainted with some of our students and graduates who aim to change the world, or at least improve a corner of it.
These individuals started life in various parts of this country and around the globe. They grew up in distinct environments, faced uneven opportunities and came of age at different times and in different circumstances.
Here is a glimpse: Ayoola John-Muyiwa (A.J.) has a promising job waiting in the oil and gas industry. He also keeps an eye focused beyond his own good fortune. Early years in Nigeria and later in Houston inspired him to address the disparity of wealth in the U.S., as well as developing countries' need for basics, such as electricity and water.
Mejean Cline felt helpless when her life journey as a young adult diverged ever wider from her career goal. Battered by injury, debt, even homelessness, an engineering degree seemed far beyond her grasp. With some assistance and lots of determination, she powered through the obstacles. Cline not only earned her degree, but also landed her dream job.
Matthew Hogan was a child when he had to endure the pain of his father's illness and death. As an adult he dedicates his professional life to easing others' suffering by combining engineering and medicine. He is now a post-doctoral fellow, researching new ways the central nervous system can heal from stroke and injury.
Fascinating stories.
Each of us arrives at the Cullen College with a story already unfolding. After you read about others' histories, take a moment to honor your own.
Your particular background, life experiences and goals — whatever they may be — are now part of our mix; still driving your own success while helping expand the ways your colleagues fit into the global community. That's valuable insight for someone who aims to change the world.
Here at the Cullen College, we aim to change the world, too — one unique engineer at a time.
Warm regards,

Joseph W. Tedesco, Ph.D., P.E.
Elizabeth D. Rockwell Dean and Professor