Alumni and Support & Giving
UH Chemical Engineering Grad Offering 'Idea Lab' for Kids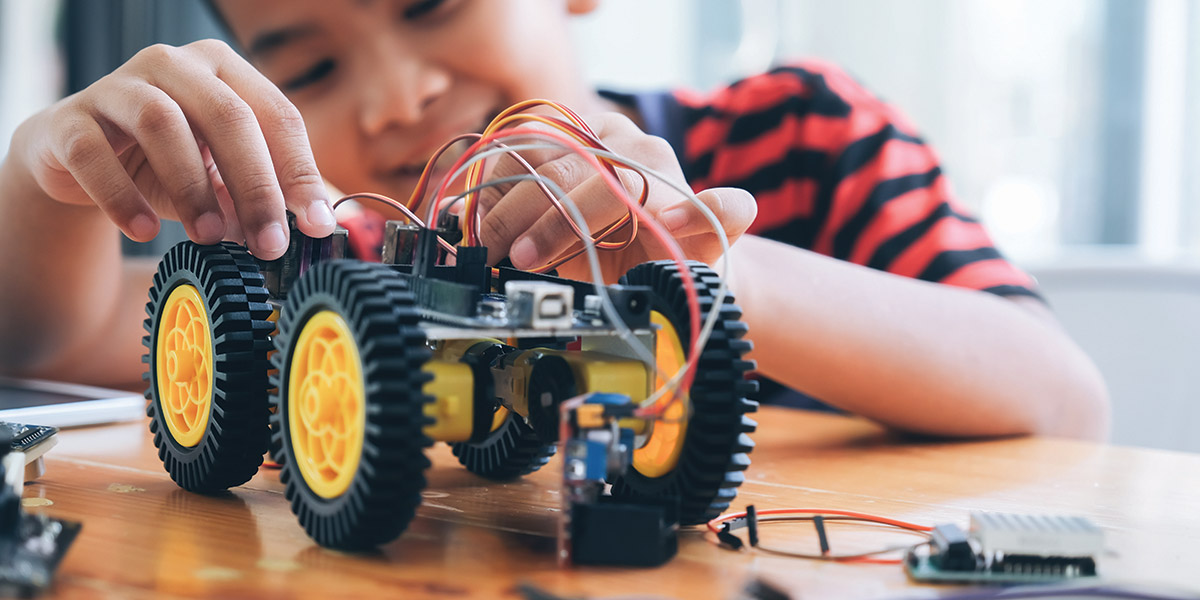 By Stephen Greenwell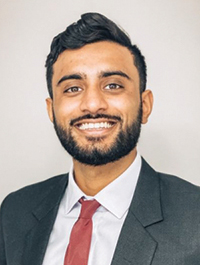 Like many others, Cullen College of Engineering alumnus Shiv Bhakta had his plans for 2020 changed by the coronavirus pandemic, but he has attempted to make the best of the situation with a new, philanthropic educational endeavor that uses his passion for STEM.
A 2017 magna cum laude UH alumnus with two bachelor's degrees — honors in chemical engineering and economics — Bhakta was hired in a project management position by ExxonMobil after graduation. He decided to take a sabbatical to backpack around the world in 2020, traveling to a dozen countries before the pandemic forced him to cut his adventures short.
I've met some of the smartest and hardest-working people during my time at the Cullen College of Engineering, many of whom are doing important work in organizations around the country.Shiv Bhakta
"I spent a few months traveling through countries across Asia, like India, Thailand, Singapore, Bali, Laos, and a few more," he said. "My then girlfriend, now fiancé, and I were in Kyoto, Japan when we were forced to head home. My original plan was to experience a month-long yoga retreat in northern India, and then backpack around South America for the rest of the year.
Bhakta made his way back to Cypress, TX from overseas, and although he was transitioning into a new federal job with the National Nuclear Security Administration, he also wanted to pursue something that would enhance the education field and his local community. His mother works for Cypress Fairbanks ISD, and Bhakta graduated from Cy-Fair High School, so education in Cypress was at the top of his list.
After looking into options, he and his lifelong friend Gurjinder Toor — a fellow graduate of Cy-Fair and UH, with a psychology degree — decided to open an Idea Lab Kids franchise in Cypress. They were joined in the effort by two other Cypress parents, Sarasija Vedala and Angeli Arjunani.
There are nine locations in the Houston metro area, and they focus on offering STEAM-oriented summer camps, birthday parties and after school programs. What's unique is the emphasis on STEAM — the fusion of traditional science, technology, engineering and math with the arts. This twist has inspired Bhakta to instill his practical experiences for STEM into the programs.
"Our team at Idea Lab Kids Cypress consists of 10 highly motivated instructors and directors," Bhakta said. "When I was a child, I was often taught formulas over applications and taught theory over practical concepts. At Idea Lab Kids, we marry the concepts of STEM and the Arts. Our kids love learning because they physically build things through hands-on activities and learn fundamental STEAM concepts along the way. Math is critical for music, technology is critical for animation, history is critical for geology. We hope our activities and innovative culture inspire the next generation to never stop learning."
Bhakta said this would be the first time he and Toor are working together in a professional capacity, but they've been friends since high school. They both decided to attend the University of Houston, with Bhakta noting that he felt fortunate to have access to a growing university at his doorstep.  
"When I was graduating high school, I considered UH as an undervalued and high quality education option," he said. "I'm glad to see UH climb the rankings year after year ever since. I truly appreciated UH's thought-provoking Honors College courses, UH's access to a hub of major energy companies, and UH's reputable brand. I've met some of the smartest and hardest-working people during my time at the Cullen College of Engineering, many of whom are doing important work in organizations around the country. Go Coogs!"