Revolutionizing the Field
Rose Faghih Tabbed For 2020-21 Interstellar Initiative
By Stephen Greenwell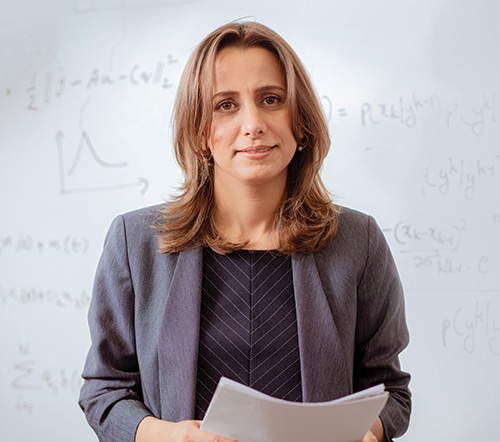 An assistant professor from the University of Houston's Cullen College of Engineering was selected by the New York Academy of Science and the Japan Agency for Medical Research and Development for the 2020–2021 Interstellar Initiative, which addresses challenges in the area of health longevity.
The Interstellar Initiative recognizes the world's most promising Early Career Investigators and connects them with each other to develop an interdisciplinary solution to a major research question. This initiative brings together young stars of science with the senior researcher mentors to tackle the most critical medical challenges worldwide. 
Dr. Rose Faghih, an assistant professor in the Electrical and Computer Engineering Department and the director of the Computational Medicine Lab, was selected to participate. The first workshop took place virtually in September, with more planned for the future, pending the state of the ongoing pandemic.   
"I am very excited to work with clinicians and benefit from the guidance of senior mentors to address challenges related to healthy longevity," Faghih said.
The initiative's focus is on the topic of Health Longevity. According to a description from the initiative's website, there will be a focus on exploring molecular, cellular, genetic and physiological mechanisms of aging, and the relationship between aging and diseases such as cancers, neurodegenerative, cardiovascular, hormonal disorders and other chronic age-related conditions, with the ultimate goal of improving health span and preventing pathological aging.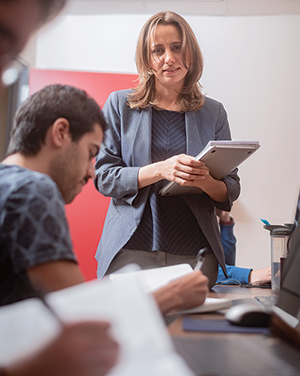 Sixty Early Career Investigators were chosen globally to take part in the initiative. The researchers come from four main backgrounds — clinical research, life science, physical science and technology. All participants must have earned their doctorate within the past 10 years, been engaged in active research for 10 years or less, and hold an independent, tenure-track or equivalent faculty position at a university, private research institution, academic medical center or national government laboratory. 
For the initiative, researchers are put into groups of three, with at least one of the researchers being Japanese. At the first session, the researchers collaborate and pick a project to pursue, with findings and work being shared at future sessions. 
Faghih said, "In this collaboration, my expertise in modeling physiological systems and designing decoders for uncovering hidden physiological states will enable interpreting physiological data to quantify effectiveness of interventions."      
Faghih's recent research work has focused on tracking the fear response from measuring sweat and heart rate via devices worn on the skin. In August 2020, the work of her lab was spotlighted by the Institute of Electrical and Electronics Engineers Xplore, and in June 2020, the MIT Technology Review also named her to its list of global Innovators Under 35 in the visionary category. Futuroprossimo, an online futurology magazine based in Italy, predicted three of the MIT Technology Review's 2020 Innovators Under 35 will revolutionize their respective fields and their innovation can lead to Nobel prizes — Faghih's research was listed as one of these three.