Six-Year Graduation Rate Soars Into Top 25% Nationwide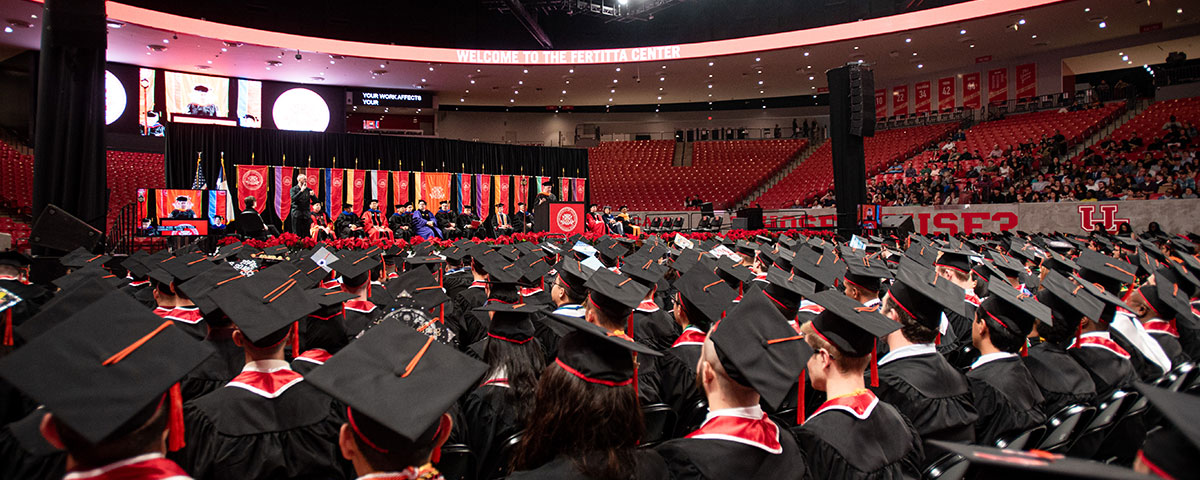 By Stephen Greenwell
The Cullen College of Engineering has set a record for its six-year graduation rate, hitting a mark of 71.4 percent for students that began in Fall 2014, according to latest information released by the department's Division of Undergraduate Programs and Student Success.
This is the fourth year in a row that the graduation rate has gone up, this time from 67 percent the previous year for students starting in Fall 2013. Dr. Fritz Claydon, the Director of the Division of Undergraduate Programs and Student Success, said the rate has increased from 43 percent for students starting in Fall 2010.
When it came to the factors behind the increased six-year graduation rate, Claydon noted that better matching admission standards to students' capability to complete the program, offering required courses two to three times a year, and using course grade indicators for curricula to warn and assist students with academic difficulties, were all major factors.
During the accreditation process, Claydon said the college's "robust, common first year experience that focused on problem solving" was "lauded by  the Accreditation Board for Engineering and Technology as a model for other engineering schools to follow."
According to national data from the American Society of Engineering Education's 2018 "Engineering by the Numbers" report, the graduation rate for all engineering programs is 60 percent, with the rate dropping to 50 percent for public schools. The current rate of 71.4 percent would put the University of Houston in the top 20 to 25 percent nationally for all schools.
Joseph W. Tedesco, Elizabeth D. Rockwell Dean of the UH Cullen College of Engineering, thanked the faculty and the student body for their hard work.
"The need for engineering graduates is greater now than it has ever been," he said. "The Cullen College of Engineering is proud to be doing its best to meet that need, by producing high-quality graduates ready to lead in professional and academic settings."
UH Provost Paula Myrick Short praised the college for its graduation rate.
"I am proud of the Cullen College of Engineering faculty and leadership for this outstanding trajectory of student success," Short said. "Engineering students are receiving a Tier One education and are graduating in greater numbers than ever, ready to move forward to successful careers and continued achievements as UH alumni."