Facing Off Against A Global Pandemic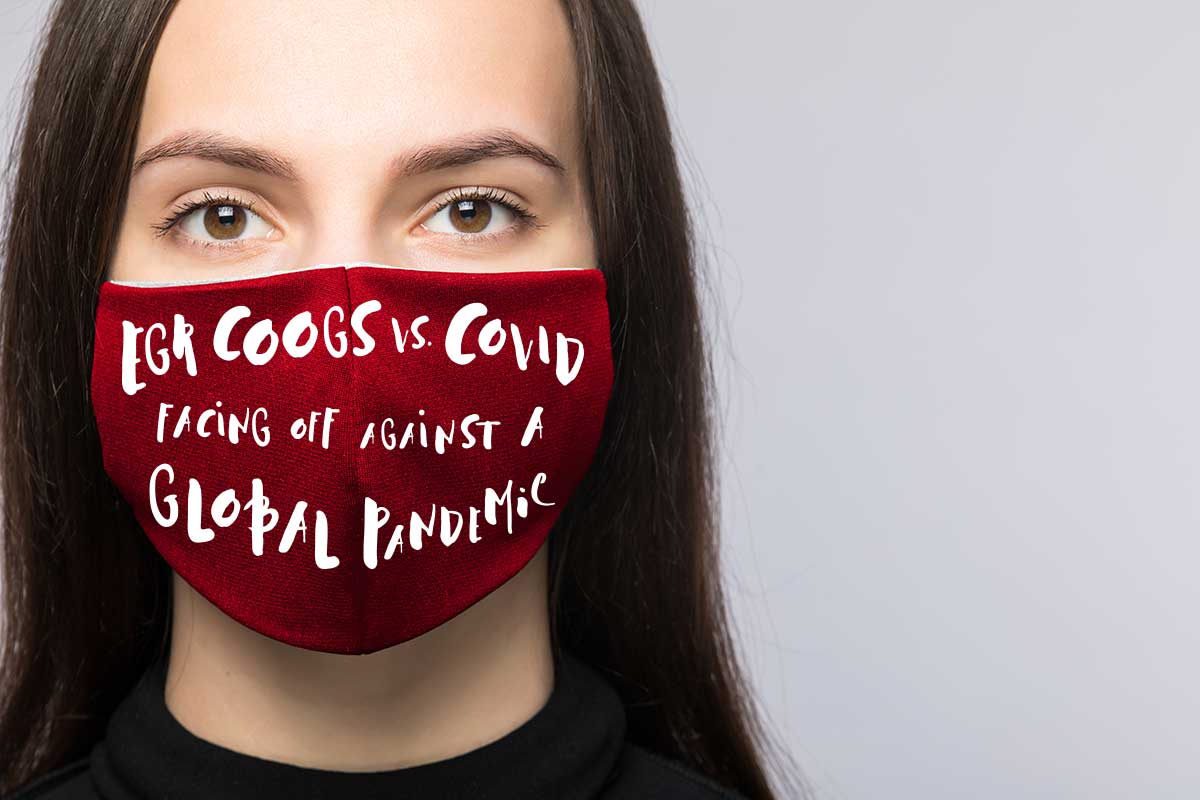 IN MID-MARCH, AS THE NOVEL CORONAVIRUS BEGAN TO RIP THROUGH HARRIS COUNTY, THE UNIVERSITY OF HOUSTON MADE AN UNPRECEDENTED MOVE TO TRANSITION ALL INSTRUCTION AND SERVICES ONLINE — A DIFFICULT BUT NECESSARY DECISION. DESPITE THE CHALLENGES IN NAVIGATING THIS NEW VIRTUAL WORLD, THE CULLEN COLLEGE IMPROVISED AND FOUND WAYS TO CONNECT AND CELEBRATE THE MILESTONES AND SUCCESSES OF ITS COMMUNITY. WE WERE FORCED TO CHANGE, AND WITH THAT WE HAVE LEARNED MANY IMPORTANT LESSONS ALONG THE WAY REGARDING OUR CAPACITY FOR RESILIENCE AND STRENGTH.
As the world continues its battle with SARS-CoV-2, much remains unknown about how life will continue to adapt as we learn to live with the virus. And one day, when the novel coronavirus is no longer a threat, all we will have left will be the lessons we learned and the stories we tell. Stories of how our students persevered, how our alumni supported the community, and the breakthroughs our researchers made. These stories of resilience, innovation and hope will tell others of our experiences and will hopefully help pave the way for a better future.