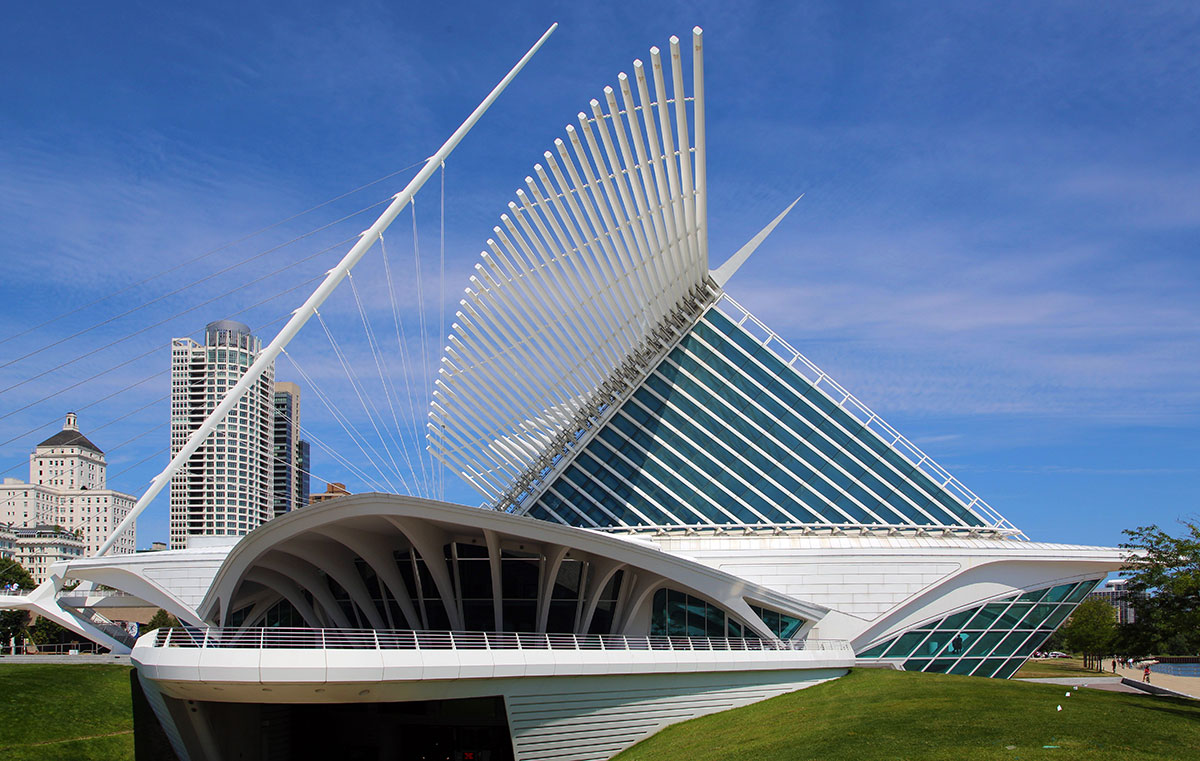 By John Lienhard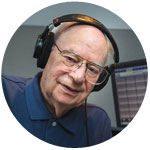 The first time I saw a winged building, it caught me with my guard down. It was the Burke Brise Soleil, mounted on the Quadracci Pavilion of the Milwaukee Art Museum. The whole structure rises in the summer morning sun, looking out over Lake Michigan. The wings unfold at 10:00 AM to admit natural light as visitors arrive. The wings foldin over the noon hour — then reopen. They close again for the night at 5:00 PM.
The term brise soleil refers to any structure meant to break up direct sunlight. But this one goes far, far beyond mere function. It marks the city of Milwaukee as surely as the Eifel Tower identifies Paris. The wings are immense — two meters wider than a Boeing 747's wingspan. Opening or closing, they stop us in our tracks. That terribly slow, majestic, inexorable motion leaves us all transfixed. 
This was the creation of Spanish architect Santiago Calatrava. He is famous for similar architectural bravura all over Europe and the Americas. He seldom repeats himself; yet he did create a second set of such wings in New York City. 
His New York structure sits at the base of the new World Trade Center. It covers a subway hub beneath the street. When I saw it, still being built, it was a lesson in structural engineering.The wings are terribly complex. Engineers had to levitate a vast lattice of huge moving weights into the sky. The wings on Milwaukee's Museum weigh 90 tons. It took serious foundation work to support them in the sandy soil below.  
We engineers instinctively ask if all this is folly or function. Well, it is functional. These lifelike buildings remind us that we are here to serve our world by enriching it with beauty — just as surely as we are here to serve a vast range of far more elemental needs.
View more photos at enginespics.smugmug.com