Alumni and Support & Giving
Endowment Established in Memory of Dr. Kamel Salama
By Stephen Greenwell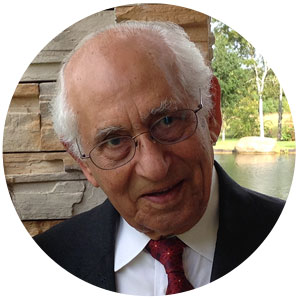 Gwen Salama, the wife of the late Dr. Kamel Salama — a professor at the University of Houston's Cullen College of Engineering and the director of the materials engineering program — said his charm and social nature were evident from their very first meeting, which was when she was having problems with her beat-up Volkswagen in November 1970.
"It was one of those strange cold fronts we had, and it was below freezing," she said. "He was a Good Samaritan. He came up behind me and said, 'Good morning,' and I turned around and said, 'What's good about it?' God bless him, he helped me push this car up and down this parking lot."
Gwen said a few days later, he took her out to dinner. It was the start of a 49-year relationship that produced two children, Joseph Salama and Emilie Hudson.
"He was smart, witty and a good conversationalist," she said. "He was just an impressive guy, and willing to do the work and be helpful. He had a generosity of spirit that just permeated every aspect of his life."
Gwen, Joseph and Emilie all said that Kamel's devotion to the university and especially to his graduate students drove the family's decision to establish the Dr. Kamel Salama Endowed College Professorship, after he passed in July 2019.
"For my entire life, U of H was so important to my dad, beyond being the place that he really established himself professionally," Joseph said. "He was sustained by the relationships he developed there over time with his colleagues and his students. When we were thinking of the best way to honor my dad's memory, the endowment seemed natural and kind of a no-brainer."
Emilie said, "I don't think there was ever a question about giving back to the university, it was just a matter of how to facilitate this vision he had … When we thought about who he was, he was a husband, he was a father, he was a scientist, he was a friend. The thing that made the most sense in terms of memorializing him was to help facilitate that vision and potential in others."
Kamel first joined the University of Houston as a visiting professor for a year in 1973, and served as an associate professor until 1978. At that point, he was promoted to a full professor and the director of the materials engineering program. He taught and led a research group at UH for more than 35 years.
Gwen said that when he joined the UH faculty, he was already an accomplished professional, but the university gave him a chance to lead his own research projects and to pursue his interests.
"The University of Houston enabled him to blossom as a researcher," Gwen said. "If he worked hard, he would get the grants, and the university supported him in all of his efforts … The university was a place where he could flourish. He had supportive deans and chairpersons, and colleagues and students."
Each family member noted that Kamel loved to spend time in the lab, and tried to encourage this in his graduate students as well.
"We would bring a Thanksgiving dinner to the lab for his students. Please note that it was in the lab because he wanted them to be in the lab," Gwen said, laughing.
Joseph and Emilie noted that their father brought them to the university and to his lab often, and also hosted students and professors at their home for dinner. As a result, it often felt like they had a large, extended family of big brothers and sisters.
"When I was young and my mom was studying for her master's degree, my dad would take my sister and I to work," Joseph said. "He'd take us to the lab, and we'd play with the punch card computers, and I can't imagine how many programs we messed up by sorting them the wrong way. He really wanted us to be around the academic environment there, and to understand the kind of research and how important it was to him. Because of those experiences growing up, that's why I'm in academics myself."
Dr. Venkat Selvamanickam is now the M.D. Anderson Chairman Professor of Mechanical Engineering at the University of Houston, but he started as one of Kamel's graduate students. He echoed the remarks from the Salama family with his own, noting that Kamel was tireless when it came to supporting his students.
"To me and all other students in the group, Kamel was really a great father figure," he said. "Our group was almost all international students, all of us far away from home, probably out of our home country for the very first time. It was very helpful to have our Ph.D. advisor really treating us like family."
Part of this was helping them acclimate to the United States, such as with everyday tasks like driving.
"When Kamel learned that I was looking to buy a car, he gave me his for just a dollar," Selvamanickam said. "And when I got into my first accident and was bothered by insurance issues, he comforted me. 'Don't worry Selva. All of us get into accidents once a year and have to deal with these problems.' Obviously, I did not know that was far from the truth, but at that time, that was exactly what was comforting to hear."
Dr. John Lienhard, now the M.D. Anderson Professor of Technology and Culture, Emeritus, was another one of Kamel's colleagues that stressed his giving nature. He and his wife Carol vacationed with Kamel and Gwen, and he said Kamel was an important part of welcoming him to the University of Houston.
"He was a good friend to Carol and me from our arrival at UH," Lienhard said. "He and Gwen put us up in their house while we awaited our moving van. Their many acts of kindness continued for 40 years."
When it came to his research and his work, Lienhard said his accomplishments were almost too numerous to list.
"He served as a sounding board when I had technical problems that overlapped his knowledge, and he had a talent for damping out friction," Lienhard said. "I just want to emphasize the essential goodness that marked all his dealings. His great love for Gwen, Joseph, and Emilie, his relations with his colleagues, his care for his students... We all miss Kamel Salama."
Emilie stressed that her father was always generous, social and intellectually curious.
"He was a very social animal," she said. "We always had people at the house. If it wasn't graduate students, it was colleagues. If it wasn't colleagues, it was friends. It wasn't altogether uncommon for my dad to call my mom at work and say, 'We'll be ten for dinner.' Whatever the conversation that was going on at the office with colleagues or visiting friends, the conversation couldn't end where it was, it had to continue."
Emilie said that she often carpooled with her father when she moved back to Houston — even though she had finished graduate school by that point. It was when she had her children, and her brother's family started as well, that Kamel finally spent less time around the office.
"He made it a point to be a part of their lives, and I think that speaks to how important family was to him," she said. "My two girls and my brother's boys, they have really distinct memories of their grandfather."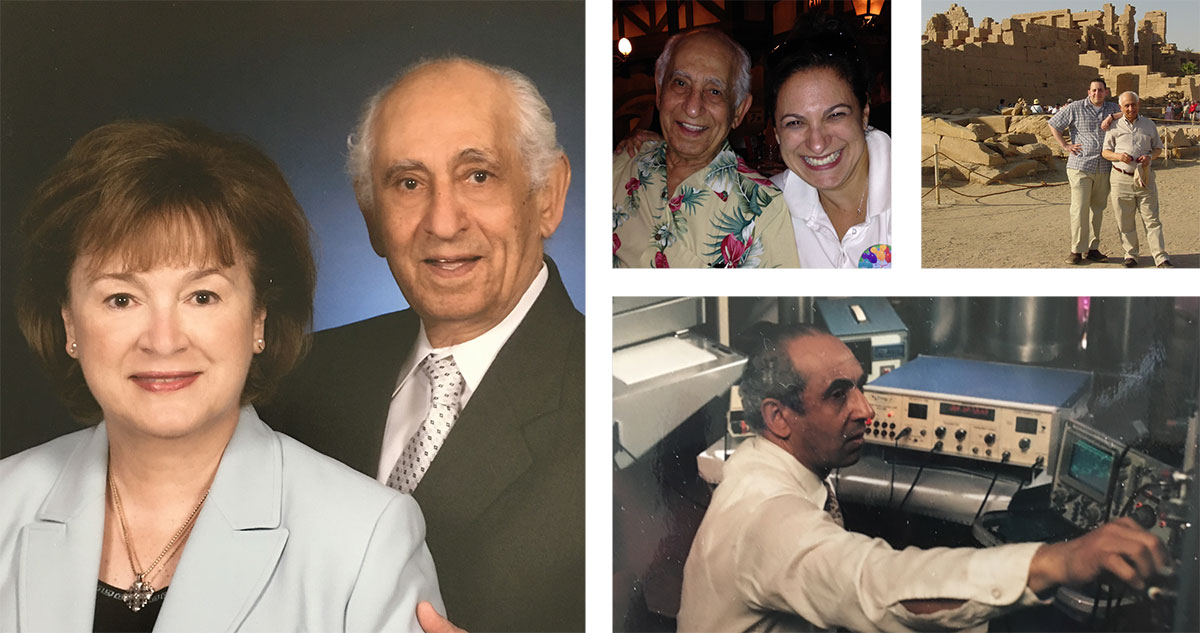 Images Courtesy of the Salama Family