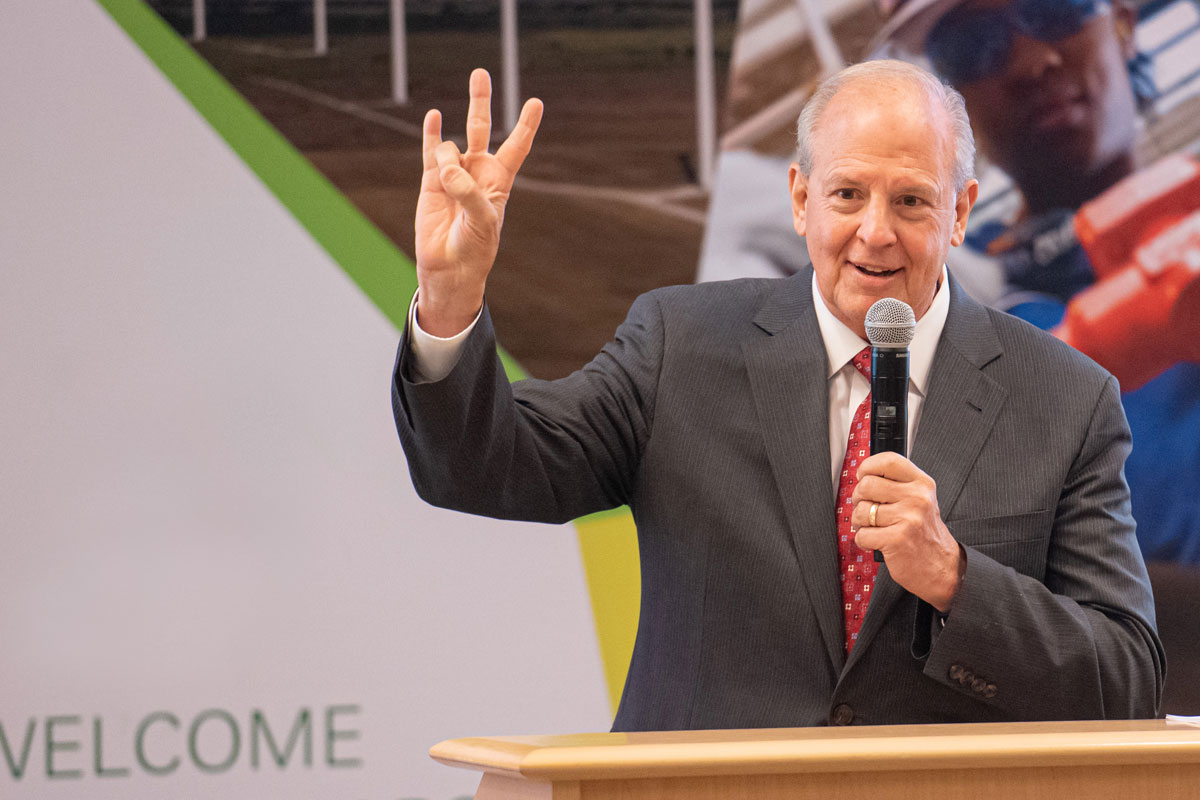 When I first accepted my tenure as dean of the UH Cullen College of Engineering 11 years ago, I was excited at the prospect of joining an institution with so much promise. UH Engineering had all the components of a great college — energetic students, remarkable faculty and an advantageous location in the heart of one of the most industrious and diverse cities in the nation. While we had great plans for the future, I had no idea just how far we would come and what new heights we would reach together.
Today the Cullen College is barely recognizable compared to a decade ago. Both our student body and faculty population have experienced explosive growth, all while maintaining our high standards and commitment to excellence. We have been granted numerous awards for our devotion to diversity, most recently from the American Society of Engineering Education, and our student success rate has reached a record high.
UH Engineering has entered a new era of engineering excellence.
However, our college is not one to settle, and there is still much work to be done. How can we keep growing? How can we keep making the greatest impact possible on Houston and the world beyond?
The answer to these questions lies in two important new initiatives at UH Engineering, both of which are showing great promise.
First is our expansion into the West Houston area with the grand opening of the new UH at Katy facility. Under the leadership of Associate Dean, J.R. Rao, our presence in Katy serves as a model partnership between academia and industry. The city of Houston needs a homegrown workforce trained to take on the engineering jobs of the future while filling in the skills gaps of today, and we are the only college in the world with the expertise, resources and ingenuity to make it happen.
The second is the launch of our new Innovation & Entrepreneurship initiative. From smart cement to brain machine interface technology, UH Engineering is filled with examples of faculty and students making a difference in the world. Our vision is to support student success and nurture our culture of innovation and entrepreneurship, building on past successes and pushing into new frontiers. Now under the directorship of Haleh Ardebili, even more exciting ideas are being brought from the lab to the market.
We are building a culture of innovation, collaboration and entrepreneurship to help find solutions to the world's most pressing problems. We dare to pursue ambitious possibilities and engineer them into reality. I invite you to read on and see why we have been engineering excellence since 1941.
Warm regards,

Joseph W. Tedesco, Ph.D., P.E.
Elizabeth D. Rockwell Dean and Professor