Alumni and Support & Giving
Alumnus Creates Endowed Scholarship for UH Electrical and Computer Engineering Students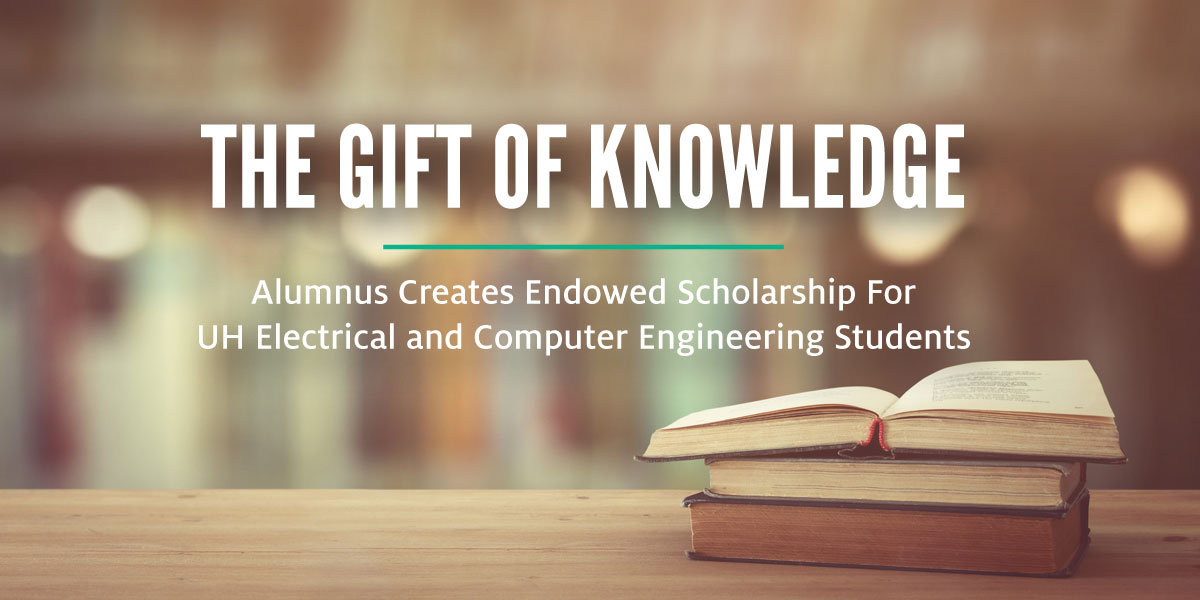 By Rashda Khan
Herbert David Hickman (BSEE '59) from Colorado gifted his home to the UH Cullen College of Engineering to establish an endowed scholarship, with preference for electrical and computer engineering students.
"Mr. Hickman was fond of his time at the University of Houston and felt that his engineering education provided him with a solid foundation for a successful career," said Russell Dunlavy, assistant vice president of University Development.
"His legacy will continue to live on through the students with the establishment of the Herbert D. and Suzanne C. Hickman Endowed Scholarship in electrical engineering," Dunlavy added. "Mr. Hickman chose to make this gift by leaving the university in his estate plans and we are extremely thankful for his generosity."
Originally from the Midwest, Hickman worked in the oil fields in Pampa, Texas, for Schlumberger when he decided to pursue a college degree to help advance his career. He landed a full-time position with Schlumberger in Houston and chose to attend evening classes at the Cullen College.
His wife, Suzanne, worked to help support Hickman's education. But he also won a scholarship from the Thomas and Richard Franklin Scholarship Fund, which was created by a generous bequest to UH. The couple appreciated the scholarship, and Hickman vowed to one day give back to UH in a similar way.
As a student, Hickman was very involved with the campus community and won the National Society of Professional Engineers (NSPE) Outstanding Student of the Year Award. During his last year as a student, Hickman won a scholarship sponsored by Western Electric.
After graduating with a bachelor's degree in electrical engineering in 1959, Hickman worked for Western Electric for 27 years. On retiring, Hickman and his wife moved to Colorado Springs, Colorado, where they had vacationed as children.
Hickman died at the age of 86 in 2017 and the gift received through his estate planning will be used to establish the Herbert D. and Suzanne C. Hickman Endowed Scholarship. The first awards are anticipated in 2020.
"Herbert Hickman's story and generosity is an important part of the UH story – helping working students achieve their dreams," said Badri Roysam, Hugh and Lillie Cranz Cullen University Professor and department chairman of electrical and computer engineering.
"His support will allow us to provide scholarships to well-deserving UH students studying electrical engineering, which is a vital profession to help the United States succeed in the competitive global environment of today and the future."