Klotz Family Establishes New Fellowship for Graduate Students

By Stephen Greenwell
For D. Wayne Klotz (MSCE '76), it wasn't a tough decision when it came to the specific resource he wanted a new Cullen College of Engineering fellowship to support. The 2018 recipient of The Outstanding Practitioner in Water Resources Engineering Award from the American Academy of Water Resources Engineers, he has devoted much of his career to providing the important resource.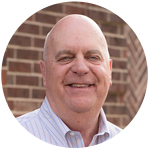 "I truly believe that as we go forward, the one thing that engineers do that is required for life, and not just for comfort, is water," he said. "This fellowship is designated for someone to study water resources. This fellowship is a commitment to education, it's a commitment to water in the future, and it's a commitment to UH." 
The Karen and Wayne Klotz Endowed Fellowship in Civil Engineering will help to fund the graduate studies of a Cullen College of Engineering graduate student, and reinforces a strong foundation of giving by the Klotz family. In 2018, Wayne and Karen — individually — and Klotz Associates — as a company — were recognized as Bridgebuilders. The Bridgebuilder Society represents the college's most generous donors, who have accumulated a lifetime of giving greater than $100,000.
Wayne and Karen met while he was an undergrad at Texas A&M, where he earned his bachelor's degree in civil engineering in 1974. She was a student at Baylor, and they met after Wayne's junior year.
"We were attending the same church that summer," Wayne said. "She was a student at Baylor at that time, so we burned up Highway 6 that senior year. I graduated in May 1974, and we got married in July. We're 47 years into our marriage now."
Wayne knew he wanted to continue his education, despite landing a job right out of college.
"Some part of me really wanted to pursue the master's degree. My job was in Houston, and as I looked around, my options were Houston or Houston," he said. "I say that with my tongue in my cheek, because at that time they were the only graduate program where you could do all of your classwork at night. I would work a full 40-hour week, then go to class at night, and I'd reserve the weekends for Karen. She was a good sport for two years." 
At the time, Wayne and Karen lived in the Greenway Plaza area, before it was significantly renovated. Karen was a secretary at the time, as the young couple saved for a house.
"I worked for a law firm that I could thankfully walk to, because we only had one car," she said. "That was a good experience for me though."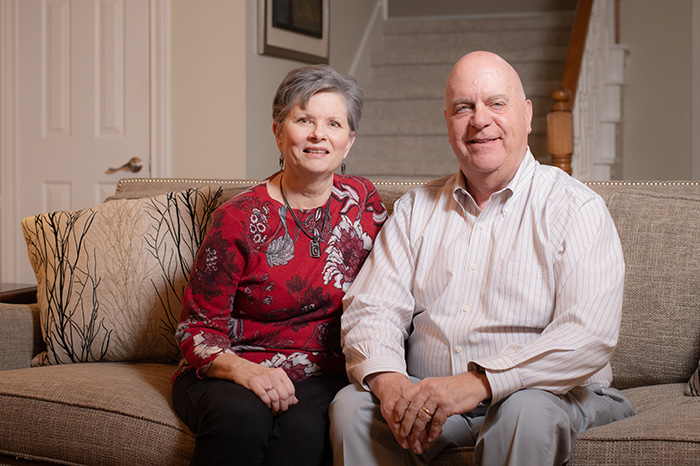 Founders of the The Karen and Wayne Klotz Endowed Fellowship in Civil Engineering
The Klotz family has given extensively to the university in the past, establishing a scholarship for an undergraduate student. A similar scholarship was also established at Texas A&M. But Wayne noted that establishing this fellowship was especially appealing because he received the benefit of a similar graduate-level fellowship when he was at UH, from the Texas chapter of the American Society of Civil Engineers.
"Back then, every dollar was helpful," he said. "When I was going to grad school, I was making an entry level salary, and I had a wife and an apartment and a car payment."
After earning his master's degree in civil engineering in 1976, Wayne continued to work as a professional engineer. He created his own firm, Klotz Associates, in 1985, and did his best to fight through an economic recession. While the United States was recovering from a recession by that year, the Houston metro area was hit by what the Federal Reserve Bank of Dallas would call a "speculative fever" in oil, real estate, savings and loans, and banking that would last from 1982 to 1990.
"Once we started the company, everything was on the line, and it was sink or swim," he said. "The reason that small businesses succeed is not because the people who start it are so focused on success. It's because there is at least one person there who says, 'I don't know what's going to happen, but we aren't going to fail.'" 
Karen said that during this time period, she was a new mother, but she wasn't worried. She noted that she and Wayne tended to complement each other.
"If Wayne isn't worried, then I'm not worried, and he hides it really well," she said. "Wayne is a great money manager, and I've learned to follow his lead on that. I think that we've made a good team throughout the years, and balance each other out."
Wayne said his firm "turned the corner" around 1987, and "never looked back" as it expanded in the ensuing decades. At its peak, the firm employed about 175 people.
"At any given time, I told them we weren't aspiring to be the biggest company, but we do want to be the best company," he said.
As the company flourished, so did the Klotz family. Wayne and Karen have four children — Kaytie, David, Brad and Valerie — and eight grandchildren. There are also Cougar bloodlines throughout the family. Wayne's mother, Dorothy, attended UH for nursing in the 1940s, and David graduated from the Clear Lake campus with a degree in graphic design.
Wayne served as president of Klotz Associates until his retirement in 2017, and now serves as president of Klotz Strategies, a consulting service. Even when he was working though, Wayne attempted to give back when appropriate, as his firm did many projects for the general public, and he frequently volunteered for professional organizations.
Wayne was on the Public Works transition teams for two Houston mayors, and served for 12 years on the Board of Harris Galveston Subsidence District as a County Judge appointee. He currently serves as the President of the Board of the Coastal Water Authority, a position he has held for 11 years. He also served on the Community Resilience Task Force for the Department of Homeland Security. Wayne is a founder of the Transportation Advocacy Group — Houston Region and served on the board for five years.
In addition to being a longtime member of the organization, Wayne also served as the national president of the American Society of Civil Engineers in 2009, which has more than 150,000 members. He led ASCE efforts to co-found the Institute for Sustainable Infrastructure, and served as the national chairman of that organization in 2013. In 2011, he was named the Texas Engineer of the Year, as well as the Houston Engineer of the Year.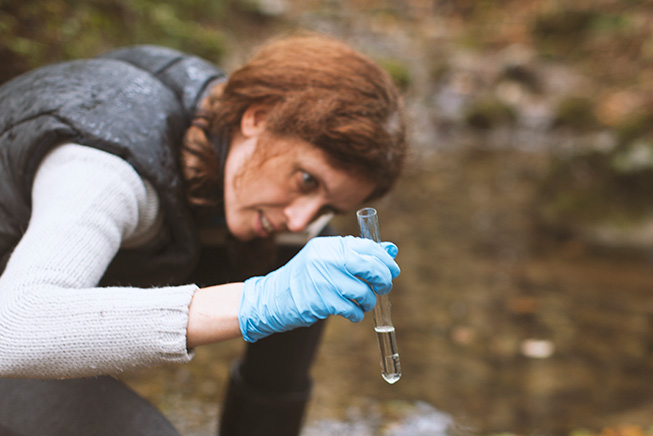 This new fellowship is designated for a graduate to study water resources.
Some specific contributions he has made to the university include the Klotz Associates Endowed Scholarship in Civil Engineering (sponsored by the company); being named a Distinguished Engineering Alumni and to the Academy of Distinguished Civil & Environmental Engineers; serving on both the Civil Engineering Advisory Board and Engineering Leadership Board; and making class presentations for many years, as well as serving as a Fall 2018 commencement speaker.
Although Wayne kept busy with the work of his firm and his involvement in a slew of different professional organizations, he and Karen have also been active members of the Tallowood Baptist Church for the past 40 years.
"Being involved in our church keeps our eyes on the right things," Karen said. "God comes first in our life, and everything flows from that."
 When it came to his professional career, Wayne always made sure he had time to give to the church or to his family, which he tried to stress to his employees as well.
"I used to tell guys, 'Consulting engineering will take as much time as you give it. Don't ever sacrifice your family on the altar of your business.' I've seen dozens of guys do that, and ultimately, they're unhappy people."