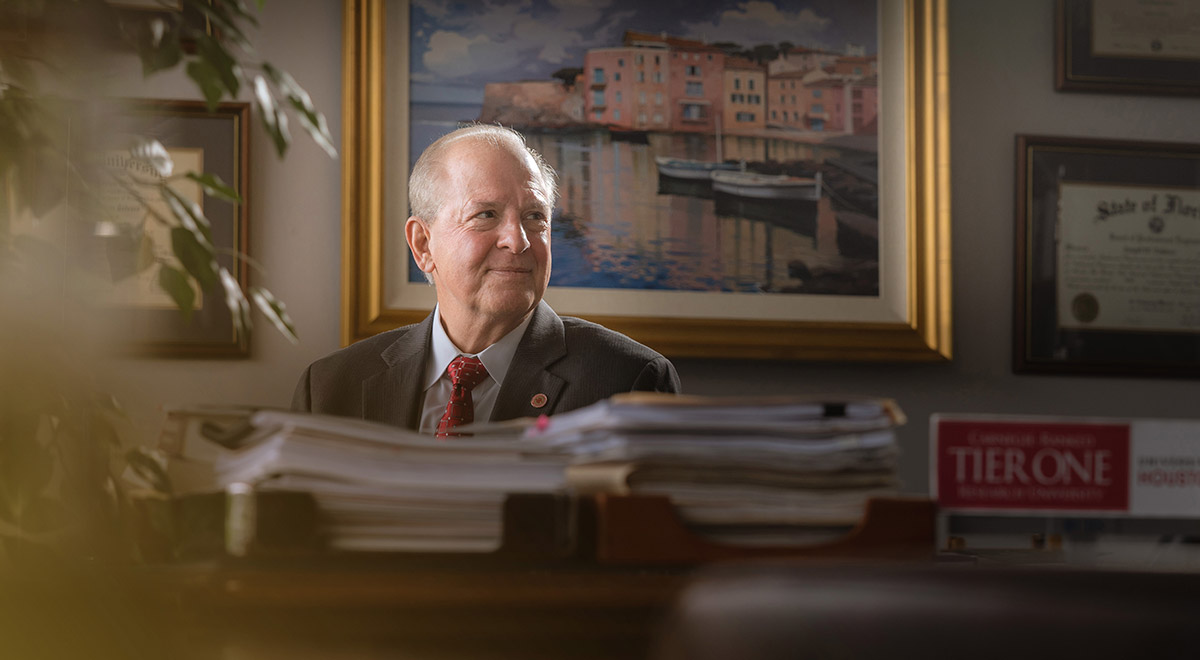 Whether it is plans for city renovations or models for a new prosthetic, it all starts with a blueprint. While they are called by many different names today, drafts, sketches, designs, etc., all engineers know and appreciate the value of a blueprint. They serve as a starting point, daring dreams and ambition put to paper. They are also a guide, a map leading us from start to finish. And after the project is complete, they serve as a memory, to either replicate or improve upon. 
The most important part of the blueprint is debatable, but we can all agree that while invaluable, they would be nothing without the  great ideas behind them. This is why here at the Cullen College, we first and foremost train our students to be visionaries who seek to solve the world's greatest challenges. It is what drove us to join the National Academy of Engineers Grand Challenges Scholars Program, wherein students can conduct cross-disciplinary projects and pursue groundbreaking research opportunities.
But vision alone isn't enough. Good design is made with the user in mind, and if the blueprint does not address these needs, the product is ultimately rendered useless. However, when coupled with humanitarian efforts, tailored to meet individual needs, the results have the potential to be astounding.   
Changing the world for the better is a daunting task, but we are already working to make that lofty goal a reality. In this issue of Parameters, we tell the stories of several students who have set out to transform our world through the implementation of their designs. We see an ex-Marine who is improving lives based off his own rehabilitation experiences, students testing healthcare deliveries via drone and a student organization providing a sense of normalcy for a motor-impaired child. Each of these efforts balances precise engineering and mindful design to reach a common goal. Whether it's helping one life, or thousands, the end result is the same. Good, thoughtful design has the potential to make our world a better, more accessible place. 
But the work is never done — we must always strive to do better. There is always room for improvement, and societal needs are constantly evolving. As engineers, we will be there to answer that call, with curiosity, empathy and of course, ambition. 
I hope you enjoy reading through these stories and find the exciting potential in them, as I did. The Cullen College will continue to foster our world's most brilliant minds, and in turn, help leave behind thoughtful, inspiring blueprints for many years to come. 
Warm regards,

Joseph W. Tedesco, Ph.D., P.E.
Elizabeth D. Rockwell Dean and Professor