Pradeep Sharma Named Editor-In-Chief of ASME Journal of Applied Mechanics
Press release courtesy of the American Society of Mechanics Engineers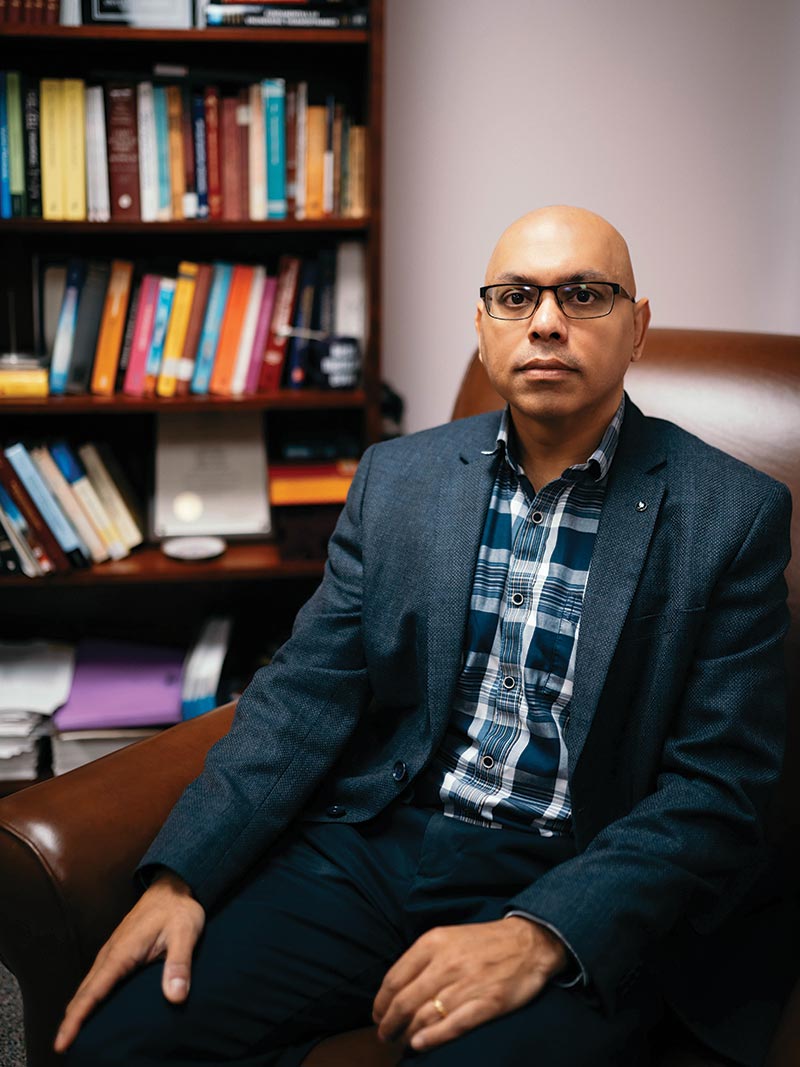 Pradeep Sharma — Hugh Roy and Lillie Cranz Cullen Distinguished University Professor and Chair of the Department of Mechanical Engineering
The American Society of Mechanics Engineers (ASME) announced that Professor Pradeep Sharma has taken over as the eighth editor-in-chief of one of its flagship journals, Journal of Applied Mechanics. The journal, as part of its raison d'être, "serves as a vehicle for the communication of original research results of permanent interest in all branches of mechanics." The journal was established in 1933 and is not only one of the oldest ASME journals but also one of the first journals dedicated to the broad field of mechanics thus playing a pivotal role in shaping this research field. Subject matter ranges from biomechanics, mechanical and fracture behavior of solids, thermodynamics and waves to nanomechanics, among others.
"I am honored to have this opportunity to serve my community. Some of the most pioneering work in the field of mechanics has appeared in Journal of Applied Mechanics", said Sharma. "I am excited about implementing several new ideas to enable this journal to become the first choice for the next-generation scientists working in the area of mechanics."
Pradeep Sharma is the Hugh Roy and Lillie Cranz Cullen Distinguished University Professor and Chair of the Department of Mechanical Engineering at the Cullen College of Engineering. Sharma's research focuses in the areas of solid mechanics, theoretical and computational materials science and biophysics. Sharma is the recipient of numerous awards such as the Guggenheim Fellowship, Charles Russ Richards medal from the ASME, and the James R. Rice medal from the Society of Engineering Science. He is also a member of the National Academy of Engineering.