Four students take third place in Battle of the Classes Competition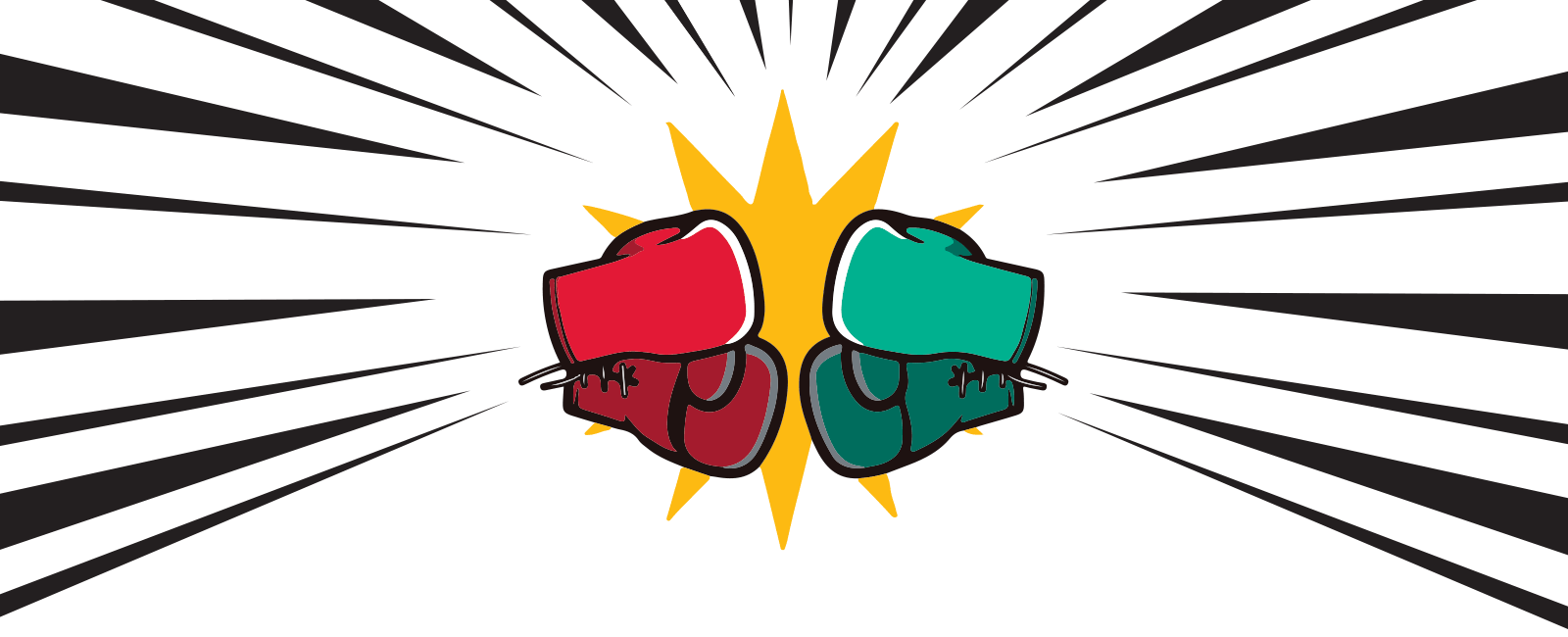 By Stephen Greenwell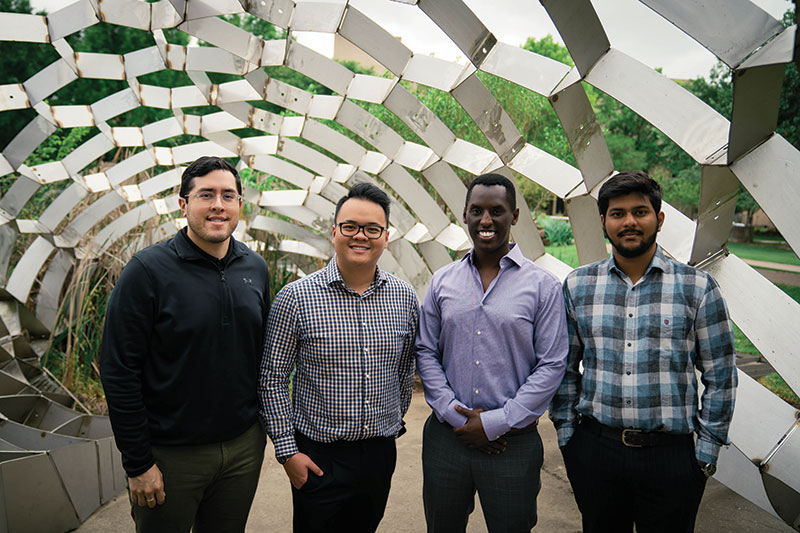 Danny Guevara, Quang Vo, Denis Nyarwaya and Abdur Rahman Abdul Kalam
A group of Cullen College of Engineering students has taken home a third place finish in the Third Annual Battle of the Classes, an entrepreneurship contest held by the Cyvia and Melvyn Wolff Center for Entrepreneurship at the Bauer College of Business.
Quang Vo, Danny Guevara, Miguel Arias, Abdur Rahman Abdul Kalam and Denis Nyarwaya competed as a team for the event, as an extension of a class they were taking with Daniel Burleson, Ph.D., Instructional Associate Professor. That course was MECE 5397, "Advance Engineering Innovation & Entrepreneurship."
Vo described how the group's effort began.
"It started for a class project that Dr. Burleson assigned us, and he wanted us to think about innovation, and to come up with something new," Vo said. "That assignment was similar to something already started the school by the Wolff Center for Entrepreneurship, so we entered in the Battle of the Classes."
As part of that competition, the group first had to complete an application with their idea, as well as record a pitch to be reviewed by the selection committee. Ten groups were picked to compete, with the engineering group finishing in third place.
The group's idea centered around ocean pollution, and examining how companies currently pick up trash.
"The method they currently use is predicting the ocean currents," Vo said. "It's kind of like predicting a storm, and where the ocean current is shifting and moving. That data is used to predict trash in a particular area. But you know, the ocean is huge, your prediction can only be right to a certain point. There could be trips that the company would go out to a certain spot, but nothing is there because the current shifted somewhere else."
Vo's group proposed using unmanned aerial vehicles (UAV), or drones, with machine learning as well as light detection and ranging (LIDAR) technology, to allow for more efficient route planning and identifying trash locations in the ocean.
"Our idea is to be able to provide a service to those ocean-cleaning companies, and utilizing UAV drones with the LIDAR technology and machine learning," he said. "We could send the drones out in the oceans, and taking pictures and collecting all the data from a particular area, we could identify floating tracks, accurately predict the trash populations and send the results to the trash cleanup company. They could see, 'Oh, this area is highly infected with trash and per trip, we could clean how many tons of trash?' And that would make the effort worth it."
Vo is currently studying for his Master's degree in Mechanical Engineering, after earning his undergraduate degree in December 2021. He said the team featured a mix of graduate and undergraduate students.
"We structured our team based on personal preference," he said. "Whenever we looked at our project together, we would try to find which team member wanted to do which part. I liked doing the business side, so I focused on that, but other team members like focusing on the technology, or looking at the market and what was valuable there."
Ideally, Vo said he would like to one day start a company, so he found Burleson's class and the entrepreneurship competition especially valuable.
"I think it's a great class," he said, adding that it provided a look at all of the aspects of a company, as opposed to a more focused, singular view that you get by doing an internship.
"A lot of the times, I saw myself in my internship working on different pieces, like not knowing what the legal process is and why things work in certain ways. Taking this class, it really gives you that perspective. In the future, I'd like to make something on my own, and I think this class really helped me in that regard."
When it came to the results of this group project at the Battle of the Classes, Vo said the team was surprised and pleased with the results.
"We were really excited, and a little shocked and surprised," he said. "Our intention from the beginning was to submit for the first round, and we didn't think we would win that either."
When asked what grade they got for the project, Vo laughed and said, "We did get a 100 percent. I think we tried our best to work hard on it."