By Stephen Greenwell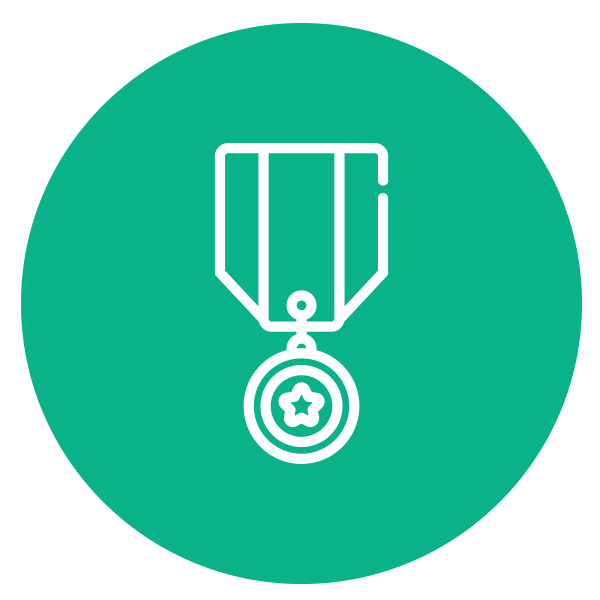 Juggling assignments and managing responsibilities isn't anything new for Jakob Lee, the Outstanding Junior at the Cullen College of Engineering for 2022–23. After all, you learn a thing or two about scheduling and personality management when you're running your own business.
Jakob Lee
After his freshman year in 2019–20, the Mechanical Engineering student became the owner and operator of Surfside Beach Lawn Service in July 2020. The business services more than 200 commercial and residential properties, and Lee manages three employees.
"Freshman year, I didn't have any source of income as a student, and I was struggling to pay for gas to get to and from campus, so I decided to get a summer job," Lee said. "I was cutting grass full time for a guy in his 60s who was basically ready to retire. Within three months of working for him, I was running everything. He came to me saying he wanted out."
Becoming a business owner in their late teens or early 20S would be intimidating to some. But Lee knew he had the work ethic and skills to not just take over the business, but to help it thrive.
"We wrote up a contract, and I purchased the company with a loan. Since then, I was able to expand the company to about 250 percent of what it was when I purchased it and paid back the loan while maintaining full-time enrollment. I think there's an obvious comparison between my dedication for school and work. I have never been one to half-ass anything, so when I took over the company I did it head on, while never sacrificing my grades in school."
He attributes the development of his work ethic to his experiences growing up.
"I think back to my weekends as a child. My stepdad would wake up early and we'd spend the entire day outside doing yard work," Lee said. "Taking the day off was never an option. Starting at about 15, my mother and stepdad both worked in offshore oil and would be gone for months at a time. I think because of this I've always had a very 'sink or swim' mentality."
With a parent offshore, it meant that Lee was asked to take care of more of the household chores than some of his peers, which he said made him mature fast. However, this in turn made him confident he could handle the workload of a business, and he's gotten more comfortable with three years under his belt.
"Learning to operate a business was extremely stressful, let alone while still in college. I finally feel as if the fruits of my hard work are finally in harvest as I get to relax and focus on school while my company supports all of my financial endeavors."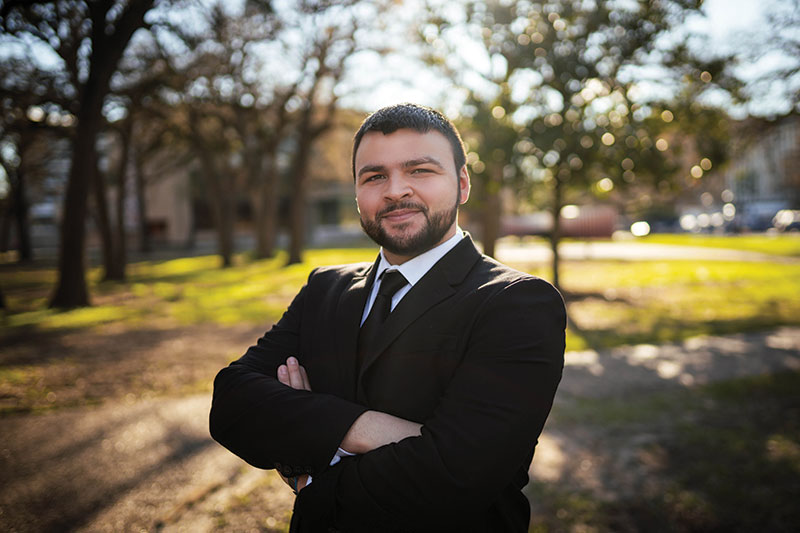 Jakob Lee
Lee hasn't just survived a challenging course load, he's thrived while completing it. He has been a member of the Dean's List for his entire time at UH, and attributed his success to his support network.
"I would like to shout out my wonderful girlfriend Grace for always supporting my decisions and growth, and my brother Jr. for convincing me to never give up on my company no matter how hard it got," he said. "My mother and step-dad helped me financially at the beginning of the company, and so did my grandmother when it came to the equipment."
Perhaps not so surprisingly, Lee has plans for his short and long-term futures, regardless of his age.
"I plan to graduate in 2024, and get an engineering job in Houston. As for the field, or job in mind, I am very open," he said. "My girlfriend is also a junior and Mechanical Engineering student at UH. Within the first five years after graduation, she and I plan to heavily invest our three incomes — from the landscaping business and our two engineering jobs — into commercial real estate. Ideally we'd like to be 100 percent financially free within 15 years of graduation through investments, so we can fulfill our dream to travel around the world full-time."