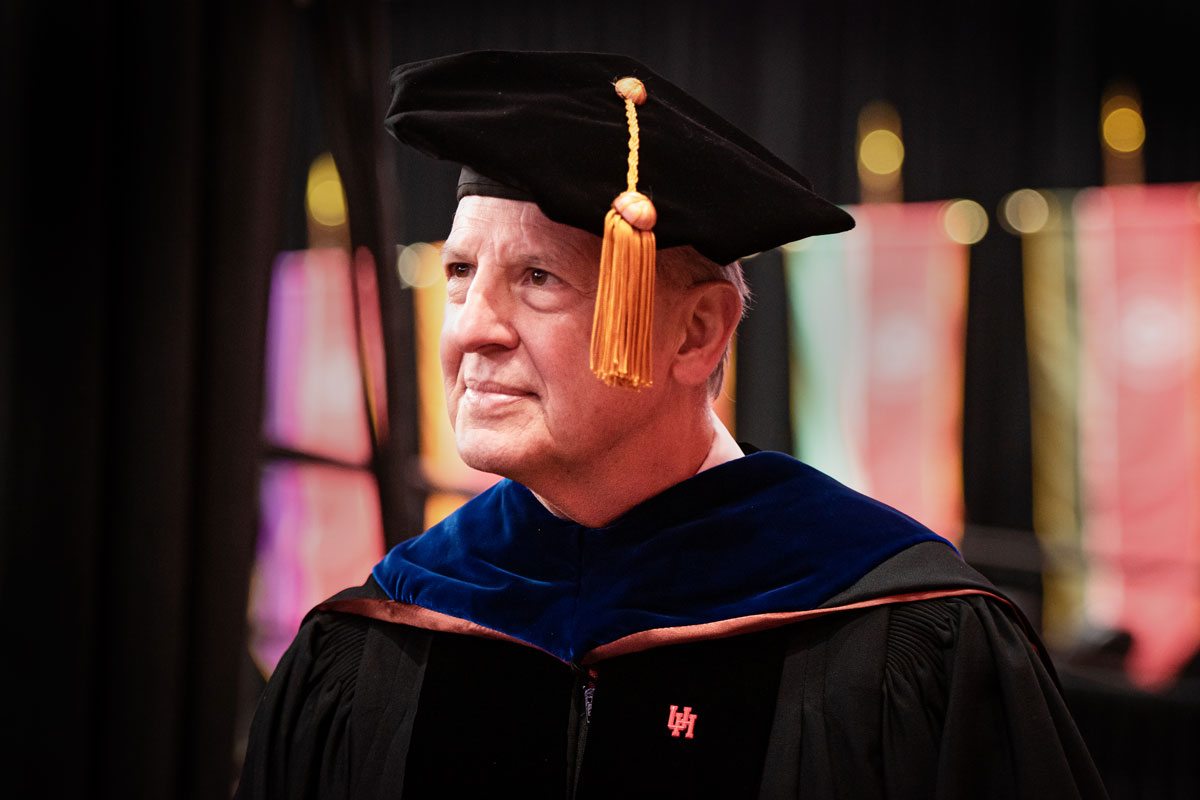 At the Cullen College of Engineering, we strive for excellence and innovation, and we have emerged as a leader in game-changing research and technology. With more than $34 million in research expenditures, the highest of any academic unit at the University of Houston, we have proven ourselves to be a force to be reckoned with. Every day, our faculty and students conduct important, impactful research for the real-world, be it providing green solutions for the US power grid or pursuing more effective cancer treatments.
It begins as an idea, the nagging persistence that things could be better. Perhaps you grew up without access to clean water or saw first-hand the devastation brought on by a natural disaster. That idea sparks a desire to change things for the better, and then the work begins. The solutions to these everyday problems brought forth in the lab are the foundation of change, and when industry puts our research in action, things get truly exciting. Working directly with industry partners in the energy, medical and technology fields gives us the opportunity to create lasting impacts on the community, from optimizing processes to improving quality of life.
These impacts are not merely a positive pay off. They are the very reason we conduct research in the first place. As engineers, shaping the world we live in is not only our privilege, it is our responsibility.
That passion for moving society forward is a driving force at the Cullen College. It is what pushes us to think bigger and set the bar so high. Take civil engineering senior, Faith Malton, for example. Born with one arm, Malton has faced many challenges in her everyday life. She reminds us that the small things we often take for granted can prove to be big challenges for others. But where some might see an obstacle, Malton sees an opportunity for improvement and reminds us that we can, and should, do better. Today she has turned her knack for innovating solutions and adapting the environment around her to using her lens to impact communities around the world. Her hope is to one day develop sustainable cities.
I encourage you all to ask questions and challenge the status quo. By asking questions, we introduce the need for change. Why are we doing things this way? How can we do better and improve? As engineers, researchers, workers and educators, we have the power to create lasting impacts and perhaps, if we are lucky, leave the world a better place than we found it.
Warm regards,

Joseph W. Tedesco, Ph.D., P.E.
Elizabeth D. Rockwell Dean and Professor