Faith Malton is [RE] Engineering a Better World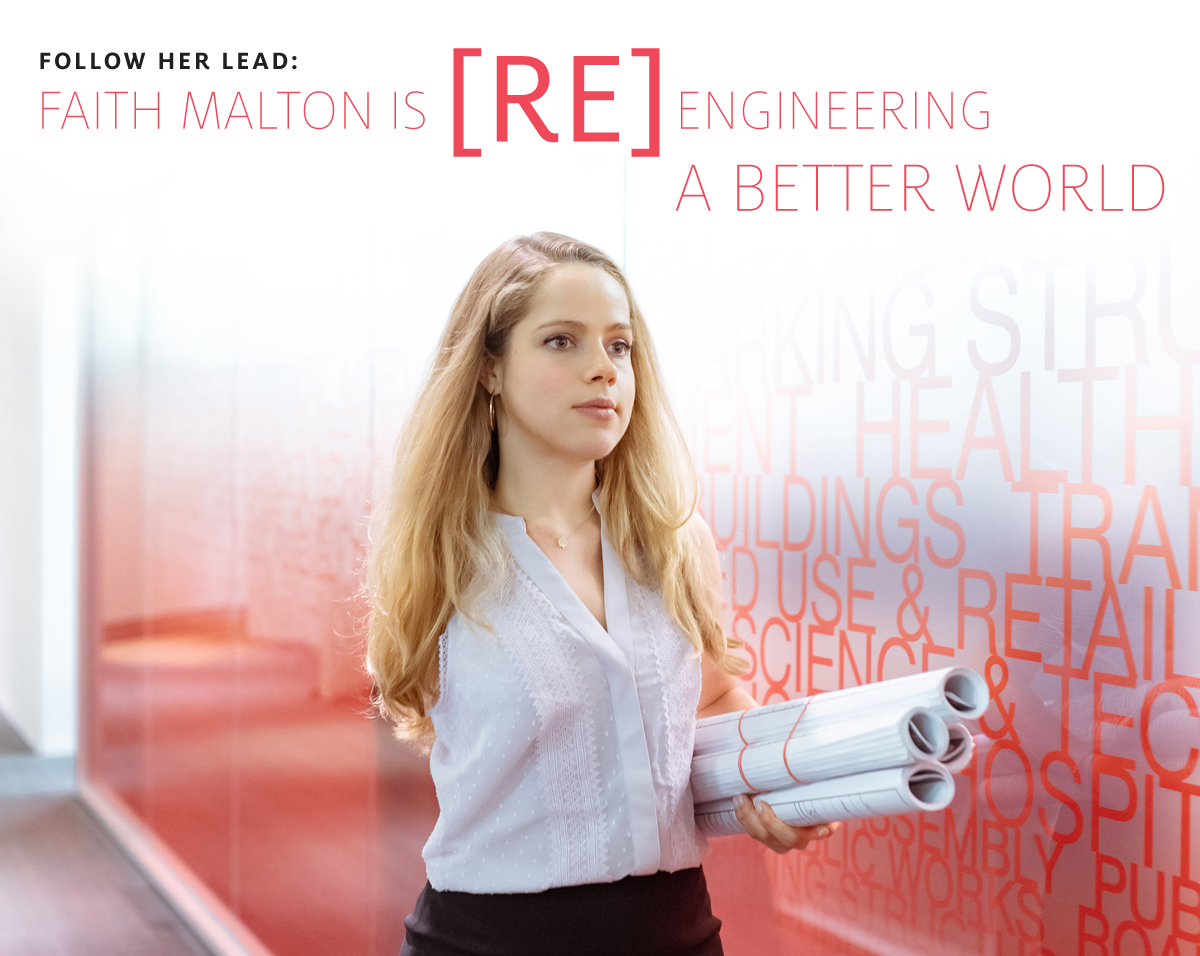 By Rashda Khan
Born missing her right arm, shoulder and collarbone, she can't use prostheses of any sort. Malton grew up problem-solving, innovating and adapting the environment around her – learning everything from tying her shoelaces to driving a car with one hand.
A senior at the UH Cullen College of Engineering, the 23-year-old Malton has accomplished an impressive and unusual array of feats, from rappelling down a 21-story building to launching a popular YouTube channel devoted to showing how she navigates the world with one arm.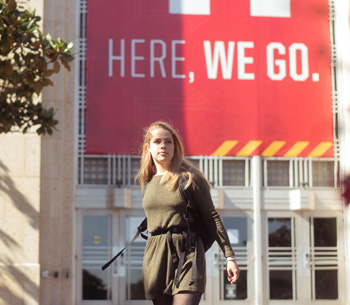 When Malton first mentioned engineering as a career, her mother, Melissa Edwards, was neither surprised nor worried. "I told her 'You're a natural-born engineer because you're always adjusting and making calculations'," Edwards said.
For instance, to go through a door Malton must think about the velocity and speed, how quickly the door will swing back, and her own responses. Should she jump through it? Prop it open? How would she carry groceries and other things inside?
"I knew you'd be fine because you think like an engineer all the time," Edwards said, looking at her daughter during the interview.
MALTON WILL GRADUATE IN MAY WITH A BACHELOR'S DEGREE IN CIVIL ENGINEERING AND A MINOR IN ENERGY AND SUSTAINABILITY.
In the Beginning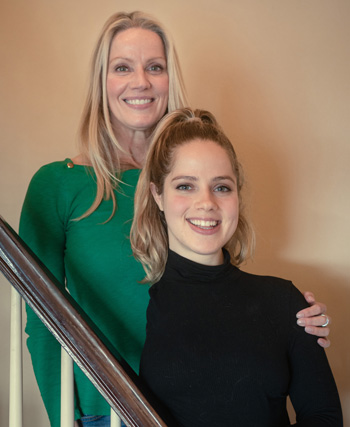 Her birth turned out to be a big surprise for many reasons. The pregnancy progressed normally and her parents expected a healthy baby boy.  Instead, Edwards found herself cradling a beautiful, one-armed baby girl.
"The doctors at the time told me 'She's only as handicapped as you make her,' and that was the advice that has followed me throughout her life," Edwards said. "I really tried to reinforce that having one arm was a fact. That's a fact, and there's nothing you can do about it, but what you can do is decide how you want to go through life having one arm."
But putting that philosophy into practice wasn't always easy. One time, Malton had dragged out a lot of toys and spent hours playing. At the end, tired, she asked for help picking them up.
When Edwards replied that she'd pulled all the toys out so she could also pick them up, Malton answered that she had only one arm.
Edwards stood firm and told her daughter to do the job in two trips if needed.
"There are many moments that were, and are, hard," Edwards said. "But I knew that through the struggle, she'd figure it out."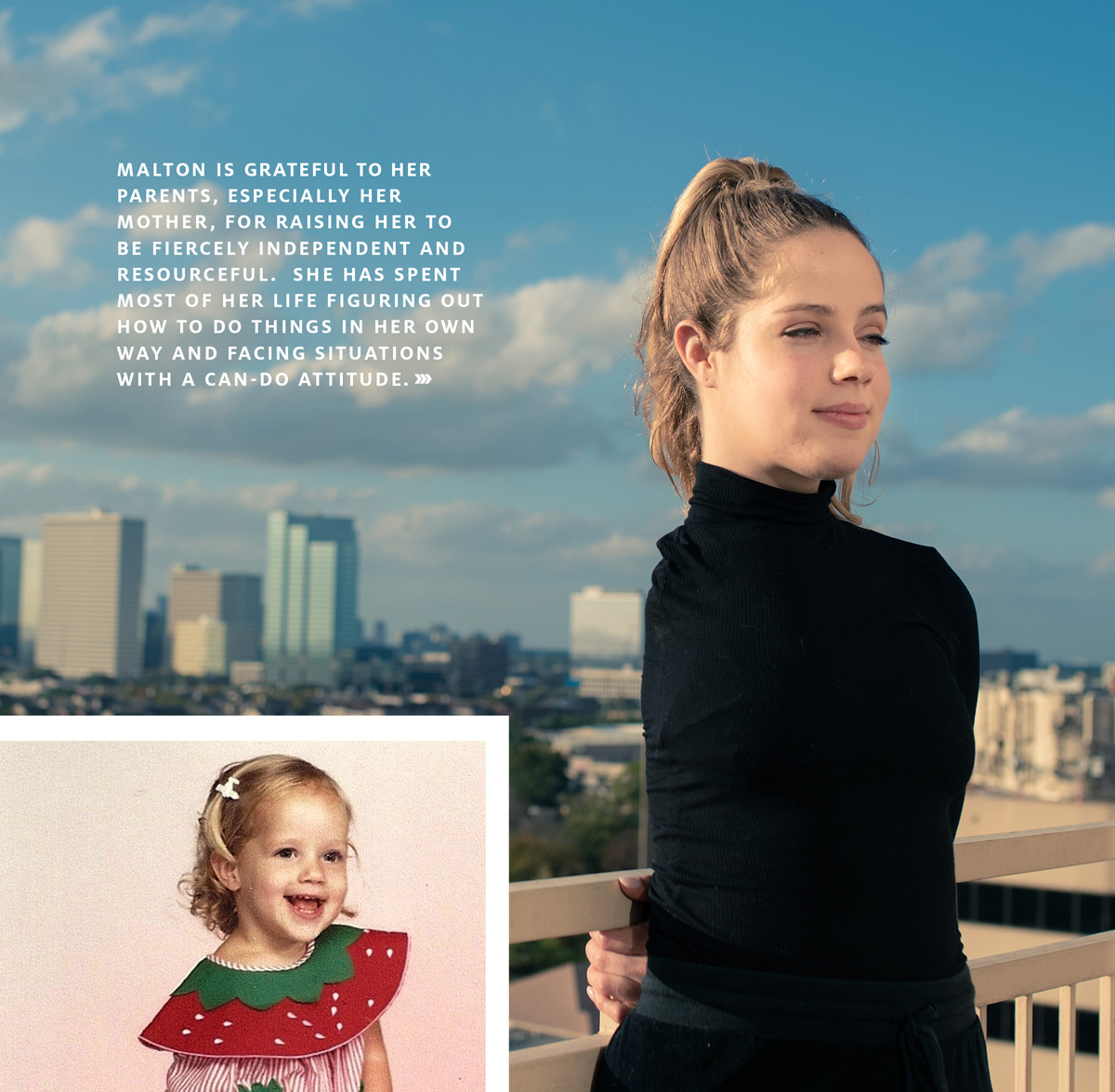 Leading a Daring Life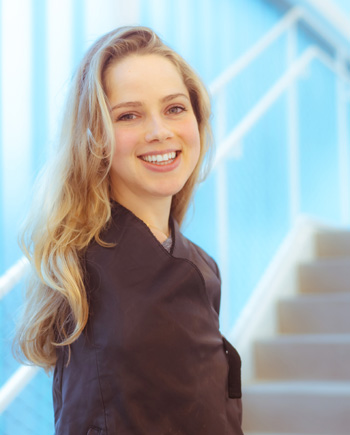 Malton first realized she was different when she encountered the monkey bars at a Montessori preschool. Her father noticed she wasn't her usual bubbly self at pickup. "When he asked me what was wrong, I very matter-of-factly told him I couldn't do the monkey bars."
Back then, she hadn't been able to figure out the mechanics of making the monkey bars possible. What momentum would be needed so she could swing, let go of one bar and grab the next lightning fast? But she didn't let that stop her from going forward and on to new adventures.
Malton has traveled around the world since she was 8, starting with her first solo trip to visit her father, who lived in Hawaii at the time. Since then, she's traveled to far-flung places including Iceland and India.
She spent one summer in Tanzania on a National Geographic trip focused on wildlife conservation. In 2017, she traveled to Peru to learn about water resource management and sustainable practices, leading to her capstone project on aquaponics and hydroponic indoor farming. The year before, Malton was in Antarctica studying climate change and global sustainability.
"EVERY TIME I TRAVELED, I LEARNED SOMETHING ABOUT MYSELF, HUMANITY OR OUR PLACE IN THE UNIVERSE," SHE SAID. "I WAS AWAKENING WITH EVERY SINGLE TRIP THAT I TOOK."
When in Houston, Malton makes an effort to stay engaged and have new adventures. She volunteered with the Houston Museum of Natural Science and with the Houston Zoo for several years. At the zoo, she did everything from preparing food for the animals to taking care of rhinoceros, giraffes and ostriches.
In April 2019, Malton rappelled down 21 stories of the Hotel Alessandra in downtown Houston for a good cause. She was participating in Over the Edge, an annual fundraiser for Camp for All.
"It's an incredible organization. They believe in providing a barrier-free experience to all of their campers," she said. "Meaning that if you're in a wheelchair, if you have cerebral palsy or cancer, you can still do every camp activity without feeling 'Oh, I'm different, or there's something wrong with me.' That was a cause I could not pass up." Malton raised over $2,500 for Camp For All.
THE HARRIS COUNTY COMMISSIONERS COURT RECOGNIZED MALTON FOR HER EFFORTS.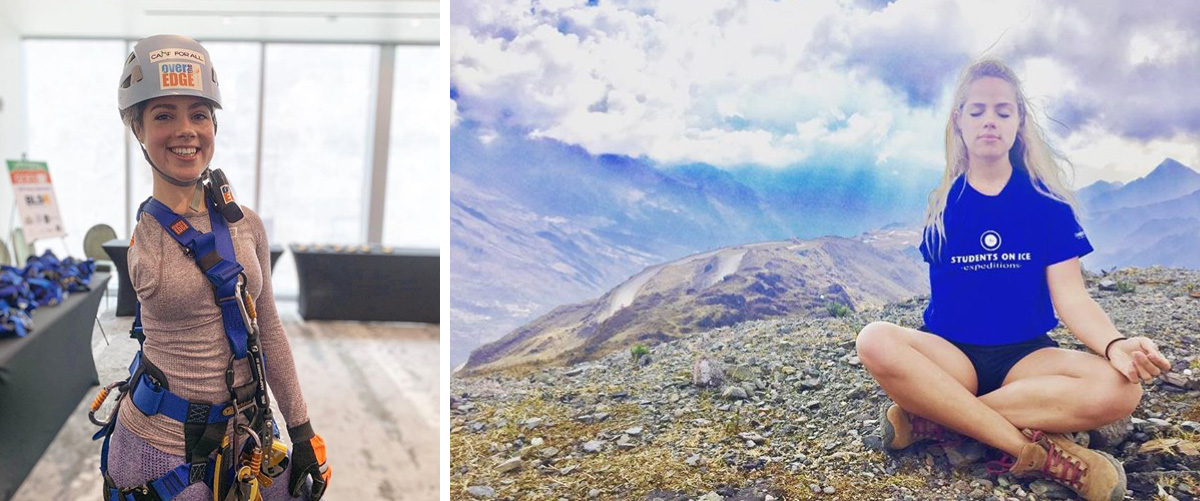 Following Her Passions & Starring in Her Own Story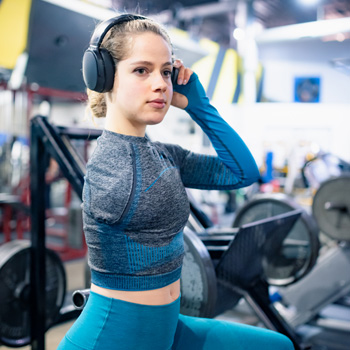 Malton's interest in civil engineering is rooted in biomimicry and biomimetics, which is the imitation of natural biological designs or processes in engineering, scientific invention and architecture. She was inspired by a TED talk by architect Michael Pawlyn titled "Using Nature's Genius in Architecture."
While Pawlyn focused on individual architectural projects, Malton was thinking bigger.
"I thought, why not design our cities how nature would?" she said. "If you think of a city, it's a system. And so is a rain forest. You have your producers, your decomposers, your consumers … an entire ecosystem that works together. So why don't we mimic that same systemic philosophy into our own societies?"
That was a turning point for Malton and led her to civil engineering.
"I FIND CIVIL ENGINEERING IS THE DISCIPLINE THAT BUILDS WORLDS. WE DO EVERYTHING FROM DESIGNING FREEWAYS TO SKYSCRAPERS, WE DESIGN CIVILIZATIONS," SHE SAID.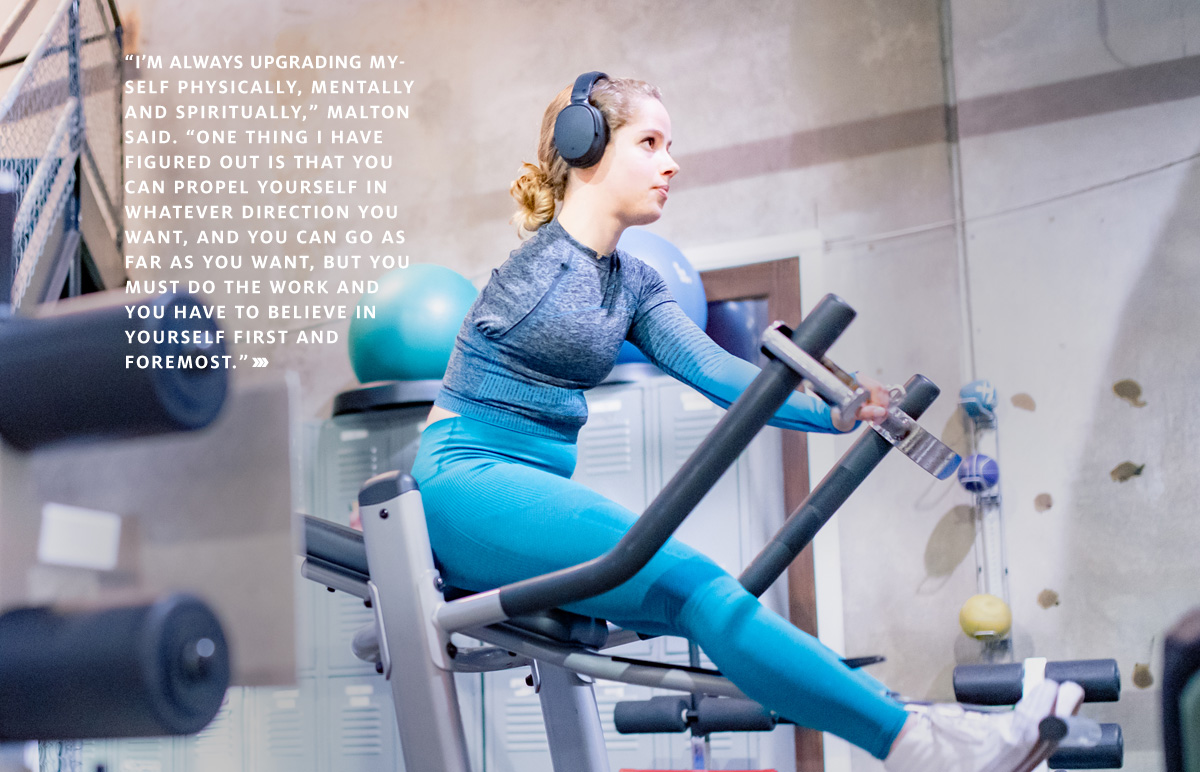 To complement her studies, Malton is getting work experience. She is an infrastructure intern at Walter P. Moore Associates Inc., a Houston-based international engineering firm focused on designing "solutions that are cost and resource efficient, forward-thinking and help support and shape communities." She said she chose to work there because of the company's motto "Driven by the Challenge", its forwarding-thinking approach to solving problems and its openness to innovation – all major themes in her life.
Previously, she interned at Zarinkelk Engineering Services Inc. and worked on projects involving the Texas Department of Transportation, the City of Houston and METRO.
Malton hopes to one day design sustainable cities that take into account the psychological and biological needs of human beings as well as their culture, and to develop an urban ecosystem in sync with the natural environment.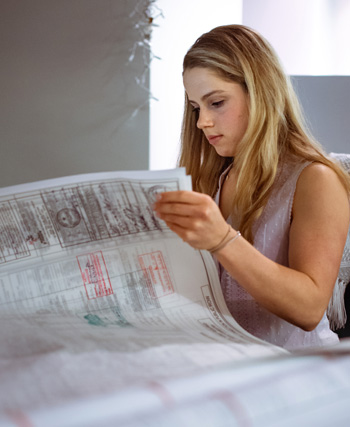 "There's a ton of work to be done in the developed world, but I think there's a great opportunity in developing nations because they're a blank slate in many areas and they rely heavily on local resources," she said. "My dream is to develop sustainable cities in these areas that not only serve community and environmental needs, but breathe life and inspiration into people to encourage them to leave the planet better than they found it."
Her other passion involves health, fitness and biohacking. She explains that biohacking essentially means maximizing human potential by tapping into biological and psychological systems using training, nutrition and other different ways to influence cellular and neurological activity.
"I'm always upgrading myself physically, mentally and spiritually," Malton said. "One thing I have figured out is that you can propel yourself in whatever direction you want, and you can go as far as you want, but you must do the work and you have to believe in yourself first and foremost."
Her goal is to be "the superhero of my own story, to be the role model I needed as a kid" in every way possible.
To that end, she has set up the OneArmWonder YouTube channel with videos that show how to accomplish different tasks one-handed, from tying shoelaces to working out with weights and machines at the gym. The channel is designed to provide inspiration, tutorials and tips for a healthy lifestyle, as it expands human consciousness at the macro level.
"I want the channel to exist for anyone who needs to hear my message," she said.
About one in four U.S. adults – 61 million Americans – live with a disability, according to the Centers for Disease Control and Prevention (CDC). Most people at some point in their lives will either have a disability or know someone with disabilities.
The response to the channel has been positive, with people thanking her for showing them how to do something because they recently broke an arm, or for sharing other useful pieces of information. "It's cool to be able to be productive in this way and help people I don't even know," Malton said.
For 2020, her goal is to enter her first bodybuilding competition with the WBFF (World Beauty Fitness and Fashion, Inc.) event.  She is competing to challenge conventional ideas of beauty, strength and body image, as well as challenging her own mental and physical limitations – ultimately showing people that barriers and obstacles can be overcome.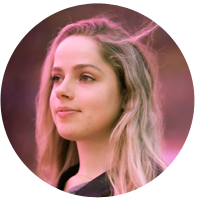 FAITH MALTON SHARES SOME ADVICE
My No. 1 advice to anybody is: Know thyself. I found that during my journey I often created my own suffering because I didn't know myself well enough. With knowing yourself, you can take better care of yourself and go after opportunities that truly bring you joy or satisfaction. Your body is the spaceship, you are the driver. Without knowledge of its mechanics, the driver cannot reasonably expect himself to get to his destination.
At the end of the day, you have to go to bed with yourself. And the resentment that you will ultimately build from repeatedly compromising yourself will ruin your life.