UH at Katy Grand Opening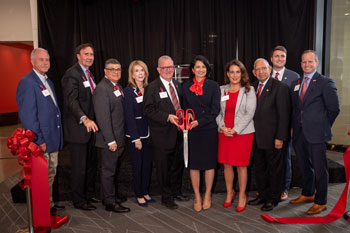 More than 150 guests joined officials last October from the University of Houston and the University of Houston-Victoria for the official ribbon cutting and grand opening of the Katy Academic Building. The new three-story, 80,000-square-foot building will be a shared space for the two sister institutions. The facility opened to students in August 2019. The University of Houston at Katy is currently offering engineering graduate and undergraduate programs, and will debut three new undergraduate degrees and an engineering academy in partnership with HCC in fall 2020.
Check out the photos here.
EAA Tailgates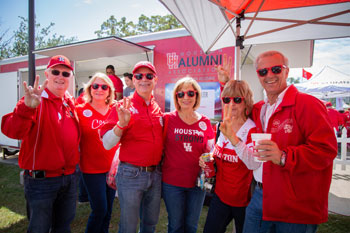 Every year, the Engineering Alumni Association (EAA) hosts a tailgating event before each UH football home game. Many Cougar engineers, faculty, staff and students came out to enjoy great food and drinks before the Coogs kicked off.
Follow the EAA and the Cullen College on social media for the latest updates on the 2020 lineup!
Check out the photos here.
2019 Rockwell Lecture Series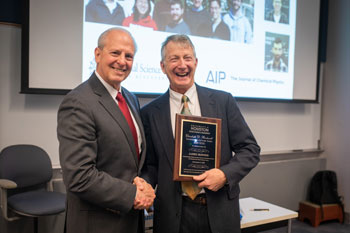 Each year the Cullen College hosts its prestigious Rockwell Lecture Series. Field experts from across the country are invited to speak on a variety of timely topics, from global warming to big data. Topics this year included kirigami-inspired metamaterials and cell biomechanics. The lecture series is named for Elizabeth D. Rockwell, a UH alumnae, industry expert and philanthropist who passed away in 2011.
Information for the Fall 2020 and Spring 2021 lineup will be announced in late summer. Check egr.uh.edu/events for details.
Association of Space Explorers Visits UH This Fall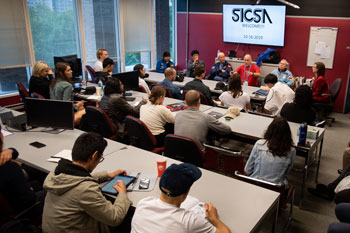 UH Cullen College of Engineering faculty and students celebrated the Association of Space Explorers (ASE) Symposium Community day on Wednesday, October 16. The day-long event featured discussions and class visits with astronauts, who shared their passions for space exploration, and described the opportunities and challenges of returning to the Moon and traveling on to Mars. The space explorers also participated in a STEM panel discussion led by Olga Bannova, director of the space architecture program at UH, and visited the Sasakawa International Center for Space Architecture (SICSA) department. The goal of this community event is to generate public awareness about human space exploration and to inspire students in STEM.
Check out the photos here.
To learn more about events and outreach at the Cullen College, visit www.egr.uh.edu/events or follow us on social media!
View more photos online at www.flickr.com/photos/cullencollege/albums.