College Names Outstanding Students for 2019-2020
By Rachel Knudsen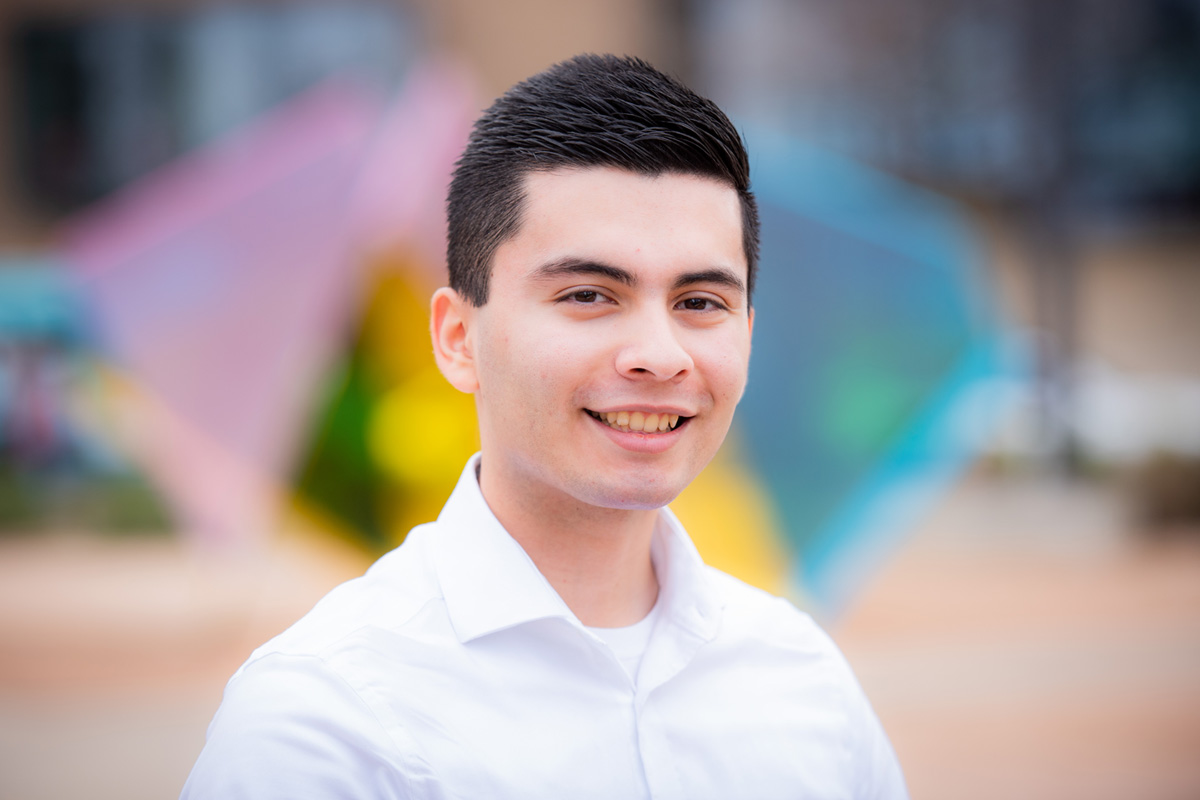 Outstanding Junior
Benjamin Diaz Villa
For Benjamin Diaz Villa, the decision to study engineering was a no-brainer. Born in Colombia, Diaz Villa moved to the United States with his family as a child. Not yet fluent in English, he was immediately drawn to math and science since both are universal languages.
As a teenager, Diaz Villa attended the Michael E. DeBakey High School for Health Professions, which is a Houston Independent School District total magnet school. His studies there affirmed his interests in engineering, and Diaz Villa joined the UH mechanical engineering department in 2017 as a freshman.
Since that time, Diaz Villa has interned at Technip FMC, worked as a research assistant in Dr. Ralph Metcalfe's computational fluid dynamics lab, and received numerous scholarships and awards, including an award for being an Outstanding Honors First-Year Student in 2018.
As for what comes next, Diaz Villa already has that figured out. He is making plans to pursue a Ph.D. in aerospace engineering after he graduates. 
Diaz Villa attributes his success to the support of his family, along with being well-rounded. He remarked that being involved in activities outside of his academics actually helped him with budgeting his time.   
"If you only have your classes and nothing else, you'll find that you are wasting so much of your free time on pointless things like playing on your phone or watching TV. But if you are involved in things outside of school, be it your church, a service project, or sports, you will feel more inclined to allocate your resources better and dedicate a certain amount of time for your studies," he said. But Diaz Villa cautions not to overdo it, remarking that work-life balance is very important.
In his spare time, Diaz Villa is very active in his church and participates in the musical ensemble, named M4Es (Music for Engineers) at the college. The group gives a public performance on campus at the end of each semester.
Diaz Villa also credits the support he has received from his professors. "The professors here are very open about what they do, their research, their industry connections. It makes being a student here a great experience."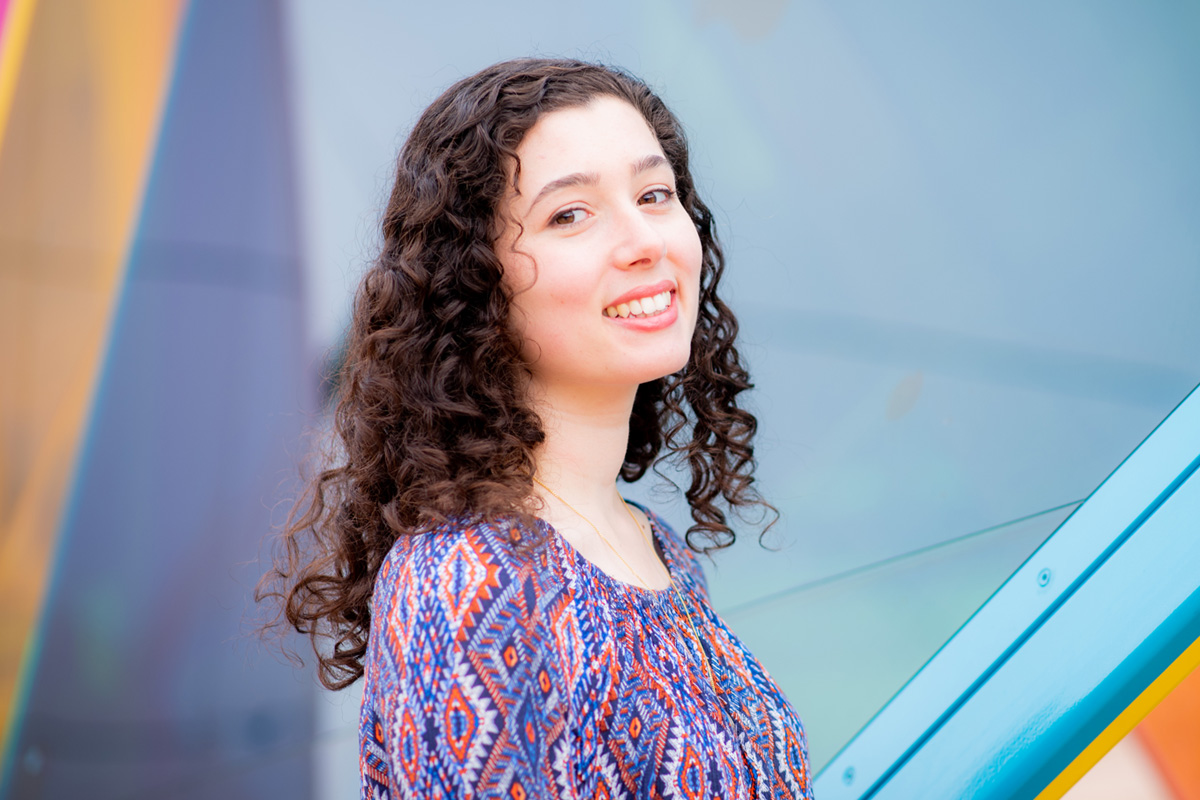 Outstanding Senior
Laura Malcotti-Sanchez
Being an outstanding student is familiar territory for Laura Malcotti-Sanchez. She was named the Outstanding Junior in 2019, and for good reason. She has an impressive list of accomplishments from her time at the Cullen College, ranging from interning at Hewlett Packard Enterprise (HPE) to serving as a mentor in both the American Society of Mechanical Engineers and the Society of Women Engineers (SWE) Pros Mentorship programs.
Malcotti-Sanchez describes her internship at HPE as a turning point in her academic career. Initially unsure of what role a mechanical engineer would play at HPE, the experience introduced her to the field of thermal engineering. "It turned out there was this huge world that I didn't even know about that's dedicated to keeping computers cool and from overheating. It's a huge challenge," she explained. "After I finish my bachelor's, I'm going to enter the accelerated master's program here with a focus on thermal engineering. That's where my passion is at right now."
In addition, Malcotti-Sanchez was selected to be the recipient of the Cynthia Oliver Coleman P.E. ('71) Rising Star Award. Malcotti-Sanchez received the award at the Women in Engineering Celebration. The opportunity to meet Coleman, for whom the award is named, was an exciting experience. Coleman, who is an active supporter and alumna of the Cullen College, serves as a sponsor of the SWE Mentorship program. "She's an inspiration. It's really great when alumni come to the college and give back."
When reflecting on her time at UH, Malcotti-Sanchez feels that the positive environment is what stands out from her experiences. "I originally chose to come to UH Engineering because I had this overwhelming feeling that everyone here genuinely wants you to be successful. I wanted to be in an environment like that." 
According to Malcotti-Sanchez, the support she has received from her professors has also been a huge perk. "The professors here are so compassionate, and they go out of their way to make sure you are successful," she explained. "The professors are hands down the best part of being a student here because they care. And that makes a huge difference."
When asked if she had any advice to give to other students, Malcotti-Sanchez had some wise words to share. "Pursue knowledge not for the sake of getting an 'A', but for the purpose of being a good engineer. Right now, there is no consequence if you mess up or do something wrong, so this is the time to try things and learn."