Engage in Engineering Education and Research Programs
The College routinely engages with industry partners as it addresses key challenges by conducting cutting-edge research. With research expenditures topping $34 million and increasing each year, the College continues to follow the tradition of excellence in spearheading research that has a real direct impact in the Houston region and beyond. Besides being advantageously located in the heart of oil and gas industry and near the largest medical center in the world in Houston, TX, the Technology Bridge campus is also home to some of Engineering's finest research laboratories, research centers and institutes, and industry consortia. The Katy campus located in Houston's Energy Corridor features state-of-the-art labs and studios and offers undergraduate, graduate and certificate programs for students and professionals.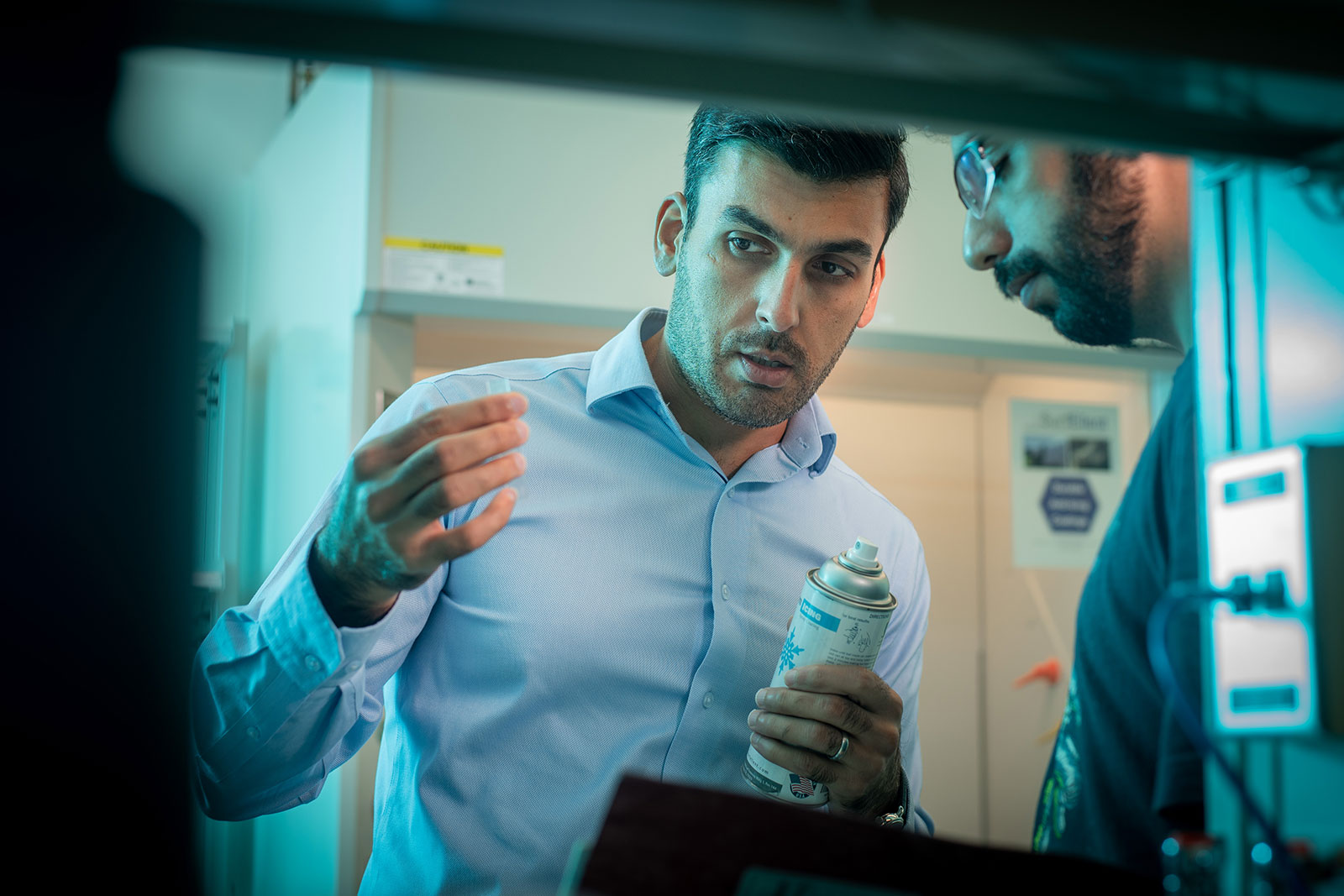 Visit our Research Frontiers and Engage in Enriching Opportunities with Our College
Click here to learn more about our research frontiers.
Participate in an Engineering Research Center or Consortium
Be a member of globally renowned Centers, Institutes, and Consortia that are part of our ecosystem. Learn more about these Centers, Institutes, and Consortia:
Sponsor or Name a Laboratory, Facility, Program, or Department
Leave your legacy as a transformational partner by naming a laboratory, facility, program, or department and by engaging with the research or academic enterprise within the named infrastructure. Contact us for more information
Become a Corporate Affiliate
Engage with our College at every level, in academics, research, and innovation and entrepreneurship by becoming a Corporate Affiliate. Contact us for more information.
Be a Lifelong Learner in Engineering Academies, Certificate Programs, and Online Learning
Sign up for one of our many programs or courses and maintain your personal or professional edge. Renew your skills and connect with other professionals. Learn more about these programs or courses:
Sponsor a Research Project with Faculty
Collaborate with faculty who are at the forefront of research and scholarship and help shape the future of technology, innovation and discovery by sponsoring a research project. Learn more about this opportunity:
Endow a Professorship
Name a professorship to recruiting chaired world-class faculty and signify your commitment to quality and excellence. Contact us to learn more about this opportunity.