Engage with a Coog Engineer
Our students are exceptionally well-qualified to address the challenges faced by industry. They are grounded in a dynamic education that begins with our First Year Experience Program and hands-on project-based learning. Our students participate in groundbreaking research with College faculty who promote a culture of innovation and entrepreneurship. In Spring 2020, the US News and World Report ranked our College #67 citing our industry-relevant programs, ethnically diverse student body, award-winning faculty and highly successful alumni. Join us as we train our students to become innovators and leaders of the future!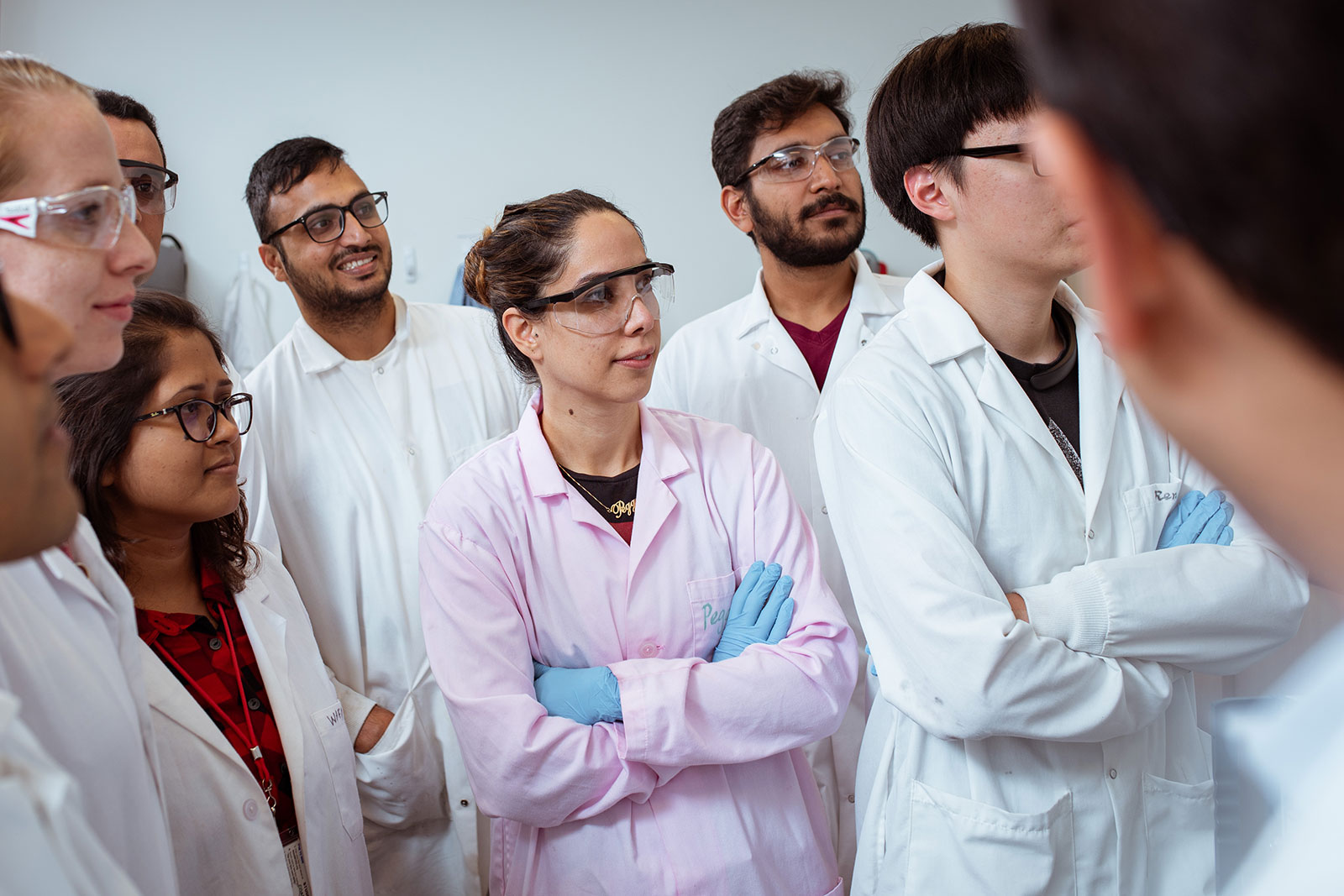 Support an Internship/Co-op
Fund and facilitate internship/co-op opportunities for our students and get access to our best and brightest students that fit your company needs.
Support a Scholarship
Provide scholarships to our students and promote a culture of giving back among our students and alumni.
Support a Design Challenge (for example, a design project or design competition)
The capstone design experience remains the flagship of an engineering education. Engage our students in the Engineering Student Innovation Design Experience (ESIDE) program with your challenge and prepare to be amazed with their energy and creativity.
Mentor a Startup
Lend your expertise and knowledge to mentor a student start-up or an innovative enterprise in our Engineering Program for Innovation and Entrepreneurship (EPIE).
Recruit Your Workforce
Join our family of industry partners that have access to our students and help shape their future careers and trajectories.
Partner with a Student Organization
Our professional and non-professional student organizations are reflections of who we are and what we aim to achieve. Catalyze societal relevance of engineering by supporting and engaging with our student organizations and their activities at the undergraduate and graduate levels.
Sponsor a Workshop
Support financially and/or participate in a workshop that provides education and tools/skills to train young professionals.