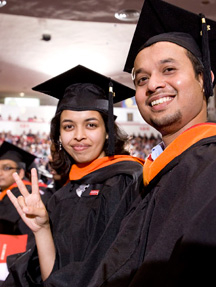 Fall 2020 Commencement Ceremony Webcast
Details coming soon. 
Commencement Webcast Archives
Archived videos from past commencement ceremonies are available here. They are also available on UH Commencement page.
*Viewing Requirements: You will need a broadband connection (either wired or wireless), and you may be prompted to download Microsoft Silverlight in order to view the video.