EAA honoring five at 2023 Awards Gala
The Engineering Alumni Association and the Cullen College of Engineering will celebrate five distinguished award winners at the 2023 Engineering Alumni Awards Gala.
This year's event will be held Thursday, June 8 in the Magnolia Ballroom of the Bayou City Event Center. For more information, and to purchase tickets or sponsorships, visit the event's website. This year's honorees are: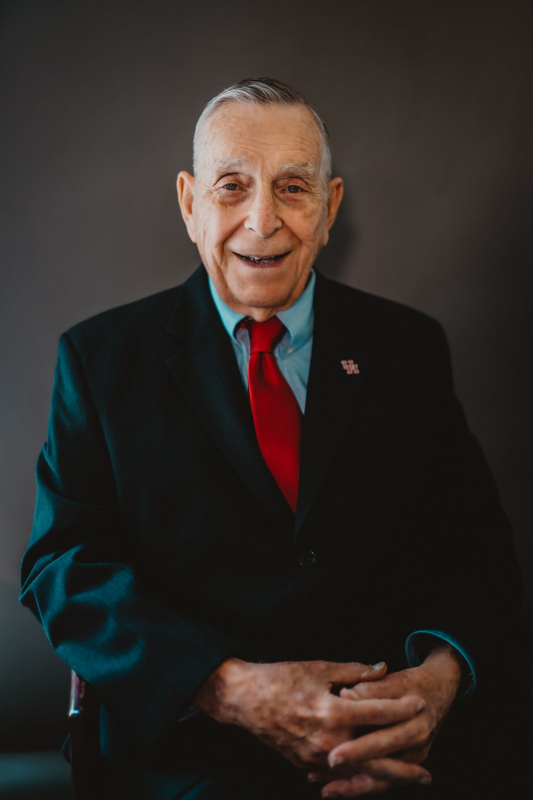 LIFETIME ACHIEVEMENT AWARD – Ronald Lohec (BSME '55), President (Retired), Global Reservoir Engineering, Inc.
Ronald Lohec received his B.S. in mechanical engineering from the University of Houston's Cullen College of Engineering in 1955. A U.S. Marine and Korean War veteran, he worked for Exxon Corporation, now ExxonMobil Corporation, for more than 30 years in the field of petroleum reservoir engineering. His job assignments took him all over the world. Throughout his professional career, Lohec contributed to the field of reservoir engineering by authoring and co-authoring several technical papers. After his retirement in 1986, Lohec developed a consulting practice and designed two software sets to simulate oil and natural gas well activity.
Ronald married his wife, Bertha "Bo" ( Johnston) Lohec, in 1953. Throughout her life, Bo valued engineering and joined Ronald in his unwavering support of the Cullen College by constantly encouraging young people, especially young girls, to find a sense of purpose in engineering. Ronald felt it was important to give back to the college that enabled him to have such a successful engineering career.
As a token of their gratitude to the college, Ronald and Bo created a scholarship endowment fund. This scholarship fund provides support to UH engineering students to experience the same success. The fund, which consists of matched contributions by the ExxonMobil Foundation, covers the cost of tuition, books, fees and supplies for engineering undergraduate students to achieve academic success while attending UH.
Following the passing of Bo, Ronald established the Bertha "Bo" Johnston Lohec Engineering Endowed Scholarship—a scholarship aimed at helping UH engineering students achieve their dreams of becoming an engineer.
Ronald serves on the Engineering Leadership Board at the Cullen College of Engineering. In 2006, Ronald and Bo were inducted into the Bridgebuilder Society, the highest honor bestowed on donors to the Cullen College of Engineering. They were also early investors in the Multidisciplinary Research and Engineering Building (MREB), which opened in 2017.
In his retirement, Lohec enjoys golfing, sailing and spending time with his three adult children, nine grandchildren and nine great-grandchildren.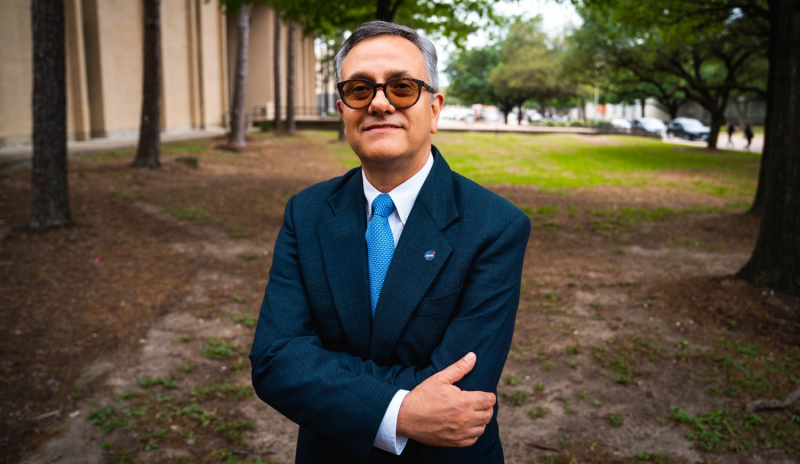 DISTINGUISHED ENGINEERING ALUMNI AWARD – James Ortiz, Ph.D. ('96 ECE), Senior Advisor to the NASA Associate Administrator, NASA Retired
James Ortiz, Ph.D., is an adjunct professor in the Electrical and Computer Engineering Department at the University of Houston. Ortiz received his B.S. degree in electrical engineering from Los Andes University in Columbia, South America, an M.S. degree in systems engineering from the Naval Postgraduate School in Monterey, California, and a Ph.D. in electrical engineering from the University of Houston. Ortiz is a graduate of the Senior Managers in Government Program of the Kennedy School at Harvard University.
Ortiz has served in many roles at the NASA Johnson Space Center ( JSC). He began his career at NASA in July 1990 from the U.S. Air Force, where he served as a flight test engineer for electronic warfare systems on high-performance aircraft. Ortiz has held several technical and executive assignments including Head for International Space Station Astronaut and Flight Controller Systems Training, Senior NASA Research Exchange Engineer with the Air Force Research Laboratory in New Mexico, Chief of the JSC Mission Operations Advanced Projects Office, and Manager of the Office of Analysis and Assessment reporting to the JSC Center Director. He later served as Deputy Manager for Integrated Avionics and Software for the next human space exploration vehicle, the Orion project. Ortiz also led the design certification review of the Space Shuttle fleet for return to flight after the Columbia accident.
Ortiz was the former director of the Independent Program Assessment Office (IPAO) from 2009 to 2015 at NASA Headquarters. As director of the IPAO, he was responsible for the independent assessment of the Agency's highest priority spaceflight projects including assessing for sound technical approaches, adequate cost, schedule, management and overall risk posture to ensure that spaceflight projects were on a path to mission success.
Before retiring in 2021, Ortiz served as the Senior Advisor to the NASA Associate Administrator. As part of this role, he led the transition of the Agency Independent Assessment function for space flight programs and projects from a centralized construct to a new decentralized model.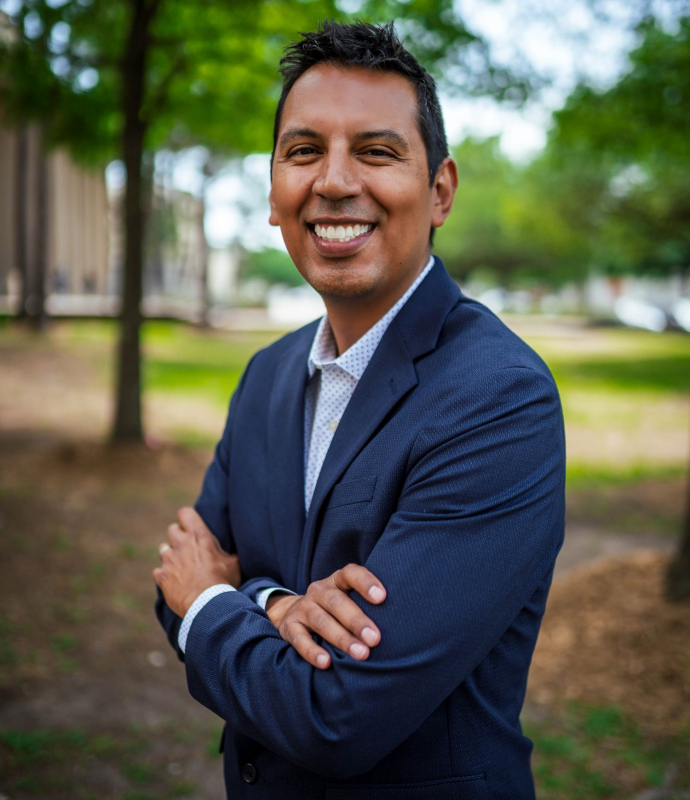 DISTINGUISHED YOUNG ENGINEERING ALUMNI AWARD – Eric Rodriguez (BSEE '06), IoT Education Regional Director, Intel Corporation
When Eric Rodriguez was just 11 years old, his family made the life-changing move from Houston to Ecuador. The stark contrast between wealth and poverty was a culture shock for young Eric, and he quickly realized the power of education in helping to bridge this gap.
It wasn't until he was in seventh grade that Eric's perspective on what was possible truly began to take shape. His school, El Colegio Javier, opened its first computer lab and Eric's class was the first to use it. In just minutes, the students were connected to the rest of the world. This experience ignited Eric's passion for technology and its potential to shape the future.
Today, Eric is the founder and speaker of Change Maker LLC., after most recently serving as the Education Regional Director at Intel. His impact has been felt across the globe, as he has led technology programs, workshops and talks in places like Arizona, New York, Texas, Louisiana, California, Swaziland and his beloved Ecuador.
Eric's commitment to using technology for good has been recognized through his work with organizations such as Aguila Youth, SHPE, Prospanica, Intel Foundation and INROADS. He has been named to Arizona's prestigious 40 Under 40 list and recognized as a Young Hispanic Corporate Achiever.
With a background in engineering, operations, chief of staff, human resources, project, program and product management, Eric brings a wealth of experience to his role at Intel. He holds a B.S. in electrical engineering from the University of Houston and an MBA from Loyola University in New Orleans.
Eric's journey has been one of resilience, determination, and a deep commitment to making a positive impact on the world. His story is an inspiration and a testament to the power of education and technology to drive positive change.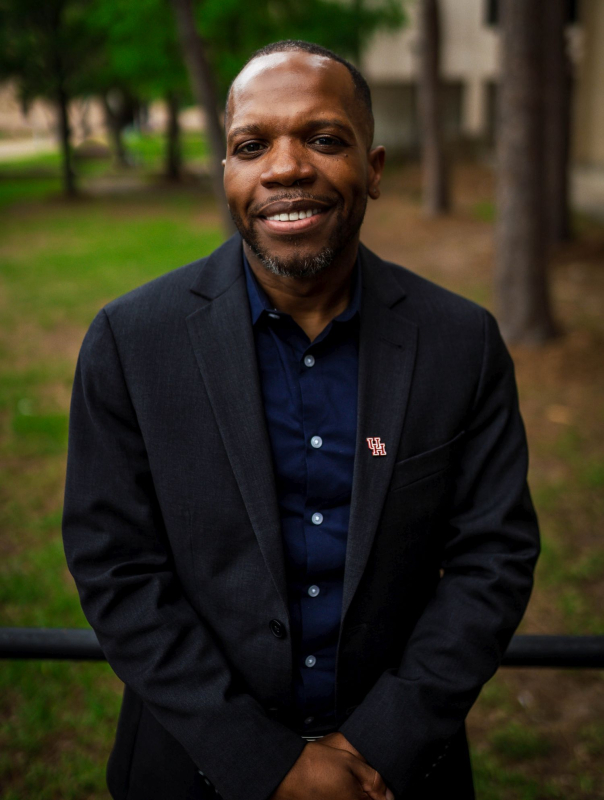 ROGER EICHHORN SERVICE AWARD – Jerrod Henderson, Ph.D., Assistant Professor, William A. Brookshire Department of Chemical and Biomolecular Engineering
Jerrod A. Henderson ("Dr. J") is an Assistant Professor in the William A. Brookshire Department of Chemical and Biomolecular Engineering in the Cullen College of Engineering.
He began his higher education pursuits at Morehouse College and North Carolina Agricultural & Technical State University, where he earned dual B.S. degrees in chemistry and chemical engineering as a part of the Atlanta University Center's Dual Degree in Engineering Program. While in college, Henderson was a Ronald E. McNair Scholar, allowing him to intern at NASA Langley. He also earned distinctions as a Phi Beta Kappa member and an American Chemical Society Scholar. Henderson completed his Ph.D. in chemical and biomolecular engineering at the University of Illinois at Urbana-Champaign. During his time as a graduate student, he was a NASA Harriet G. Jenkins Graduate Fellow and mentor for the Summer Research Opportunities Program.
Henderson has dedicated his career to increasing the number of students who are on pathways to pursue STEM careers. He believes that exposing students to STEM early will have a lasting impact on their lives and academic pursuits. He is the co-founder of the St. Elmo Brady STEM Academy. SEBA is an educational intervention aimed at providing underrepresented fourth and fifth-grade students and their families hands-on STEM experiences. Henderson also served as the Director of the Program for Mastery in Engineering Studies (PROMES, pronounced "promise"), a program aimed at increasing engineering student achievement, engagement and graduation rates at the University of Houston.
His research interests are in engineering student success among underrepresented students, especially African American males. Henderson's research has garnered several awards and acknowledgements by INSIGHT Into Diversity Magazine as an Inspiring STEM Leader, the University of Illinois at Urbana-Champaign with the College of Liberal Arts & Sciences with the Outstanding Young Alumni Award and the Career Communicators Group awarded Henderson the Black Engineer of the Year Award for college-level promotion of engineering education. He was also recently selected as an associate editor of the Journal of Women and Minorities in Science & Engineering.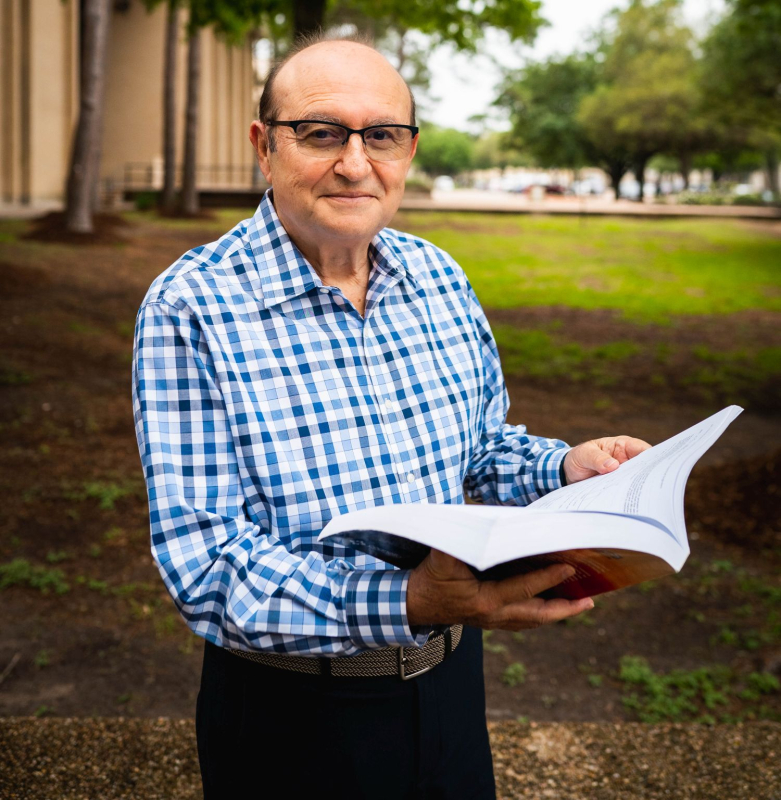 ABRAHAM E. DUKLER DISTINGUISHED FACULTY AWARD – Miguel "Micky" Fleischer (MSCE '75, Ph.D. '78), Adjunct Professor, William A. Brookshire Department of Chemical and Biomolecular Engineering
Miguel "Micky" Fleischer, Ph.D., is an adjunct professor in the William A. Brookshire Department of Chemical and Biomolecular Engineering at the University of Houston. Fleischer received B.S. degrees in chemical engineering and industrial engineering from Universidad Católica de Chile in 1973. He earned a M.S. degree and Ph.D. degree in chemical engineering from the University of Houston in 1975 and 1978. While in Chile as an undergraduate student, Fleischer developed a program sponsored by Universidad Católica de Chile aimed at preparing high school students for college.
Fleischer worked at Royal Dutch Shell for more than 26 years in research and development, manufacturing, finance and management. Prior to leaving Shell, Fleischer served as the Economics Manager of Shell Chemicals. Some of his responsibilities included creating an investment decision framework with an emphasis on economics, value-based management, risk management and capital structuring.
He was the co-owner and CEO of Fleischer International Trading, a private enterprise that imported and distributed wines from all over the world for 13 years.
Fleischer is the recipient of several awards from the Cullen College of Engineering, including the Outstanding Lecturer Award, the Career Teaching Award and the Distinguished Engineering Alumni Award. He also received the William A. Brookshire Teaching Excellence Award from the University of Houston.
For more information about this year's gala, or to purchase tickets or sponsorships, visit the event's website.
Related News Stories
Posted on September 13, 2023
Posted on September 11, 2023
Posted on September 8, 2023