Engineering Alumni Association Announces 2017 Gala Honorees
The 2017 UH Cullen College of Engineering Alumni Awards Gala will be held at the Bayou City Event Center on Thursday, June 8, 2017. The annual event, hosted by the Engineering Alumni Association (EAA), celebrates the professional achievements and contributions of college alumni and faculty.
Learn more about this year's honorees below!
LIFETIME ACHIEVEMENT AWARD
Charles A. Beyer (BSCE '72, MSCE '77)
Founder, Beyer Construction LLC
Always a proud Houstonian, Charles Allan Beyer was born, raised, educated and worked his entire life in Houston, Texas. Among his professional accomplishments, Beyer was named the University of Houston Distinguished Engineering Alumni in 2001 by the Engineering Alumni Association and served as president of both the Houston Contractors Association in 1997 and the Hess Club from 2000 to 2001. He founded Beyer Construction in 1983 and Stormwater Solutions in 2001. Beyer served on the University of Houston Engineering Leadership Board and was a business participant in the UH Industrial Scholar Interns Program. With his wife Nancy, Beyer was inducted into the Bridge Builder Society for the University of Houston Cullen College of Engineering in 2010.
As a dedicated alumnus, Beyer supported many Cullen College activities. He served as an active sponsor of the college's Concrete Canoe Competition teams, Offshore Industry Crawfish Festival and was a life sponsor of the UH Engineering Alumni Golf Tournament. Beyer Construction underwrote the demolishing party of the "Y" building. Beyer was also instrumental in launching the college's annual Civil Engineering Alumni Luncheon.
"I wanted a network luncheon for UH civil engineering graduates that was a pillar for people in the city," Beyer noted. "Anything that I can do to help the university, I will. It was instrumental in opening doors for me and it can do the same for others."
Beyer embodied the motto he imparted to anyone who met him, "The world is run by those who show up." He never met a project that was a match for him and lived life to the fullest each day with humor, honor and enviable zeal.
In the fall of 2016, the Houston Contractors Association named Beyer posthumously as the recipient of the President's Award for Outstanding Service. That same autumn, the community of Fairfield also honored Beyer with a park named in his honor.
Beyond paving, building communities was a passion for Beyer. He also built soccer fields at Meyer Park, climbing walls at a school for special needs children and was known to use his bulldozers to knock down abandoned houses in a project with the city of Houston in conjunction with the Houston Contractors Association.
Beyer was born at St. Joseph's Hospital in Houston in 1949 and was educated in his early years at Mount Carmel Elementary. He and Nancy met at the University of Houston in 1970 and were married in 1971. They have three children, Meredith Beyer Brown, Charles "Bubba" Beyer and Scott Beyer. They are also blessed with four grandsons, who Beyer liked to think of as "Cougar Cubs." Beyer was an avid fisherman and hunter. He and Nancy completed 86 of the top 100 golf courses in the world, with Beyer proudly sporting his towel from the UH Engineering Golf Tournament on his bag. He was a proud lifelong Cougar, through and through, and his legacy continues to live on campus through scholarships and beyond, in Houston communities, schools and special programs.
DISTINGUISHED ENGINEERING ALUMNI AWARDS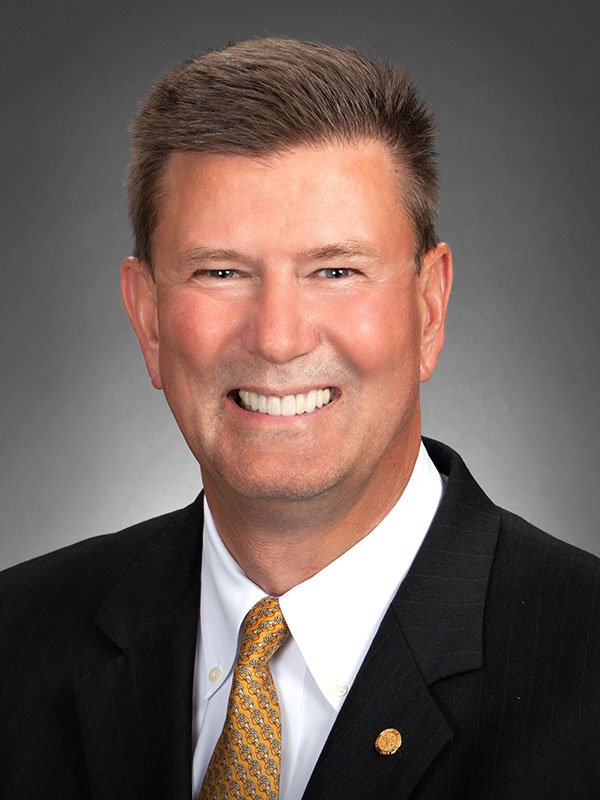 The Honorable Joe Zimmerman, P.E. (BSCE '83)
Mayor, City of Sugar Land
Mayor Zimmerman was elected the 10th mayor of Sugar Land in June 2016, after serving four years as the at-large, position 2 city council member. He serves on the Economic Development Committee, Intergovernmental Relations Committee, Land-Use Task Force, Sugar Land Development Corporation Board and as the Sugar Land representative on the Houston Galveston Area Council Transportation Policy Council. Prior to being elected to City Council, he was a member of the Planning and Zoning Commission for eight years, serving six years as chairman. He is a 2015 graduate of the Sugar Land Regional Airport Academy.
Zimmerman is the director of development for Cobb Fendley & Associates, Inc., a civil engineering consulting firm founded in 1980. He has extensive business experience, having served in senior management positions in a number of different industries. Active in his community, he has been involved in the Fort Bend Chamber of Commerce, Literacy Council of Fort Bend and Fort Bend County Toll Road Authority.
Mayor Zimmerman earned his bachelor's degree in civil engineering from UH and his master's degree in business administration from Houston Baptist University. He and his wife of 40 years, Nancy, have lived in Sugar Land since 1990 and are active members of Second Baptist Church Woodway. Their daughter, Allison, her husband Chris Wallace, granddaughter Emmy and grandson Campbell live in Houston.
DISTINGUISHED ENGINEERING ALUMNI AWARDS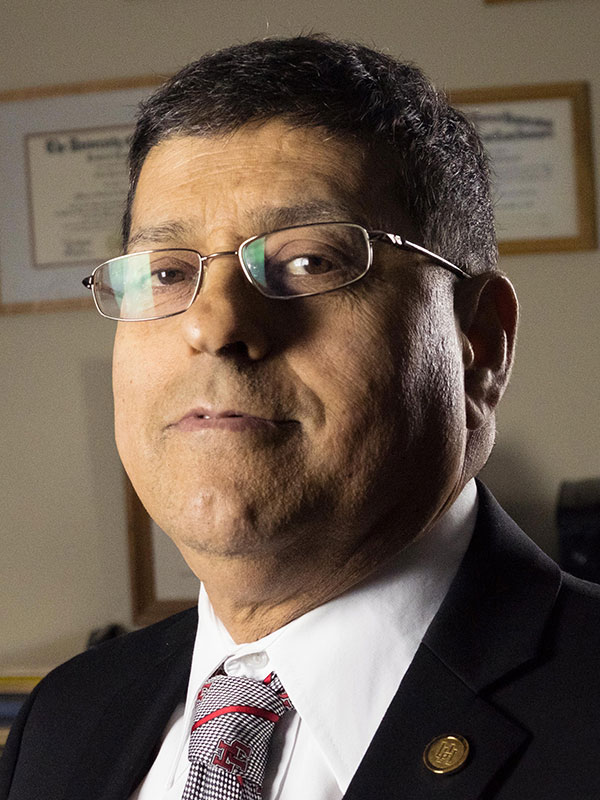 David Eastwood, P.E., C.A.P.M. (BSCE '77, MSCE '78)
President, Geotech Engineering and Testing, Inc.
David Eastwood is the founding president of Geotech Engineering and Testing (GET). He has practiced consulting engineering for 39 years, serving in key technical project management and administrative roles. His company's projects include public infrastructure, public works, industrial facilities, commercial developments, waste disposal facilities, power plants, dams, marine terminals and underground storage tank contamination studies. Eastwood and his staff of 70 at GET provide clients with cost effective alternatives to difficult problems.
Eastwood received his bachelor's and master's degrees in civil engineering from the University of Houston with a specialization in soils engineering. He has attended continuing education seminars at UH, Rice University, Princeton University and the University of Maryland.
Eastwood is the past president of the Academy of Distinguished Civil and Environmental Engineers at the UH Cullen College of Engineering, the Houston Chapter of Texas Council for Engineering Laboratories and the Foundation Performance Association. He is on the geotechnical committee of the PTI Slab-On-Grade Committee. He has written several publications on the design and construction of foundations on expansive soils. Eastwood is also the past president of the Houston Chapter of Texas Council for Engineering Laboratories. He helped with development of the geotechnical guidelines for design and construction for the city of Houston, Harris County and the Harris County Flood Control District. Eastwood has been certified as a Corrective Action Project Manager with the Texas Commission on Environmental Quality (TCEQ).
GET is a member of the Post-Tensioning Institute, Houston Council of Engineering Companies, Associated Builders and Contractors, Greater Houston Builder's Association, American Institute of Architects, American Society for Testing Materials Texas Society of Professional Engineers Texas Institute of Building Design, Texas Council of Engineering Laboratories and the American Society of Civil Engineers.
Eastwood conducts training seminars in geotechnical, environmental, materials and forensic engineering for the city of Houston, the city of Sugar Land, Associated Builders and Contractors, the American Institute of Architects and the Greater Houston Builders Association.
ROGER EICHHORN SERVICE AWARD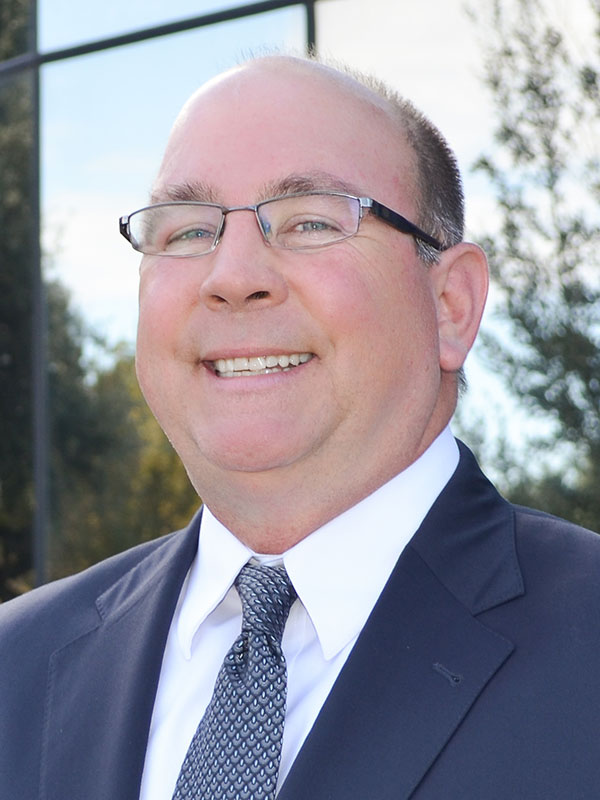 Douglas E. Emery, P.E. (BSCE '85)
Senior Engineer, Harris County Toll Road Authority
Douglas Emery's engineering career began when he graduated with a bachelor's degree in civil engineering from University of Houston in 1985. Since 2007, he has worked with the Harris County Toll Road Authority (HCTRA), leveraging more than 30 years of experience in roadway design and construction, site development, hydraulic and environmental design and construction.
During his tenure with HCTRA, Emery managed numerous notable projects that greatly impact transportation in the Houston area, including: oversight of the tollway in the Hempstead/US 290 corridor; design of 15 miles of the new Grand Parkway tollway between IH-10 and US 290, totaling $200 million; and the design of 11 miles of the widened Sam Houston tollway between SH 288 and IH-45, totaling $240 million.
Emery has been an integral part of the Engineering Alumni Association's (EEA) Tailgating Committee since 1995, when the tailgates were still held in the Astrodome parking lot. When tailgating moved to Robertson Stadium on the UH campus in 1996, he helped with the design and construction to improve the operation of the EAA's open-air pavilion. A talented carpenter, he personally constructed the large wooden EAA sign that hung in the pavilion, in addition to contributing to numerous improvements such as wiring the pavilion, installing ceiling fans and constructing storage for tailgating supplies. He has also been the official "cook" of the EAA tailgates for the last 10 years.
Importantly, he never loses sight of the true mission of the EAA tailgates – to provide a forum for engineering students and engineering alumni to meet and fraternize.
When he's not busy supporting his alma mater, Emery can be found giving back at his church and in his community. He has mentored engineering students, tutored elementary school students, served as a Cub Scout leader and volunteered during natural disasters such as Hurricane Ike. He has been teaching Sunday school at St. Andrew Lutheran Church for the past seven years.
Emery and his wife of 36 years, Jill, have two sons, Clay and Tanner, and three dogs. In his spare time, he enjoys woodworking, motorcycling, gardening, and, of course, Cougar football.
ABRAHAM E. DUKLER DISTINGUISHED ENGINEERING FACULTY AWARD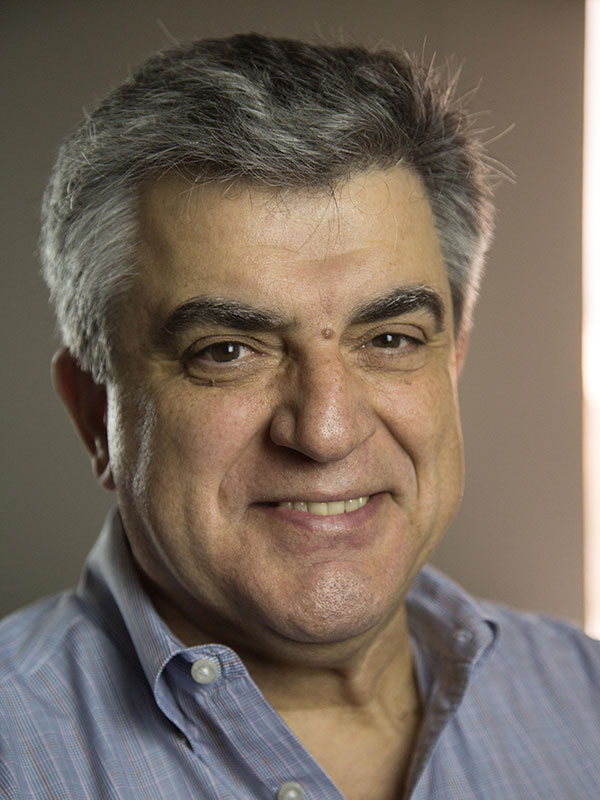 Michael Nikolaou, Ph.D.
Professor, UH Department of Chemical and Biomolecular Engineering
Michael Nikolaou is professor of chemical and biomolecular engineering and petroleum engineering at the University of Houston. Nikolaou is constantly puzzled by engineering problems that could be solved with combined use of computers and all-natural intelligence. He contributes towards finding and disseminating such solutions through research and teaching. In recent years, he has tackled problems in the energy and health fields, most of them related to the design, monitoring, and automated operation of related systems.
In the 28 years of his academic career, Nikolaou has received several research grants from both government and industry, has published extensively and has presented his research at numerous conferences. He has also consulted extensively in industry, both in the U.S. and abroad, and is named in a number of patents. He continuously tries to transfer his real-world experience to the classroom, equally emphasizing fundamentals and practical applications.
In Nikolaou's educational role as a stand-up professor, he often makes mistakes when lecturing, whether deliberately or not, emphasizing the "road not taken" as much as the correct solution. Among his many undergraduate and graduate students now gainfully employed, over two dozen of his former doctoral and master's students have launched successful careers in industry, academia or as entrepreneurs, both in the U.S. and overseas.
Nikolaou received his bachelor's degree in chemical engineering from National Technical University in Athens, Greece, in 1984, and his Ph.D. in chemical engineering from the University of California, Los Angeles, in 1989. Upon earning his doctoral degree, Nikolaou moved to Texas, where he started both a family and an academic career at Texas A&M University. After obtaining tenure at A&M and serving as a visiting scientist at MIT, he settled in Houston in 1997. Having lived happily in his adopted homeland, he says "from sea to shining sea," he has lived the longest on the Third Coast and feels equally at home on all three.
ENTREPRENEUR/INNOVATION AWARD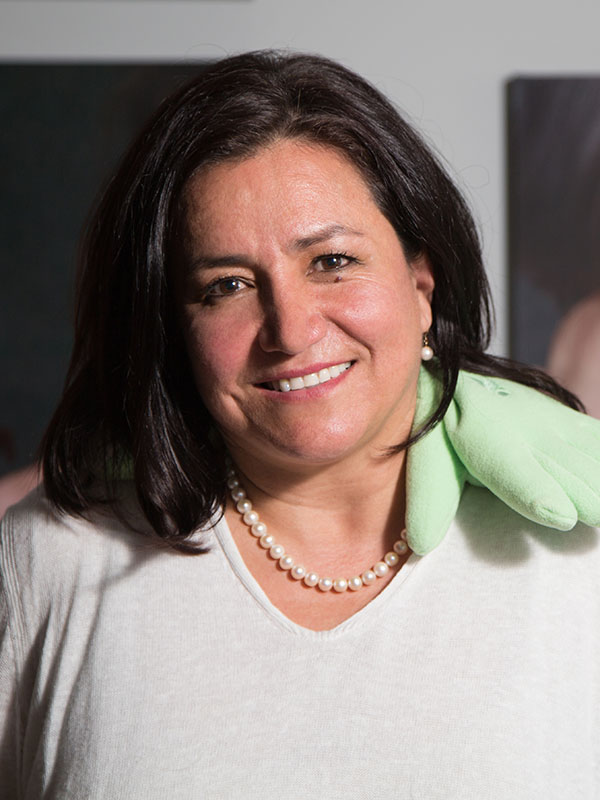 Yamile Jackson, Ph.D., P.E., PMP (BSIE '91, MSIE '94, Ph.D. IE '00)
CEO and Founder, Nurtured by Design
Yamile Jackson earned her bachelor's, master's and doctoral degrees in industrial engineering from the University of Houston Cullen College of Engineering.
In 2001, after working in engineering and construction for the oil and gas industry for over a decade, Jackson gave birth 12 weeks prematurely to her son, Zachary, who weighed less than 2 pounds and was in the intensive care unit for 5 months. Three weeks after he was born, Tropical Storm Allison pounded the Gulf Coast of Texas, causing devastating flooding throughout the area. Power outages caused Zachary's life-support equipment to be shut down, so Jackson and her husband, Larry, along with hospital staff kept the newborn alive "by hand" for nine hours while they waited to be evacuated.  Miraculously, Zachary survived the harrowing ordeal, partially inspiring the TNT movie "14:Hours."
In those dark hours, Jackson made a promise to Zachary that his pain and struggle to survive were not going to be in vain. On Zachary's behalf she founded Nurtured by Design, becoming the pioneer in ergonomics and safety engineering specializing in helping mothers nurture their newborns and older children.
Her award-winning Nurturing Technology™ includes The Zaky™, Kangaroo Zak®, and Zen by Zak™, which are now used in over 300 children's hospitals as well as countless homes all over the world. She engineers evidence-based products that improve safety, sleep, development and quality of life for both mother and child. Thousands of Nurtured by Design's products have been donated to the most critical babies in hospitals in over 50 countries on behalf of Zachary.
Jackson has been featured in major domestic and international media, including ABC, CBS, Reuters, Fox and Friends, Oprah, Rachael Ray, The Doctors, and the fall 2016 issue of the Cullen College of Engineering Parameters Magazine. She received the Top 20 Latino Innovators of the Year award by NBC Latino, The Oprah and Toyota's Standing Ovation Award, Marketer of the Year Award from the American Marketing Association Houston, Ultimate Latina Award in the health category by the United States Hispanic Chamber of Commerce and the Outstanding Woman Owned Business by SCORE FOUNDATION.
Today, Zachary is a healthy 15-year-old and is Nurtured by Design's CIO (Chief Inspirational Officer).
Related News Stories
Posted on September 13, 2023
Posted on September 11, 2023
Posted on September 8, 2023