On June 1, the UH Cullen College of Engineering and the Engineering Alumni Association will honor alumni and faculty at the 2012 UH Cullen College of Engineering Alumni Awards Gala held at the Four Seasons Downtown. The event was established in 1987 to recognize the achievements and service of college alumni, faculty and friends. This year's honorees are:
Lifetime Achievement Award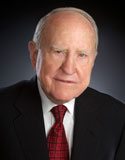 William C. Miller (BSPE '55) was born in Teague, Texas. He graduated from Teague High School at the early age of 16, and left for the big city of Houston. As would have it, Uncle Sam called and Bill found himself in the Army. Bill proudly served in the European Theater in World War II. After three years in the Army, Bill returned to work in the oil patch for Texaco, Inc. He soon enrolled at the University of Houston, inspired by Professor Charles Kirkpatrick, to study petroleum engineering. Following graduation, he returned to Texaco, Inc., as a petroleum engineer before becoming chief engineer of Blanco Oil Company. In 1967, he became an independent oil operator and actively remains so today as owner of W.C. Miller Operating Company, one of the top independent oil producers in the San Antonio-South Texas area. Bill has been a Shriner since 1956 and is a member of AIME and API. He also has been a member and officer of the San Antonio Petroleum Club. Philanthropically, he has supported the University of Houston and Trinity University.
Distinguished Engineering Alumnus
C. Rick Coneway (BSCE '73, MSCE '76) is vice president and Austin division manager for Doucet & Associates.  He is a native Houstonian and resident of Austin since 1981.  Doucet is an Austin-based consulting firm specializing in planning, surveying and civil engineering. Coneway has a B.S. degree from Tulane University in addition to his degrees from UH.  He is a member of Tau Beta Pi and Chi Epsilon, and is a licensed Professional Engineer, a Board Certified Environmental Engineer by the American Academy of Environmental Engineers and a certified Diplomate, Water Resources Engineer by the American Academy of Water Resources Engineers.He is a fellow of ASCE and SAME.  He is a life member of the Water Environment Federation.  He was named TSPE's Outstanding Young Engineer of the Year in 1978 and in 2000 he was named TSPE's Engineer of the Year.  In 2010, he received the ASCE Austin Branch Civil Engineer of the Year Award.  Coneway retired from the US Air Force Reserve at the rank of Colonel with 31 years of decorated service.  After 20 years in aviation, he completed his service as a Civil Engineer Officer. During his career he was assigned to a variety of leadership and command positions from the unit level to the Pentagon. As a community leader he has served in a variety of volunteer organizations including Leadership Austin, Greater Austin Chamber of Commerce, Lake Travis Advisory Panel, Wild Basin Wilderness Preserve, Lost Creek MUD and Travis County ESD No. 3.
Distinguished Engineering Alumnus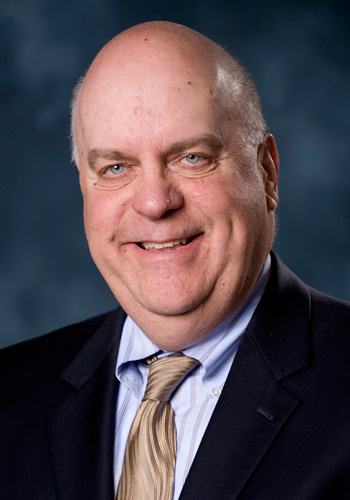 D. Wayne Klotz, P.E. (MSCE '76) is president of Klotz Associates, Inc. He is a licensed professional engineer in Texas and Louisiana. Klotz currently serves on the Institute for Sustainable Infrastructure Board of Directors, and the Industry Leaders Council. In 2011, Mr. Klotz was appointed by the mayor of Houston to the Coastal Water Authority Board of Directors and serves as board president. He was also co-chair for Public Works on Mayor Parker's Transition Committee and has served on the Community Resilience Task Force for the Department of Homeland Security. Klotz served as national president of ASCE in 2008-2009. He started the Klotz Associates Endowed Scholarship in civil engineering at both UH and Texas A&M University. Among his awards are the 2011 Texas Engineer of the Year Award, 2011 Houston Engineer of the Year Award, the ASCE National 2005 Edmund Friedman Professional Recognition Award and the 2004 Texas A&M Distinguished Graduate of the Department of Civil Engineering.
Distinguished Engineering Young Alumna
In 2000, Rebecca Ginsburg (BSIE '03, MSIE '04), a native Houstonian & first grade teacher, returned to UH to pursue a new career in Industrial Engineering. As an undergraduate, she worked part time for The Honors College and was an active member and officer in the UH chapters of the Institute of Industrial Engineers, Alpha Pi Mu (the Industrial Engineering Honor Society) and Tau Beta Pi (Engineering Honor Society). She completed her undergraduate degree in 2003 and immediately began her graduate degree in Industrial Engineering focused in Safety and Ergonomics with a fellowship from NIOSH. Ginsburg has worked for Shell for nearly 8 years. During that time, she has worked in many jobs utilizing her IE knowledge and earned her Professional Engineers License. She was recently promoted to Macro Distributor Supply coordinator. She volunteered her time with the UH Engineering Alumni Association as a member of the board, the scholarship committee, and helping with the annual Homecoming Fundraiser.  Rebecca also actively volunteers with The Houston Livestock Show & Rodeo, the Crohn's & Colitis Foundation and Toastmasters.  
Abraham E. Dukler Distinguished Engineering Faculty Award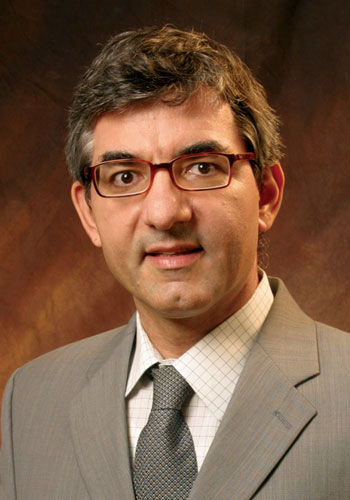 Demetre J. Economou earned a Ph.D. in chemical engineering at the University of Illinois at Urbana-Champaign. Since 1986 he has been with the UH Deparment of Chemical and Biomolecular Engineering, where currently he is a Hugh Roy and Lillie Cranz Cullen Distinguished University Chair and the associate chair of the department. His research interests include plasma science and engineering with applications principally in microelectronics and nanotechnology. He is the author or co-author of more than 170 publications and four U.S. patents. He has served as co-organizer of several international symposia and is credited with over 240 technical presentations at scientific conferences, industry and academia, including more than 70 invited talks. He has directed or co-directed the Ph.D. dissertations of 24 students currently working mainly in semiconductor manufacturing firms or in academia. He is on the program/advisory committee of five international conferences and two journals, and has served as guest editor of the journals IEEE Transactions in Plasma Science and Thin Solid Films. He is a fellow of the American Vacuum Society (AVS) and has won several research and teaching excellence awards. He was awarded the Plasma Prize of the Plasma Science and Technology Division of the AVS in 2008, and the Esther Farfel award, the highest faculty honor of the University of Houston, in 2009.