UH Serving as First U.S.-based Host of Pan American Mechanics Conference
The University of Houston Cullen College of Engineering has been selected as the first U.S.-based host of a major mechanical engineering conference.
The Thirteenth Pan American Congress of Applied Mechanics (PACAM XIII) is set for May 22 to 24 in Houston. The conference, held every two years, is designed to promote progress in the broad field of mechanics by exposing engineers, scientists and advanced graduate students, to new research developments, methods, and problems in mechanics. It also provides opportunities for personal interactions among researchers, setting the stage for future collaborations.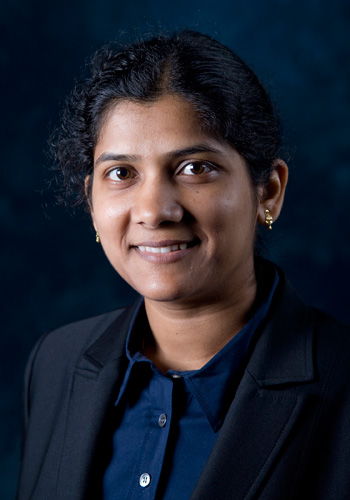 As a gathering for mechanicians from throughout the Americas, all previous PACAM conferences were held outside the United States, said Yashashree Kulkarni, assistant professor of mechanical engineering at UH and conference chair. A few years ago, the American Academy of Mechanics, which oversees the meeting, decided to expand its host nations to include the U.S.
Working with the conference co-chair, UH mechanical engineering chairman Pradeep Sharma, Kulkarni put together a proposal offering UH and the city of Houston as host. Their main selling points: the central location of Houston and relative ease to travel here from the rest of the Americas, as well as the strength of the college's mechanics research.
"We have a good mechanics group in our department," she said. "There's research going on in different areas of mechanics: Materials science, bio, materials for energy. The department is well poised to host a conference like this."
About 120 people are expected to attend the conference. Many graduate students, post-doctoral researchers, and junior-level faculty members have received scholarships to pay for their registration and travel through a $15,000 grant supporting the conference from the National Science Foundation.
The conference program includes 15 different tracks containing roughly 150 presentations. About 15 presenters will be from the college's mechanical engineering department, including graduate students working in four separate labs. Presenting in front of a group of fellow mechanicians is particularly valuable for graduate students, said Kulkarni. It allows them to hone their speaking skills and introduce themselves to many senior researchers in the field.
Graduate students aren't the only ones who will benefit from UH's role as host, she added. By leading this gathering, the mechanical engineering department is well positioned to showcase its accomplishments and establish relationships with researchers at the conference. "We'll probably invite some people to come visit the college and see what we're doing. We think this is a good way to highlight activities in our department," Kulkarni said.
Related News Stories
Posted on December 1, 2021
Posted on October 19, 2021
Posted on September 29, 2021