The University of Houston Cullen College of Engineering and the Engineering Alumni Association will honor seven college alumni and professors at its annual awards gala early next month.
The event is scheduled for Friday, June 3, at the Four Season Hotel in downtown Houston. RSVPs are being accepted through May 27.
The alumni awards program was established in 1987 to recognize alumni, faculty and friends of the Cullen College and the Engineering Alumni Association for significant contributions to society and the engineering profession.
Underwritten by SpawGlass Construction Corp., the gala is also sponsored by Jim L. Culpepper & Associates P.C., AECOM, BP, Cobb, Fendley & Associates, Delvin Dennis, P. E., Fluor, Garza + McLain Structural Engineers, Lockwood, Andrews & Newnam Inc., Novak Druce + Quigg LLP, Rafael Ortega, P.E. and the UH departments of chemical and biomolecular engineering, civil and environmental engineering, electrical and computer engineering, and mechanical engineering.
This year's honorees are: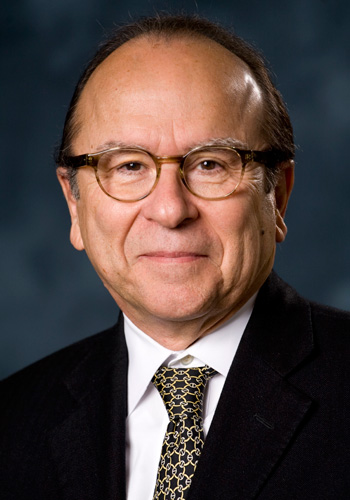 Lifetime Achievement Award
Jesse G. Gonzalez
SpawGlass Construction Corp. (Retired)
Gonzalez graduated from the University of Houston with a B.S. in civil engineering in 1969.
A 40-year veteran of SpawGlass, prior to his promotion to chairman of the board, Gonzalez held the position of president of SpawGlass or one of the SpawGlass Companies since 1979. He was directly responsible for overseeing the management of a wide-range of construction projects including higher education, office buildings, institutional buildings, hotels and public facilities.
Gonzalez is a registered Professional Engineer, served as president of the local chapters of Associated Builders and Contractors as well as Associated General Contractors of America. He also served as chairman of the Greater Heights Chamber of Commerce. He is a Life Member of the Houston Alumni Organization and serves on the UH Civil and Environmental Engineering Advisory Board as well as on the Engineering Leadership Board. He continues to serve on the SpawGlass board as well as on the boards of the Associated General Contractors of America, Commercial State Bank and of Conewago Enterprises.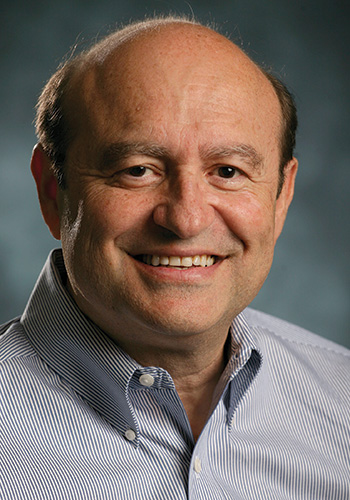 Distinguished Engineering Alumni Awards
Miguel "Micky" T. Fleischer
Adjunct Professor, University of Houston; CEO, Fleischer International Trading Inc.; Shell (retired)
Fleischer is an Adjunct Professor of chemical and biomolecular engineering at the University of Houston. He received an M.S. and Ph.D. in chemical engineering from UH in 1975 and 1978, respectively, and also earned a B.S. in chemical engineering and a B.S. in industrial engineering from the Universidad Católica de Chile in 1973.
Born and raised in Chile, he went to work with Shell after graduating from UH and spent more than 26 years in research, development, projects, manufacturing, business, finance and management.
Fleischer's passion is the classroom. He has taught at UH since 1975 and has been named the Outstanding Lecturer for the Cullen College four times and received one UH Teaching Excellence Award. He teaches five courses every year, ranging from Transport Phenomena and Fluid Mechanics to Safety and Reliability and Chemical Engineering Analysis.
Since 2000, Fleischer has been the co-owner and CEO of Fleischer International Trading, a private enterprise that imports and distributes wines from all over the world.
Rafael Ortega
Vice President and Business Group Director, Lockwood, Andrews & Newnam Inc.
Ortega is a vice president of Lockwood, Andrews & Newman Inc. (LAN), a company he joined in 1981 after receiving his B.S. in civil engineering from the University of Houston. He has worked on numerous projects, including the original construction of the City of Houston's 69th Street wastewater treatment plant, the City's Northside Sewer Relief Tunnels and the City's Surface Water Transmission Program.
As a vice president, he directs one of LAN's infrastructure groups that focus on Large Diameter Pipelines. He is one of the nation's leading experts on large diameter pipelines and has been instrumental in supporting the City of Houston to convert from groundwater to surface water in order to help the city reduce subsidence. This expertise is known nationally through his involvement in the American Water Works Association (AWWA) and the American Society of Civil Engineers' (ASCE) Pipeline Division.
In 2008, he was named "Most Valuable Professional in the Private Sector" by the Gulf Coast Trenchless Association (GCTA) and is a member of the Academy of Distinguished Civil and Environmental Engineers at the University of Houston. He has served on the Gulf Coast Waste Disposal Authority and the authority's Industrial Economic Development Board as well as served as the county's representative on the Metropolitan Transit Authority (METRO). He was one of the founding board members for the UH Engineering Alumni Association and is a past president.
A resident of the Spring area, Ortega has three children: Rafael "Andy" II (19), Sara (16) and Austin (9). In addition to his bachelor's degree, Ortega received an MBA from the University of Houston in 1985.
Distinguished Young Engineering Alumnus Award 
Gabriel Garza, P.E. 
Principal and President, Garza + McLain Structural Engineers
Garza was born and raised in Houston. He started taking classes in the UH Department of Civil and Environmental Engineering in 1991 and was active in the student branch of American Society of Civil Engineers. He participated on the Concrete Canoe and Steel Bridge Teams and was also a member of Chi Epsilon and Tau Beta Pi.
As an undergraduate, Garza worked part time in the Structural Lab and after graduating with his bachelor's degree, he became one of Dr. Thomas Hsu's research assistants. He researched concrete panels with three-dimensional welded wire reinforcement and graduated with his master's degree in 1996.
While working as a graduate engineer, Garza volunteered his time at the Gerald D. Hines College of Architecture and the Civil Engineering Department. For the college of architecture, he designed and detailed eight design-build studio projects and provided projects to the undergraduate Design II class. He also lectured the undergraduate Reinforced Concrete Design class for one semester.
Garza worked for three consulting engineering firms prior to co-founding Garza + McLain in 2006 with Anthony McLain. Garza + McLain employs 10 people and recently expanded to Corpus Christi.
Garza has been married to Sarah, a UH grad, for 13 years and they have two children, Samantha and Gabriel. He is an active volunteer at his church and is a coach for his children's academic and sports teams.
Entrepreneur/Innovation Award
Stefan Murry, Ph.D. 
Vice President for Global Sales and Marketing, Applied Optoelectronics Inc.
Murry obtained his B.S. and M.S. in physics from UH in 1994 and 1997, respectively. Throughout the '90s, he worked as a research assistant at the Space Vacuum Epitaxy Center, which sparked his interest in semiconductor lasers for military and commercial applications. He subsequently applied to the doctoral program in the UH Department of Electrical and Computer Engineering and received his Ph.D. in 1999.
While working on his Ph.D., Murry and his primary advisor, Dr. Thompson Lin, founded Applied Optoelectronics Inc. In 1999, the firm obtained venture capital funding and expanded its production capacity to a level that would allow it to be a competitive supplier of lasers to the telecommunications industry.
The company purchased land in Sugar Land and moved into its own 24,000-square-foot production facility in 2000. By 2003, it had developed a line of laser products targeted at the emerging market for fiber-optic transmitters for cable television applications. Murry led the sales and marketing effort for these and subsequent products. AOI purchased two firms based in Asia between 2006 and 2007, expanding its offerings to receiver products and equipment for digital fiber-optic transmission for telecom and datacom systems.
To date, AOI has raised nearly $100 million in venture capital funding, is a profitable company with approximately $50 million in annual revenue, and employs approximately 700 people in Sugar Land, Ningbo, China, and Taipei, Taiwan. It is the leading North American manufacturer of lasers for cable television applications, and has more than 325 customers in 27 countries.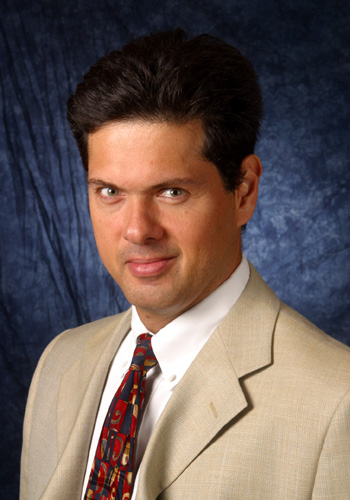 Abraham E. Dukler Distinguished Engineering Faculty Award
Karolos Grigoriadis
Professor of Mechanical Engineering; Director, Aerospace Engineering Program, University of Houston
Grigoriadis is a professor of mechanical engineering and the director of the Aerospace Engineering Program at the University of Houston. He received his undergraduate degree in mechanical engineering from the National Technical University of Athens, Greece, an M.S. in aerospace engineering from Virginia Polytechnic Institute & State University, and an M.S. in mathematics and Ph.D. in aeronautics and astronautics from Purdue University.
Grigoriadis' research focus includes the modeling, analysis, design optimization and control of mechanical and aerospace systems. He has worked on multiple research projects sponsored by the U.S. National Science Foundation, NASA, the U.S. Army, and aerospace and automotive companies. His work on aerospace-controlled systems addresses microgravity vibration isolation, control of smart structures, fault-tolerant control of space systems, and integrated design of structural parameters and control gains. His research on automotive engine diagnostics/controls focuses on the development of real-time optimizing controllers for engine and exhaust after-treatment to meet future automotive fuel economy and exhaust emission objectives.
He has authored or co-authored over 180 journal and proceeding articles, five book chapters and three books. He is the recipient of several national and university awards including a National Science Foundation CAREER Award, a Society of Automotive Engineers Ralph Teetor Award, a Bill Cook Scholar Award, a Herbert Allen Award for Outstanding Contributions by a Young Engineer and multiple Research Excellence and Teaching Excellence Awards. He has been on the faculty of Loughborough University, UK, as a visiting professor since 2008.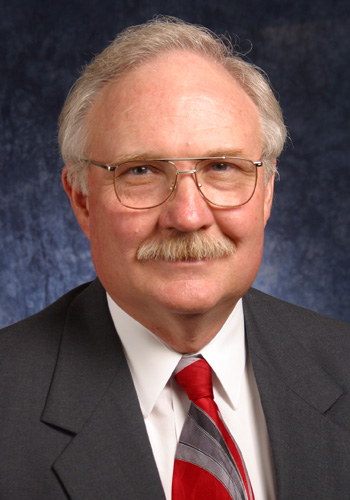 Roger Eichhorn Leadership Service Award
William F. Fendley, P.E. 
Director, Cobb, Fendley and Associates Inc.
Fendley co-founded and currently sits on the Board of Directors for Cobb, Fendley & Associates Inc. He has over 40 years of experience involving civil engineering and land surveying projects in Texas and is a proud graduate of the University of Houston. He earned his B.S. in civil engineering in 1971 and is a registered Professional Engineer in six states as well as a Registered Professional Land
Surveyor in Texas. Fendley worked for six years with the Houston District of TxDOT while attending the University of Houston and for nine years a with privately owned civil engineering firm before starting his own firm in 1980.
Fendley currently holds leadership positions in Professional Engineering organizations at the national, state and local levels. He volunteers at the University of Houston Cullen College of Engineering as a member of the Engineering Leadership Board and the Civil Engineering Advisory Board. He also serves as director of the Waller County Transit Authority and is involved with various economic development groups.
Fendley has been married to his wife, Pam, for 24 years, and they reside in Hockley, Texas on their ranch with two of their eight grandchildren.