Diversity, Equity and Inclusion
DIVERSITY, EQUITY & INCLUSION
The Cullen College of Engineering prides itself on its commitment to inclusive excellence. As a testament to this, the American Society of Engineering Education (ASEE) recently honored the UH Cullen College of Engineering with an award recognizing its commitment to diversity.
The Cullen College of Engineering recognizes that there is a constant need for improvement in this mission, and remains devoted to increasing diversity and inclusiveness within our college and the greater community at large.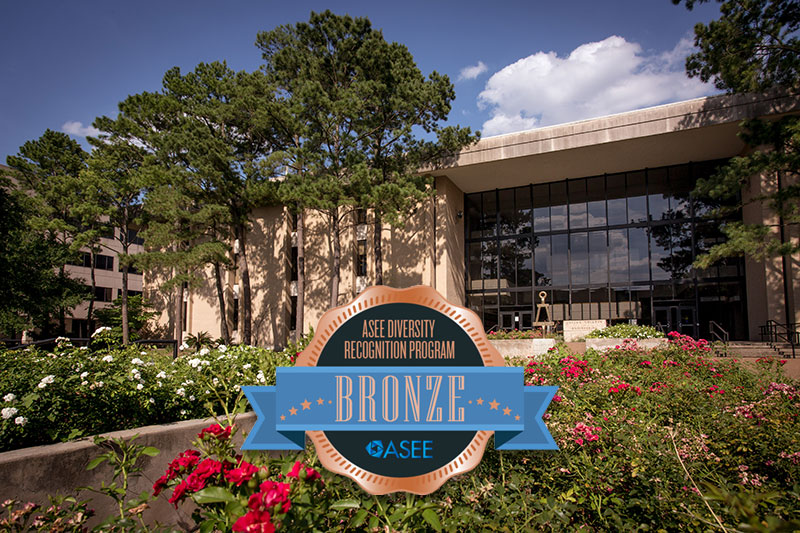 Our Stories
Her work as an undergraduate computational researcher, as well as a strong support system inside and outside of the...
When Pemu Utienyin examines the world she inhabits every day, the University of Houston junior says that she can't just...
Building on his already robust academic achievements from previous years at the University of Houston, Cullen College...
FACES IN OUR COMMUNITY
Read about the outstanding members of the Cullen College of Engineering family.
At UH ENGINEERING we aim to meet and exceed
NATIONAL AVERAGES
of undergraduate engineering students in the U.S. were female in 2015
of UH Engineering undergraduate students are female in 2020
of undergraduate engineering students in the U.S. were Black in 2015
of UH Engineering undergraduate students are Black in 2020
of undergraduate engineering students in the U.S. were Hispanic in 2015
of UH Engineering undergraduate students are Hispanic in 2020
national percentage of women tenured and tenure-track engineering faculty
percentage of women tenured and tenure-track UH Engineering faculty
Our Commitment
We have a well-established tradition of encouraging diversity and inclusion at the college and our goal is to keep building our successes. DEAN JOSEPH W. TEDESCO