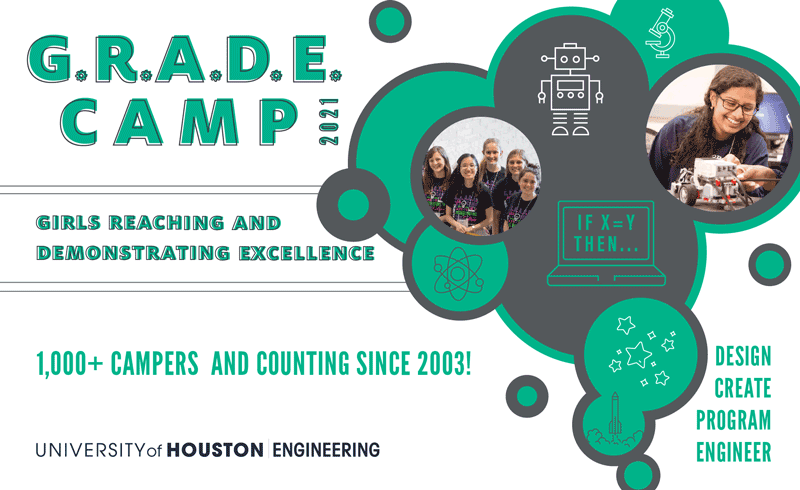 After many years and over 1,100 campers, GRADE Camp is now coming to an end. We thank you for supporting and participating in GRADE Camp, and encourage you to participate in our other outreach offerings.
The University of Houston is an Equal Opportunity/Affirmative Action institution.
Minorities, women, veterans and persons with disabilities are encouraged to apply.